It is the season of spring, which means it is time for the land of festivities to get rooted in its cultural and traditional Hindu New Year celebrations. People in India are in their crazy festive mood at the moment as they are hosting a chain of celebrations which ultimately marks the onset of spring and Hindu calendar. Just like the Sikh community observes Vaisakhi, Vishu in Kerala and Puthandu in Tamil Nadu, Bengalis across the nation celebrates Pohela Boishakh also spelt as Poila or Pahela Baishakh. The Bengali New Year 2019 coincides with the celebration of Rongali Bihu, which is beginning of Assamese New Year. Apart from the traditional celebrations, people drool for Rongali Bihu images and Pohela Boishakh messages to shower the Bengali and Assamese New Year 2019 greetings to their family members. Hence, we have accumulated Bohag Bihu 2019 wishes, GIFs, Shubho Noboborsho 2019 Facebook greetings, SMS Happy Bengali New Year WhatsApp Stickers and Assamese New Year messages for you to share on Instagram and other social media platforms. Pohela Boishakh 2019 Wishes in Bengali. 
The festival date for both Rongali Bihu and Pahela Baishakh is set according to the lunisolar Bengali and Assamese calendar as the first day of its month, Boishakh for Bangla and Bohag for Assamese. While Rongali Bihu 2019 is observed for seven days, the celebrations of Poila Boishakh is observed only on the first day of its first month in the New Year. On the auspicious occasion, check out these Bohag Bihu wishes and Shubho Noboborsho 2019 greetings that are sure to add more fun to your Assamese and Bengali New Year celebrations. WhatsApp Stickers, Image Messages and Quotes to Celebrate the Harvest Festival of Assam. 
Shubho Noboborsho 2019 Wishes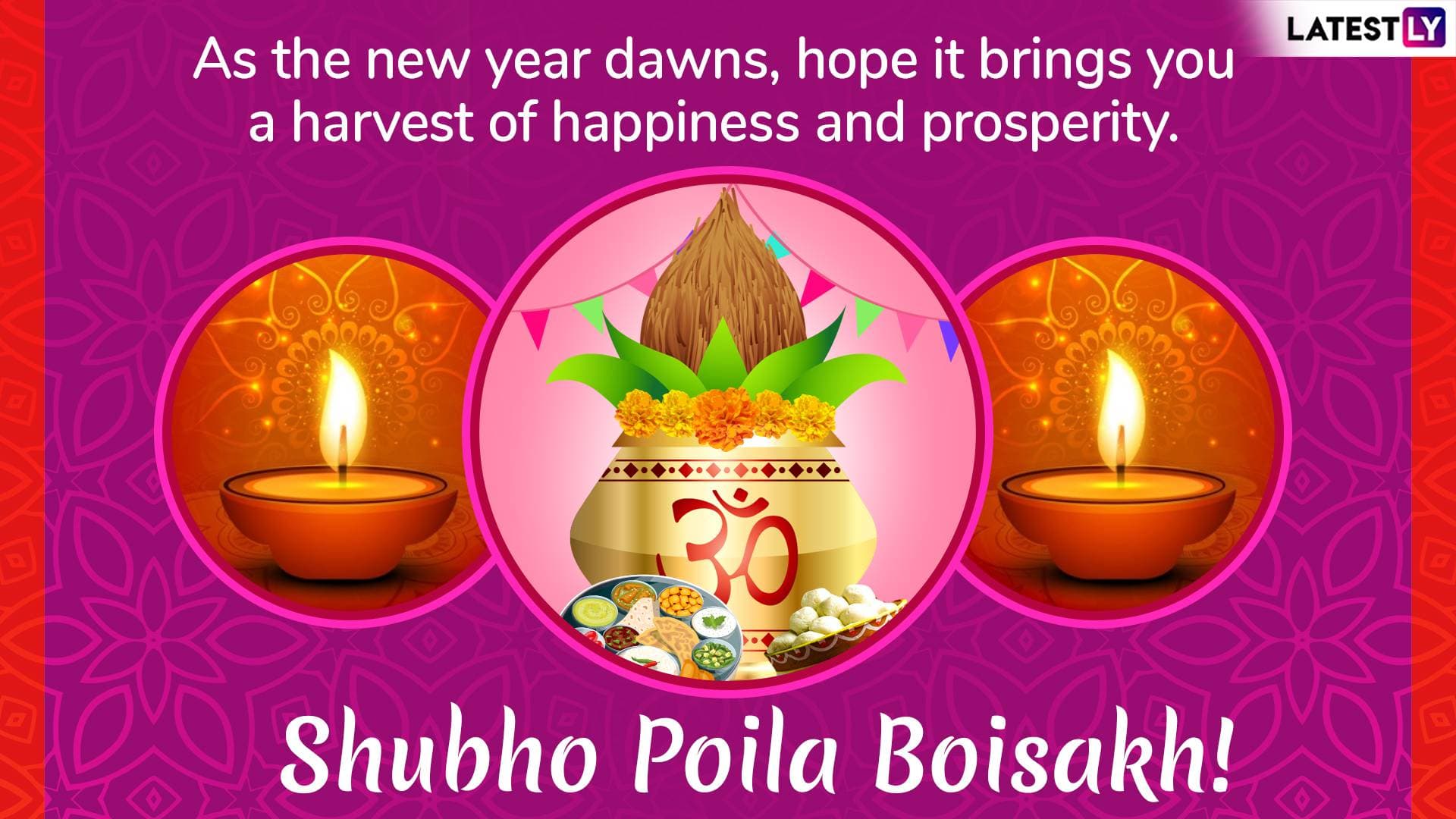 WhatsApp Message Reads: As the new year dawns, hope it brings you a harvest of happiness and prosperity. Shubho Noboborsho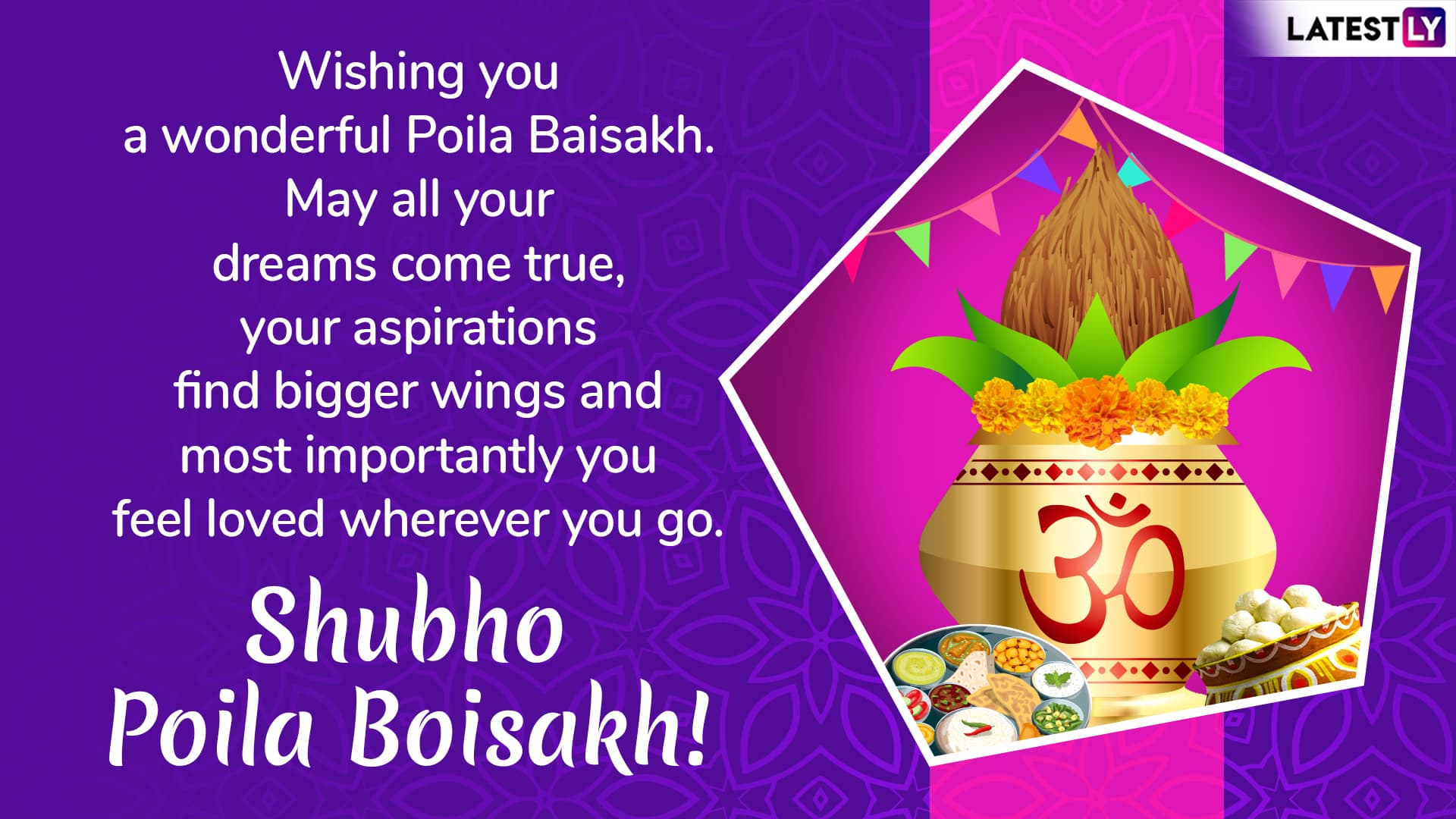 WhatsApp Message Reads: Wishing you a wonderful Poila Baisakh. May all your dreams come true, your aspirations find bigger wings and most importantly you feel loved wherever you go. Shubho Noboborsho
WhatsApp Message Reads: May the sweetness of Sandesh fill your life with the joy of a New Year! Subho Noboborsho to you and your loved ones.
Rongali Bihu 2019 Greetings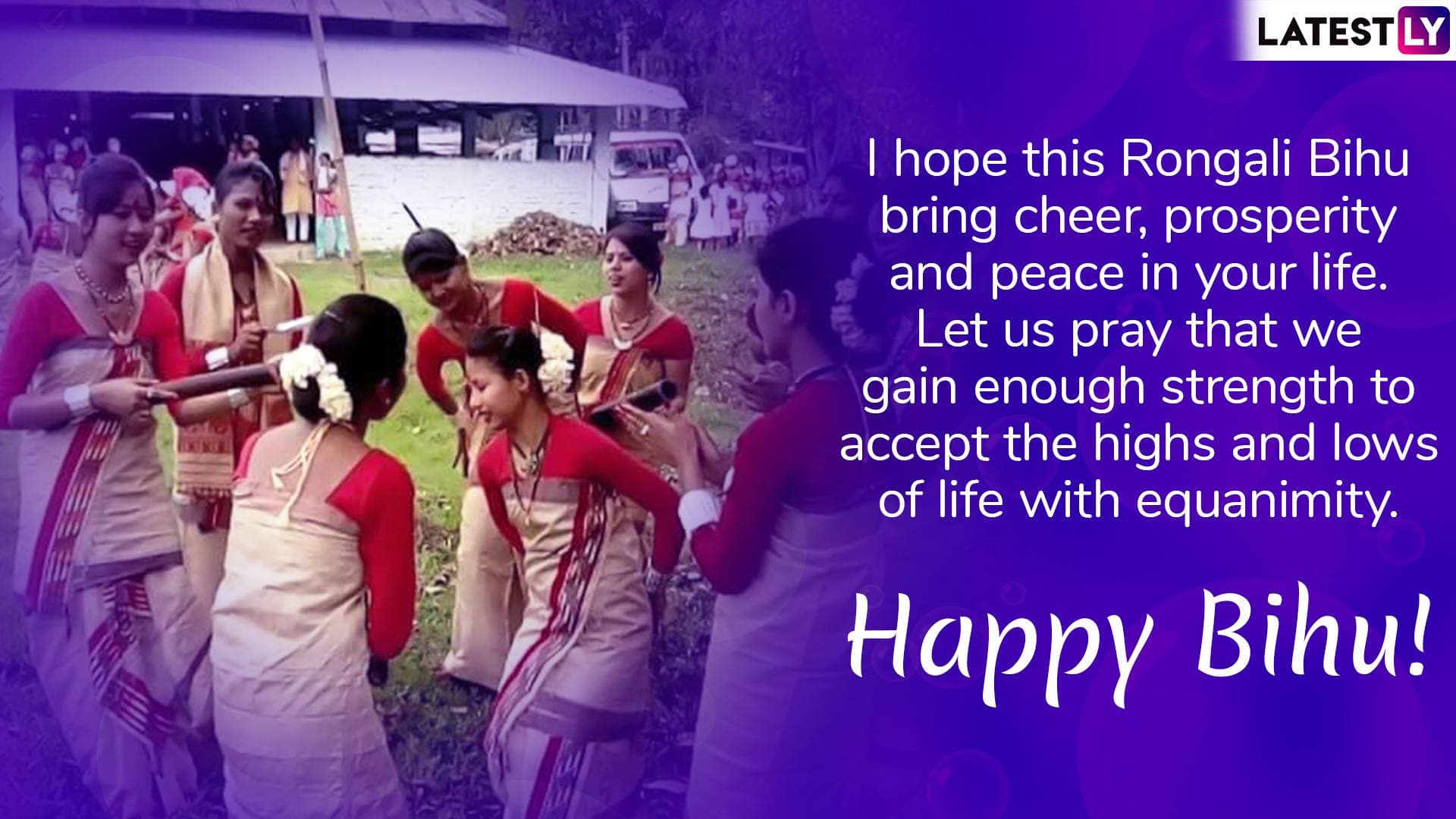 WhatsApp Message Reads: I hope this Rongali Bihu bring cheer, prosperity and peace in your life. Let us pray that we gain enough strength to accept the highs and lows of life with equanimity.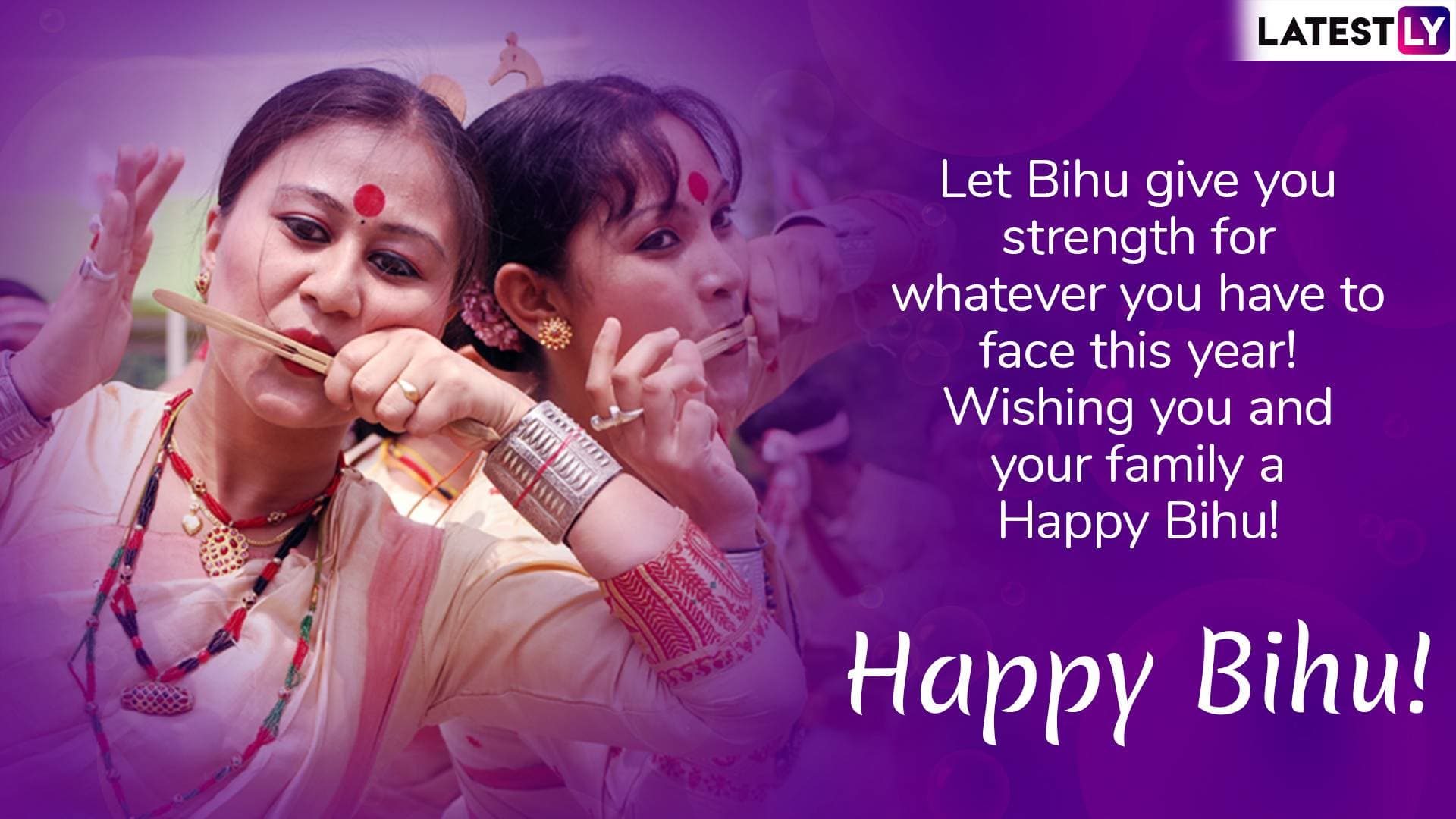 WhatsApp Message Reads: Let Bihu give you strength for whatever you have to face this year! Wishing you and your family a Happy Bihu!
WhatsApp Message Reads: May the festival of Bihu bring with it great hope, eagerness, and anticipation. Wishing you a year of joy, satisfaction, peace, and prosperity. Happy Bihu!
Download Shubho Noboborsho and Rongali Bihu WhatsApp Stickers
The advent of technology has benefited us in a lot of ways, and it did not spare to impress the festive lovers with its super cool collections of images. With the launch of stickers, WhatsApp has also introduced, Shubho Noboborsho and Bohag Bihu wishes that you can share with your friends and family. To download the Assamese New Year and Pohela Boishakh 2019 WhatsApp stickers, visit Play Store or click here.
We hope that the combined collections of messages and greetings for Rongali Bihu and Pahela Baishakh will be useful for you. Share these heartfelt wishes to your dear ones and wish the Hindu New Year to bring joy and happiness to everyone's life around you. We wish you a very Happy Rongali Bihu and Shubho Noboborsho.
(The above story first appeared on LatestLY on Apr 15, 2019 07:15 AM IST. For more news and updates on politics, world, sports, entertainment and lifestyle, log on to our website latestly.com).