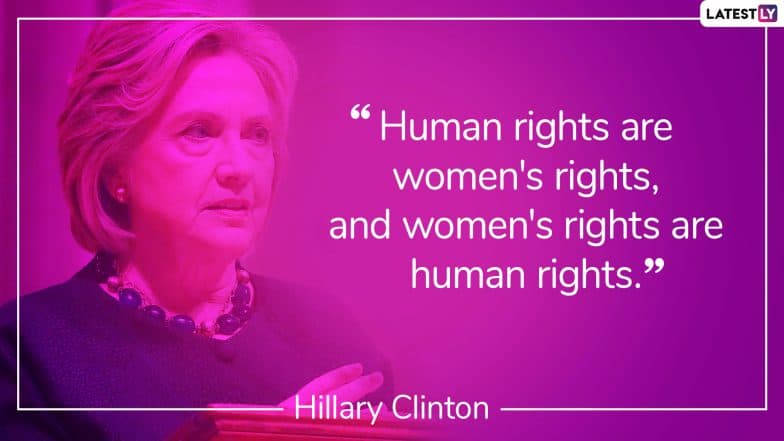 New York, August 26: Women's Equality Day is celebrated in the US every year on August 26. It is an important day in the history of America and American society. The day is celebrated in memory of the acceptance of the 19th amendment made to the Constitution of the United States. Through this amendment, women won the right to vote. It was 40th US President Ronald Reagan who proclaimed August 26 as Women's Equality Day. Women's Equality Day 2019 Date: Know History & Significance Celebrating Equal Rights & Opportunities in the United States.
Women were denied the right to vote in the United States initially. The principle of universal franchise was not adopted by the US. However, through the adoption of the Nineteenth Amendment (Amendment XIX) made to the constitution of the United States of America, women won the right to vote. To commemorate the 1920 landmark event, the day is celebrated on August 20 every year.
Here, we list several quotes which we think captures the spirit of the right to equality. Given below are six such quotes uttered by powerful women that must be read and shared.
Quotes on Gender Equality on Women's Equality Day 2019
1. Hillary Clinton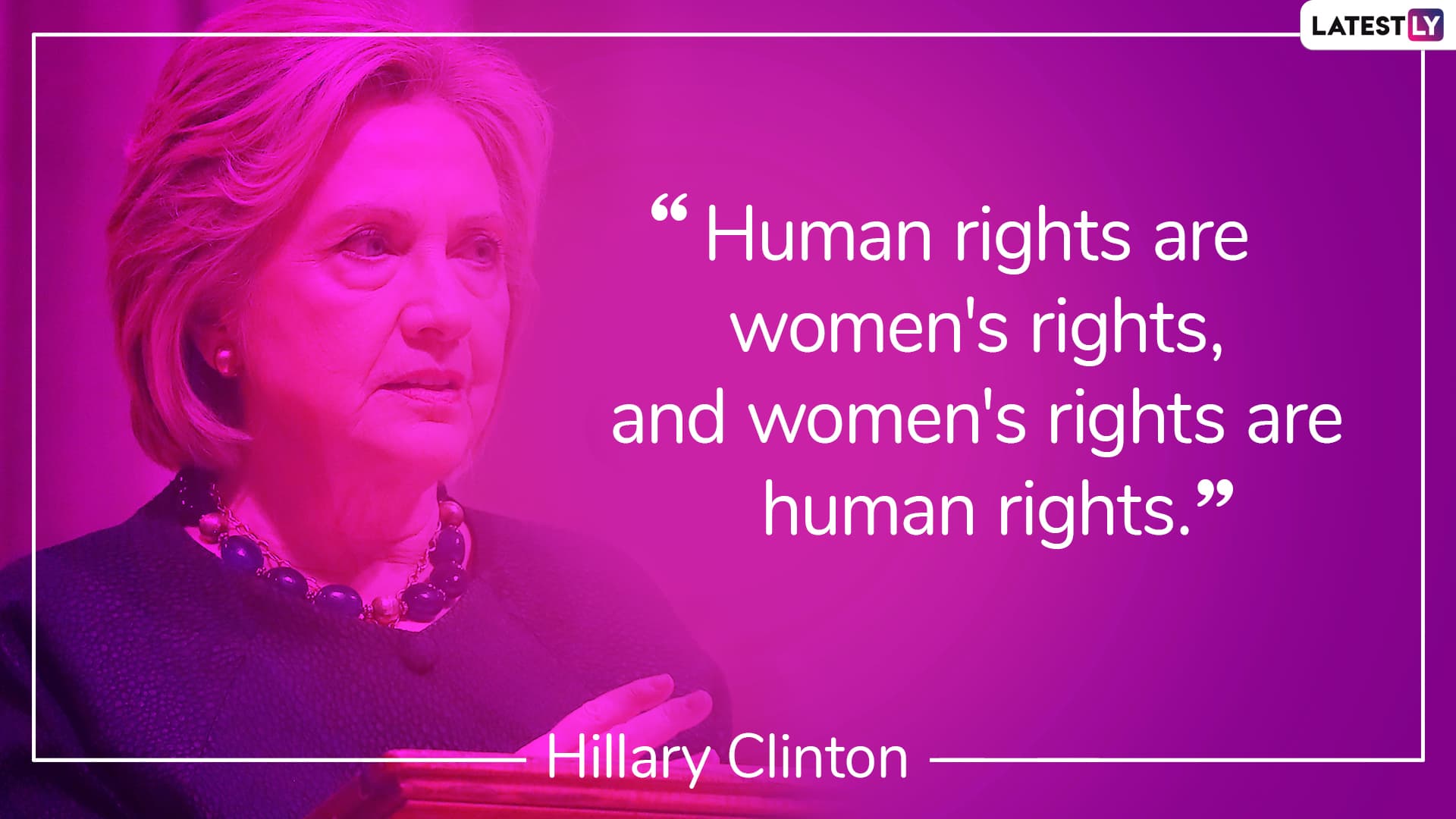 2. Ban ki-Moon
3. Emma Watson 
4. Kofi Annan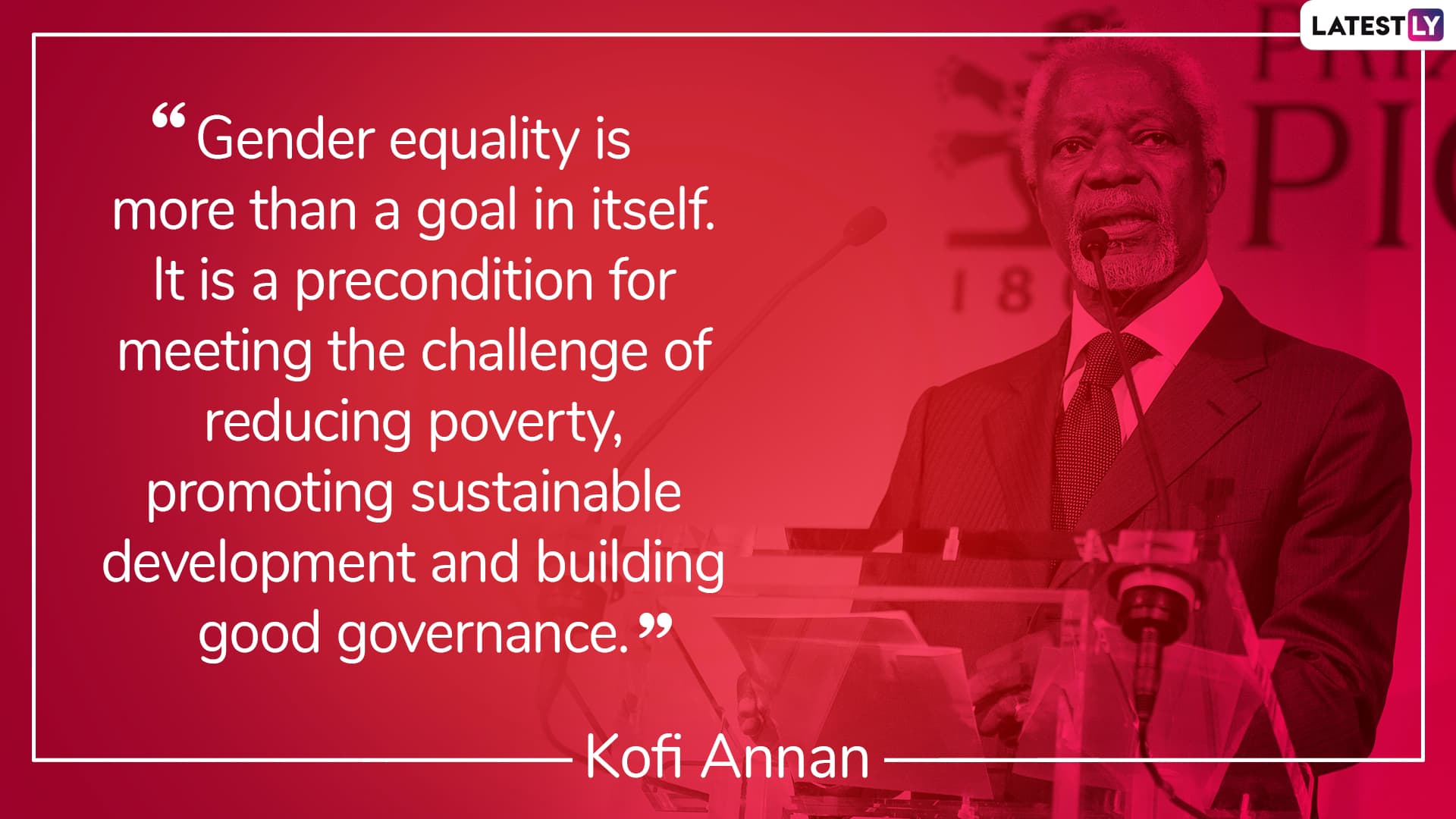 5. Maya Angelou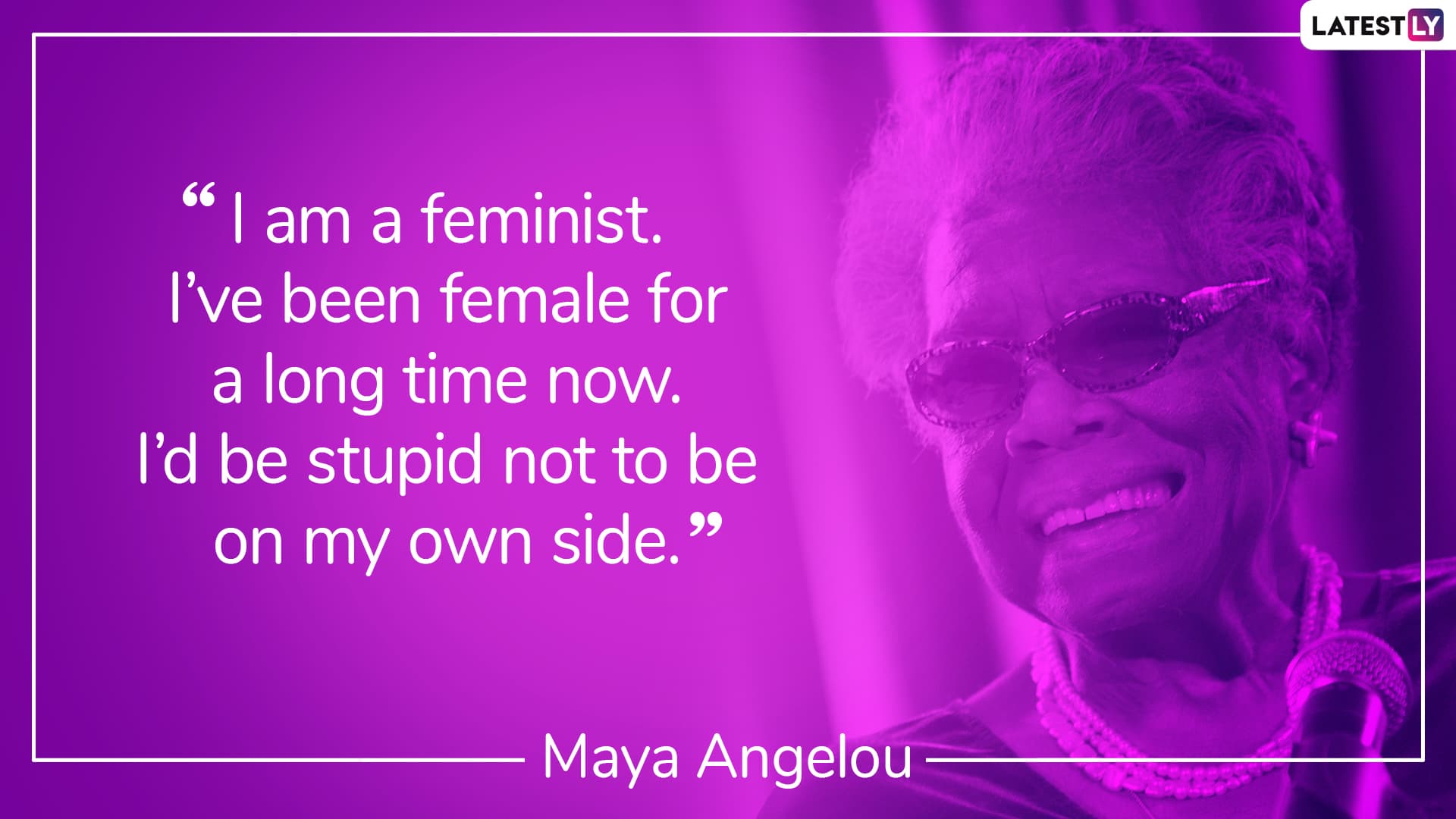 6. Gloria Steinem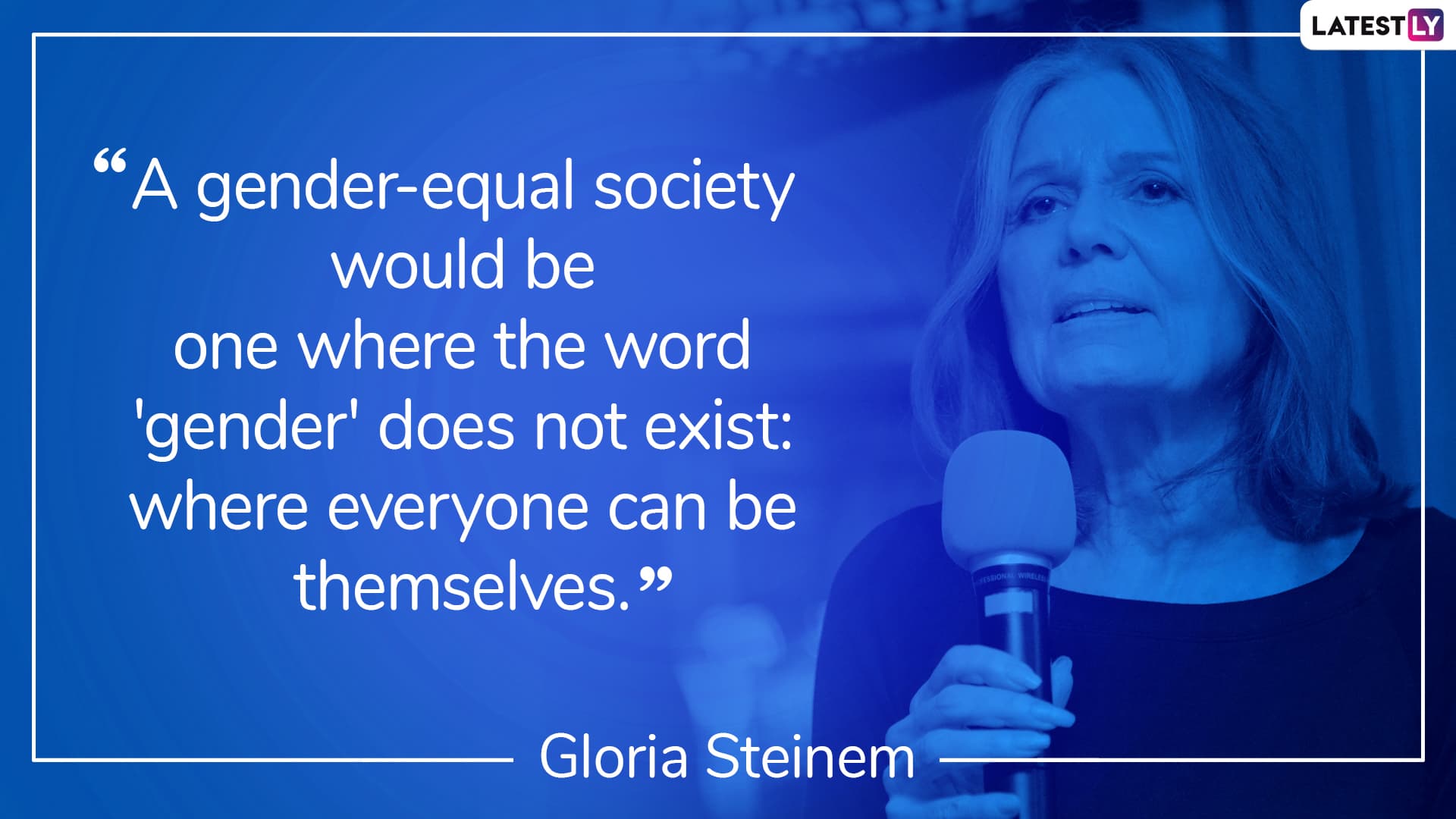 7. Malala Yousafzai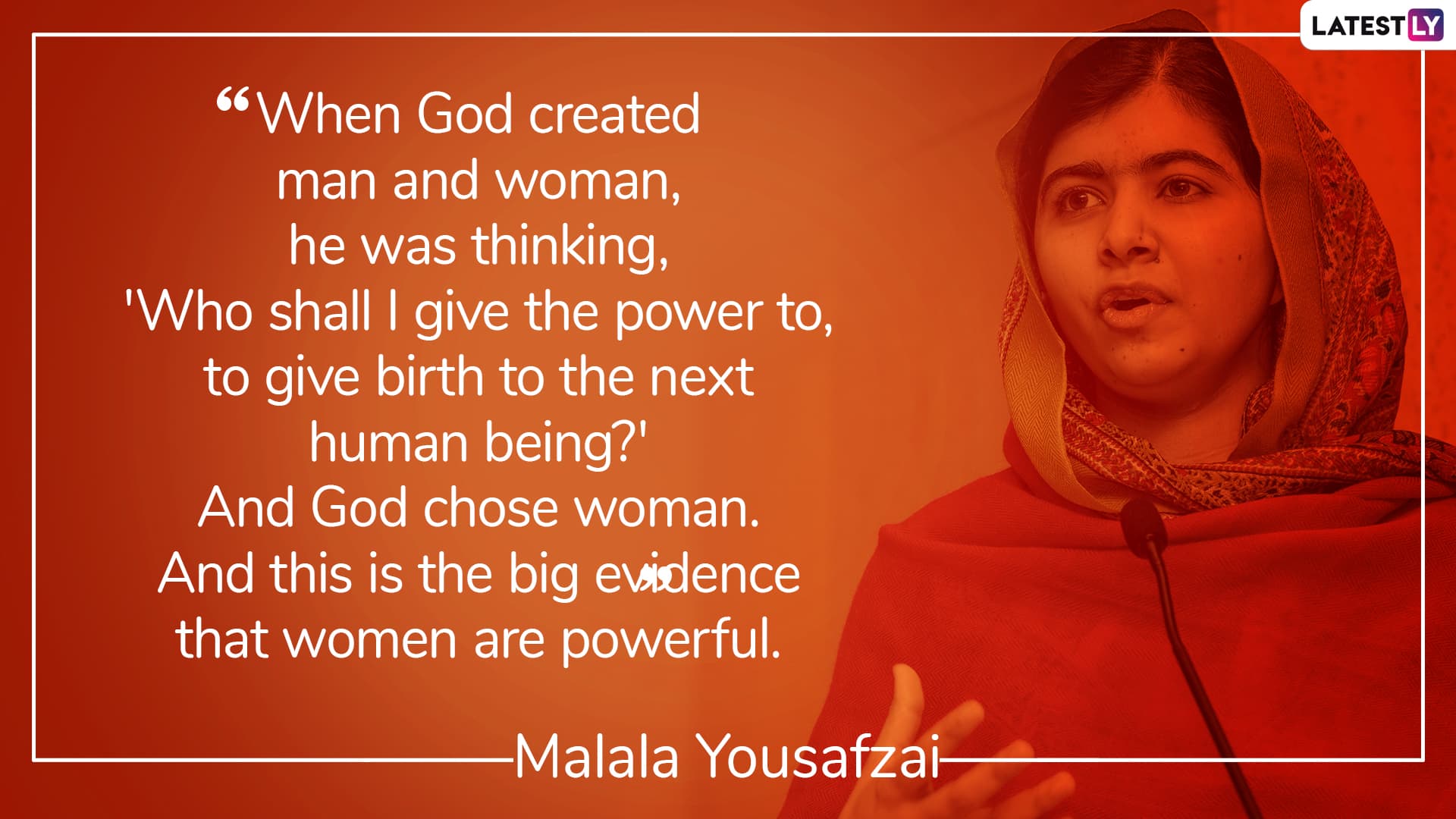 The above quotes are not only on the importance of women's rights in the society, but also the kind of positive impact it can have on the society. Experiments and the history of 20th century has proved that society is a better place with women having equality and rights. Women's equality is not an option, it's a necessity. Happy Women's Equality Day to all.