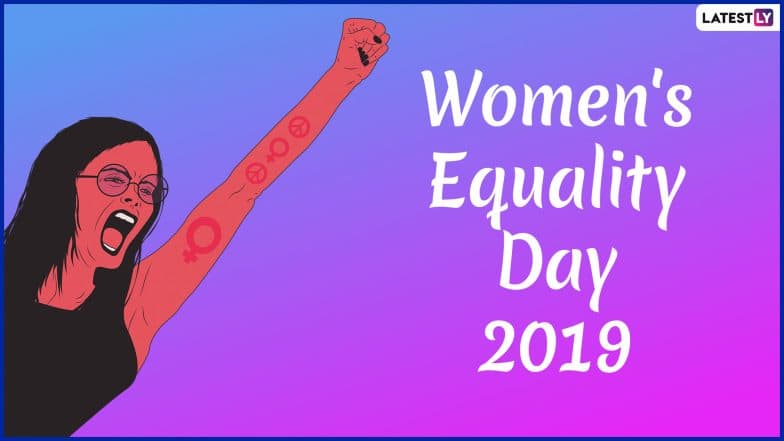 Equality is not a female's issue but a social and economic imperative. A woman alone has power, but together, we have an impact. And that is what Women's Equality Day celebrates. Less than 100 years ago, women in the United States of America did not have the right to vote. We observe Women's Equality Day annually to celebrate the passage of the 19th Amendment, which granted females the right to vote on August 26, 1920. There are considerable significance and history associated with celebrating equal rights and opportunities in the United States. On the Women's Equality Day 2019, let us revisit past and understand why this date is so much significant to females across the world. Eleven Powerful Lines from The Most Inspirational Women in the World Today. 
Women's Equality Day Date:
Women's Equality Day date was chosen to honour the day in 1920, when Secretary of State Bainbridge Colby signed the proclamation granting American women the constitutional right to vote. Following the nationwide Women's Strike for Equality, in 1971 and again in 1973, the battles over the Equal Rights Amendment continued. It was Congresswoman Bella Abzug of New York who introduced a resolution to designate August 26 as Women's Equality Day. Stop Saying These Things To Women NOW!
Women's Equality Day: History & Significance
The movement for women's suffrage was started before the Civil War in the United States. Most of the US states by 1830s extended their voting rights from wealthy white man property owners to males irrespective of how much property they owned. Many civil rights movements took place during this time and women played a significant role. A group of abolitionists gathered in Seneca Falls in New York in 1848 to discuss the problems women were facing at the time. They decided American women deserved their own political identities. In a few more years, the movement became stronger. The struggle for women's suffrage was only the first step towards full and equal participation of women in the nation's life. Finally, on August 20, 1920, the 19th Amendment was passed to the US Constitution, granting women the right to vote.
On Women's Equality Day 2019, we remember all the struggles of all the leading figures without who, the equal participation in politics today might never have been possible. Let us honour the significant history, constitutional right to vote and stand together, fighting the inequality that still prevails.