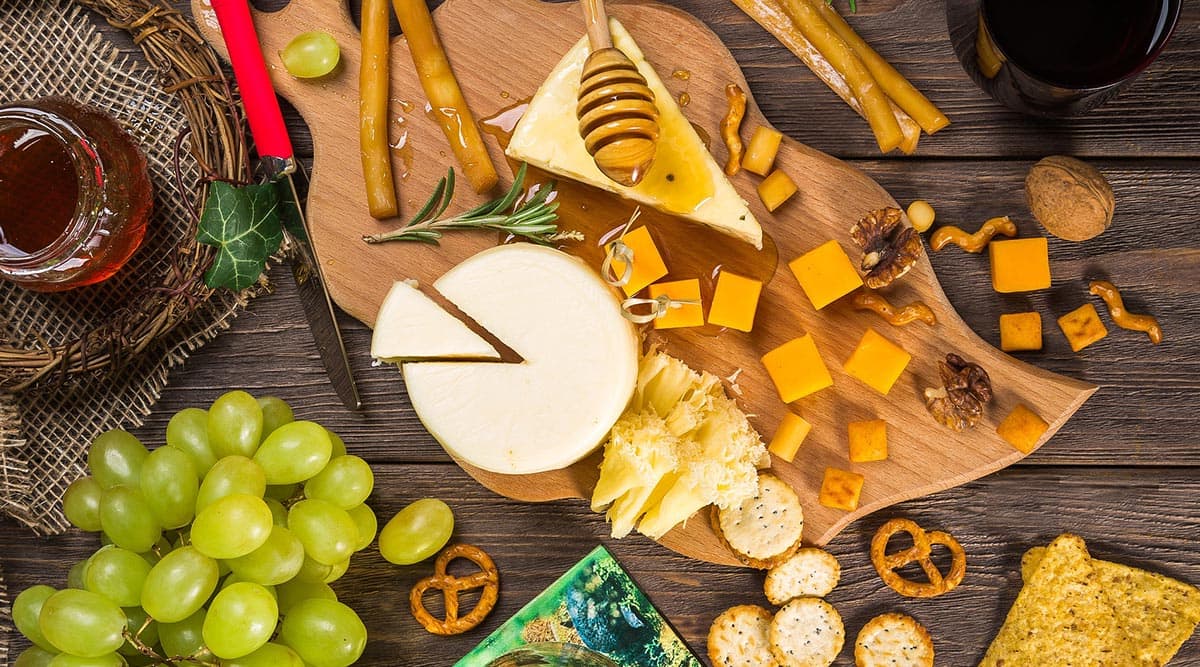 Cheese can make anything better. Pizza, burger, lasagne, you just name it. Right from kids to adults, there really isn't anyone who doesn't like cheese and why not? It is probably the most delicious item in the kitchen. Think about it. What is pizza without cheese in it? (Maybe, healthier, but that's not the point here). Imagine what is your favourite burger without a slice of cheese in it? Trash! You can upgrade anything just by adding some cheese in it. What is The Difference Between Cheese and Paneer? Know How The Two Dairy Products Differ From Each Other.
Well, some of the best recipes include cheese in them. Fortunately, there is a range of cheese available in the world. Right from everyone's favourite cheddar, Gouda, Edam, Monterey Jack, Emmental to Swiss and Gruyere. Based on the age of the cheese, it is categorised into fresh, whey, and stretched curd cheeses. But for the kind of cheese you like, we have some of the best recipes you can easily make at home:
Cheesiest Maggie
Maggie is amazing, how do you make it better? By adding loads of cheese to it. Duh?! Some of the cheesiest maggie recipes exist in the world. They cannot be prepared in 2 mins but, boy are they delicious! Watch recipe Video:
Cheesiest Lasagne
People who like lasagne, know it is for the tonnes of cheese in it. But if you don't cook it right, you can surely mess the dish. So if you are trying to make the cheesiest lasagne at home, here's a recipe video:
Cheesiest Pizza
Imagine you are super hungry and you get an extra cheese pizza to eat, isn't that amazing? You know you can make such amazing pizza, easily at home. How do you make the extra cheese pizza, you ask? Watch recipe video:
Cheese Pakoda
Why not give cheese a desi twist, and turn it into pakodas? Imagine you will be legit eating fried cheese and what can be better than that? Here are three ways you can make the cheesiest pakodas:
However, just remember too much of cheese is not a great idea for your cardiovascular health (Ughhh!). Even though, weight loss diets like Ketogenic diet includes consuming more cheese and less of carbs (It is also sometimes called the cheese diet), but experts have warned against having too much cheese. The idea behind this diet is to consume more fat than carbs so that your body reaches ketosis which means it begins to burn the stored body fat in your body instead of carbs.