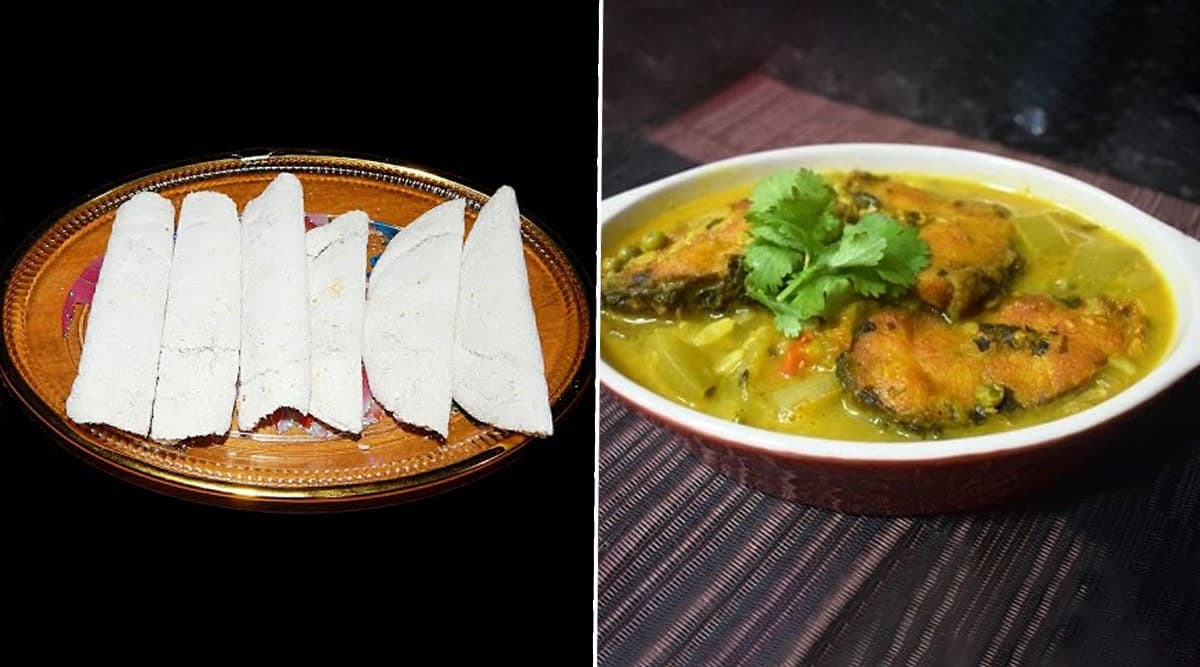 New Year for the people of Assam brings in the celebration of Magh Bihu, also called Bhogali Bihu. Magh Bihu 2020 is on January 16, and the state is decked up in festivity. The harvest festival is known by various names and celebrated with great zeal across India. But for the Assamese community, the spirit and integrity of Magh Bihu celebration is extra high. Magh Bihu or Bhogali Bihu is a rich celebration of the state's rich reservoir of traditional food and delicacy preparations. The festivity begins the night before Magh Biuhu day, called Uruka. Many mouth-watering dishes are being prepared by families on the celebration of Bihu. And traditional sweet recipe preparations are usually started even before Uruka night. That's nearly a week-long enthusiasm to welcome the main festive day of Magh Bihu finally. From 'Masor Tenga' to 'Narikol Pitha,' here we present you five Assamese delicacies to savour on Bhogali Bihu. They are the trademark of the Bihu celebrations. Assam's Kekerikuchi: A Village Far Away from Celebrating Magh Bihu for 20 years. 
1. Masor Tenga:
Masor Tenga is one of the most popular main dishes in Assamese cuisine. It is a fish curry which is comparatively light and has a tangy taste in it. The recipe incorporates the sourness of kokum and tomatoes. It is believed that the sourness of this curry helps digest the food accurately. If you are wondering, the recipe is going to be tough, unlike other fish curries, you are wrong! It is extremely easy to male and takes the very least amount of time to cook. Serve it with steamed Joha rice; you are so done for the festival.
2. Assamese Style Chicken Curry:
The goodness of Assamese traditional food recipe is that, they are light and yet spicy, giving you the perfect combo to beat the winter season. Assamese style local chicken curry is another such recipe. Very easy to make, the chicken curry is best served with steamed rice and yes, 'lebu' (the aromatic lemon) and other side dishes.
3. Narikol Pitha:
No Indian festival can ever be completed without sweetness. Magh Bihu celebrations are no less! The festival provides an array of sweet recipes that revs up the Bihu feast. Narikol Pitha, is one of the traditional sweetmeats. Prepared from rice flour and other ingredients, pithas are essential to the Assamese cuisine culture.
4. Jola Gahori:
No one, absolutely no one can make such amazing pork recipes, like the Assamese community. And when they add bhoot Jolokia (ghost chilly) in it, your taste bud is in for a treat. Apart from the unique flavour, it imparts, and the heat, of course, bhoot Jolokia gives a beautiful rich colour to the gravy. The Assamese people are a pro in eating this delicious spice pork recipes and Magh Bihu is just another reason for them to indulge in the flavour.
5. Til Laru:
Fried sesame seeds (til) mixed with jaggery and shaped into tiny balls, til laru is yet another delicious sweet recipe. It can be served as snacks, before the big dinner arrives, or one can eat it post-meal, as a dessert. And the best part of til laru is, the sweet balls can be kept for longer days in a jar, for the family members to enjoy any time.
Community feasting and community worship, both are an integral part of the Bihu festival. The above are only a few, out of many recipes that are served in the Assamese thali to mark Magh Bihu.