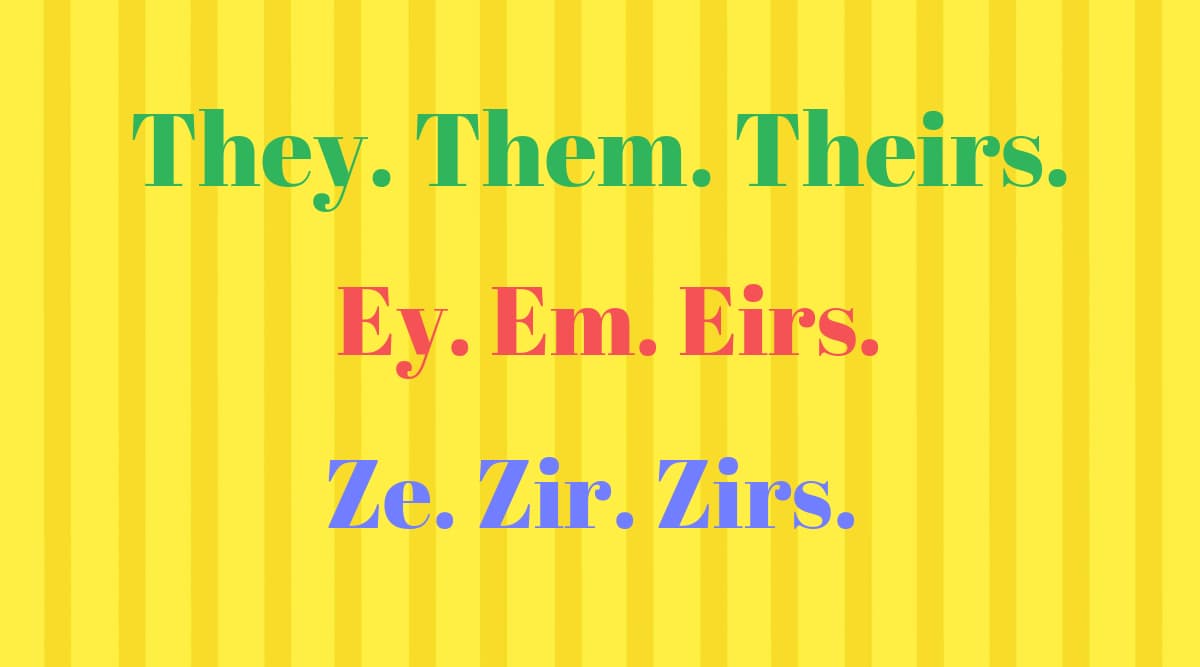 'They' is declared as the word of the decade, and it only goes on to show how important it has become to understand gender-neutral pronouns. You might question this, but apart from understanding the difference between sex, gender and sexual orientation, learning to use the pronouns in the right way has become an essential part of daily interaction. Ultimately, you will need to use pronouns that feel best to people and not question their identity. We all like people who respect our gender expressions, and if one pronoun can make all the difference, then why not learn and adapt to the new words? You must know some of these most common gender-neutral pronouns.
They/Theirs/Them
They, them and theirs are some of the most frequently used gender-neutral pronouns. The word 'they' is being increasingly accepted in the mainstream culture for people who do not identify with he/she and him/her. Them, them and theirs are grammatically incorrect plural nouns, but we often use them as singular ways. For instance, we say "they left early from office". 'They', the Gender-Neutral Pronoun, Declared 'Word of the Decade' by American Dialect Society
Ey/Em/Eirs
Ey, em, and eirs are just short forms of they, them and theirs. While you will find these words in the urban dictionary, they were first used in 1975. It turns out that Christine Elverson entered and won a contest by the Chicago Association of Business Communicators to find neutral pronouns. Gay Penguin Couple at London Aquarium to Raise 'Gender-Neutral' Chick They Adopted
Ze/Zir/Zirs
If you ever wish to break out from they and them, you can also use ze and zirs. Ze is associated with the presence of another gender (apart from male and female) rather than just the neutrality of the gender. It is just like having more options on a gender list saying male, female, nonbinary, or genderqueer instead of listing male, female and others.
Mx
If there is one point where you can get stuck, it is probably when you do not know whether to adress them as Mr or Mrs. The safest thing to do is to use Mx which is the non-binary version of Mr. and Mrs. So if you have to send out a formal invitation letter, you can simply use Mx. Gender Neutral Clothes? Why Not! Sonam Kapoor Talks About Importance of Gender Fluidity in Fashion
It is high time that you start including your pronouns in name tags, emails and your chats. Using the gender-neutral pronouns generously can make others comfortable to do the same. Getting into the habit of introducing yourself as pronouns will not only help you open a conversation but also give others an opening to share.