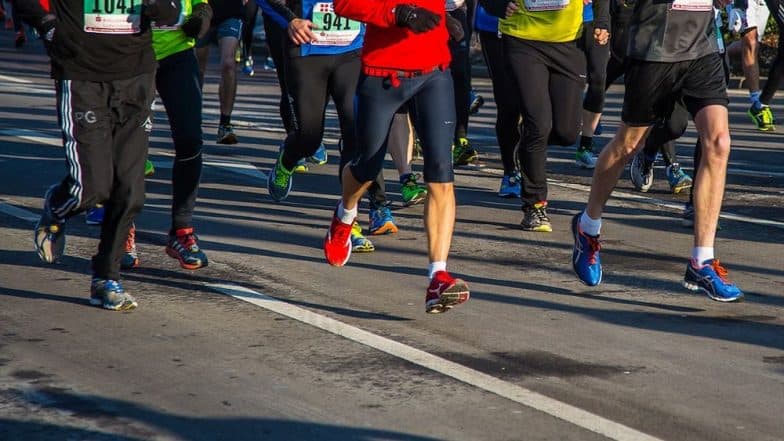 Once you decide to run a marathon the two most important things you must keep in mind are 'training' and 'nutrition' for the run. While you train for endurance and strength you also need the right nutrition to fuel you will energy. However, there is always a big confusion usually present among marathoners about nutrition. A marathon run requires a lot of strength and stamina, and it is only the right kind of diet that can help you achieve it.
While marathon running is a great workout as well, one must be very careful to protect themselves from hitting the wall or bonking. It is important to make sure that your body's carbohydrate fuel tank doesn't lower because if it does your brain and muscles will begin to show the signs of fatigue. It is only a good pre-marathon and post marathon diet that will come to your rescue. Here are 5 Benefits of Running That You Should Know About.
We spoke to Ms Shalini Arvind, Chief Dietician, Fortis Hospital about what the right way to prepare for a marathon is, in terms of diet and nutrition. And here are a few critical suggestions by her that can help any marathon runner prepare for the run. Here are the food groups a marathoner concentrate on.
Shalini believes 'Fueling is a key to any successful race. What you choose to put in your body, even a week before the race, can help you run your best possible race and aid in recovery. Eating before an exercise routine is essential, but it should be planned carefully.'
She also talks about the importance of glycogen that can help a marathon runner have a stabilised energy levels during the run. For the ones who don't know, Glycogen is the form of glucose that is stored by your body to use it in future. While explaining the importance of glycogen she says, 'Pre-exercise meal ensures that adequate glycogen stores are available for optimal performance and the post-exercise meal is critical for recovery and improves your ability to train consistently.'
Here are the different nutrients needed by marathon runners and their roles.
Carbohydrate in the form of glycogen. This is the primary nutrient that helps the body to exercise and acts as a fuel. However, unlike fat, glycogen stores have a limited supply. Therefore it gets used up in about 90 minutes to two hours during high-intensity workouts.

Fat is also essential for your body to perform functions like running etc., especially low-intensity exercises. It helps supports your body to exercise in the long run.

Protein is another vital nutrient that helps repair body tissues but isn't typically used to generate muscle contractions.

If you exercise more than 3 to 4 hours, increased intake of electrolytes, i.e. sodium, potassium, calcium beyond what you get in food alone can help a lot in your performance. It can also help you reduce the risk of developing hyponatremia (water intoxication).

Vitamins and Minerals are needed to replenish the body.
Along with a good training, maintaining a balanced diet with ample hydration together will help you through the marathon run.  Marathon running can help you in various ways, here are 5 Benefits of Running That You Should Know About. Also, did you know that Saudi Arabia Had its First Ever All-female Marathon 'Al-Ahsa Runs'?