A 64-year-old grandfather from Quebec became the oldest recipient of a face transplant after he blew half his face off during a hunting trip. Maurice Desjardins lost a significant part of his face, including his jaws, teeth, lips, nose and face muscles after he was hit with a bullet in 2011. It took a 100-member medical team to construct Maurice a new face in an operation that lasted 30 hours. Thanks to their efforts, the sexagenarian can breathe, eat, smell and speak with his new face for the first time since his horrific accident. The operation is also the first face transplant to have taken place in Canada and the Commonwealth. French Man Becomes First to Undergo Second Face Transplant! The 43-Year-Old Patient Feels Young Like a 22-Year Old.
The lengthy operation was carried out at Hôpital Maisonneuve-Rosemont in Montreal last year and was helmed by Dr Daniel Borsuk. The team is pleased with the patient's transformation, who was in constant pain and had to breathe through a hole in his neck.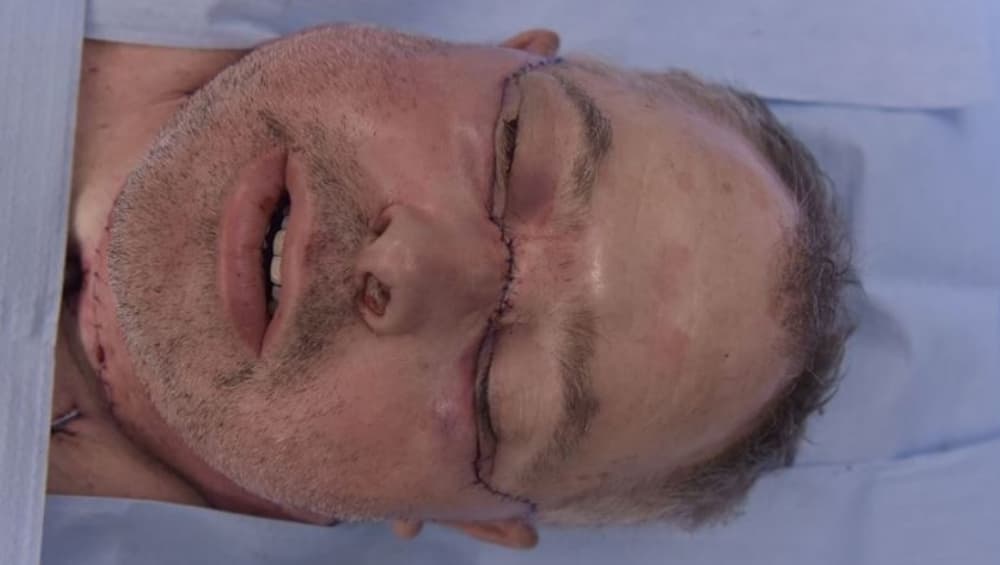 Before the surgery, Maurice had to go through years of tests to see whether he was physically and mentally fit for the transplant. After the accident, he was confined to his house, limiting social interactions due to his disfiguration. It was tough on Maurice who is described as a natural extrovert.
Here's Maurice's story by CBC News
Dr Borsuk, who is the brain and hands behind the complicated operation, had previously worked on another man who also lost his face to a gunshot wound in 2012. He also reconstructed a face using a part of the patient's own pelvis.
In an interview he gave CTV, Dr Borsuk explained that injuries to the face, whether small or large, can have a detrimental effect on the self-confidence and productivity of the person since the face is closely linked to our sense of identity.
He praised Maurice for his mental fortitude that helped him accept his new face. He reveals that the 64-year-old grandfather wanted to go out with his granddaughter without being gawked at.
In August 2018, 21-year-old Katie Stubblefield made news by becoming the youngest recipient of face transplant. Like Maurice, Katie too suffered from the repercussions of a self-inflicted gunshot wound in 2014. Two years after the tragedy, Katie found a donor, 31-year-old Adrea Schneider who died of a drug overdose.