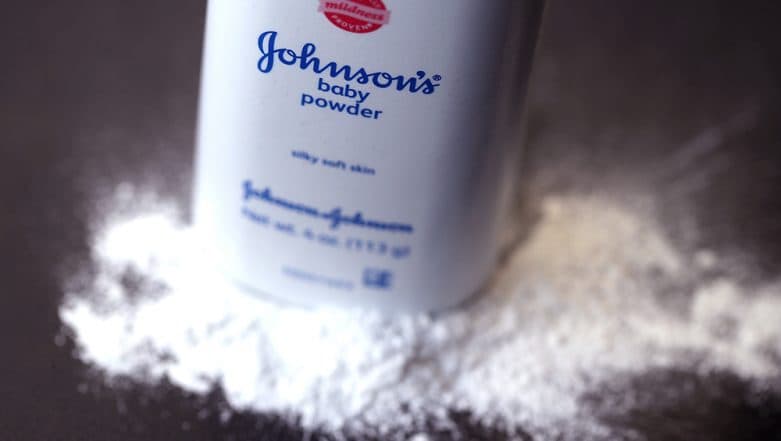 It looks like trouble for Johnson & Johnson is not going to stop anytime soon. The controversy surrounding the potential cancer risk caused by the talcum powder produced by Johnson & Johnson doesn't seem to settle, and the latest report by Reuters may put the baby brand in a pickle. The reports say that Johnson & Johnson were well aware of the fact that their products at times contained carcinogenic asbestos and tried their best to keep the findings hidden from the public and health officials. Johnson & Johnson To Pay USD 4.9 Billion After Ovarian Cancer Charges: Are Baby Powder & Talc Dangerous?
Reuters' allegation against the company is said to be sourced from the hundreds of internal documents that they also made available to the public. The documents are said to have major revelations of the company's inability to take action against the issues found in their product.
As per exclusive reports from Reuters-
In 1976, as the U.S. Food and Drug Administration (FDA) was weighing limits on asbestos in cosmetic talc products, J&J assured the regulator that no asbestos was "detected in any sample" of talc produced between December 1972 and October 1973. It didn't tell the agency that at least three tests by three different labs from 1972 to 1975 had found asbestos in its talc – in one case at levels reported as "rather high."
What is Asbestos?
Asbestos is a broad term for naturally occurring six kinds of minerals that can be found in long, thin fibres. The 'amphibole' types of asbestos (crocidolite, amosite, anthophyllite, tremolite, and actinolite) are rod-like and more durable in the body. There have cases in the past wherein exposure to asbestos fibres in unregulated workplaces has given rise to pleural and lung fibrosis (asbestosis), lung cancer, and pleural and peritoneal malignant mesothelioma (MM), as per American Journal of Respiratory Cell and Molecular Biology (Asbestos, Lung Cancers, and Mesotheliomas)
Can Talcum Powder Containing Asbestos Cause Cancer?
Talcum powder, made out of talc which is a mineral made up of the elements such as silicon, magnesium, and oxygen. However, in its natural form sometimes they may contain asbestos which is a carcinogenic substance. Talcum powder is used to absorbs moisture that can help cut down on friction and is used to keep the skin dry. While asbestos-free talcs are safe to use, talcum powders containing asbestos are known to cause cancer potentially. The World Health Organization also says that talc found with asbestos is a carcinogen.
As per reports by Reuters, From the time the well-know Coker's lawsuit against the J & J for having led to causing lung cancer failed, there have been more than 11,000 plaintiffs who have accused J&J's products of having caused their cancers. Also, recently in July, a Missouri jury ordered the company to pay $4.69 billion in damages to 22 women and their families, as per reports. However, in response to Reuters, a company spokesperson has denied all allegations.