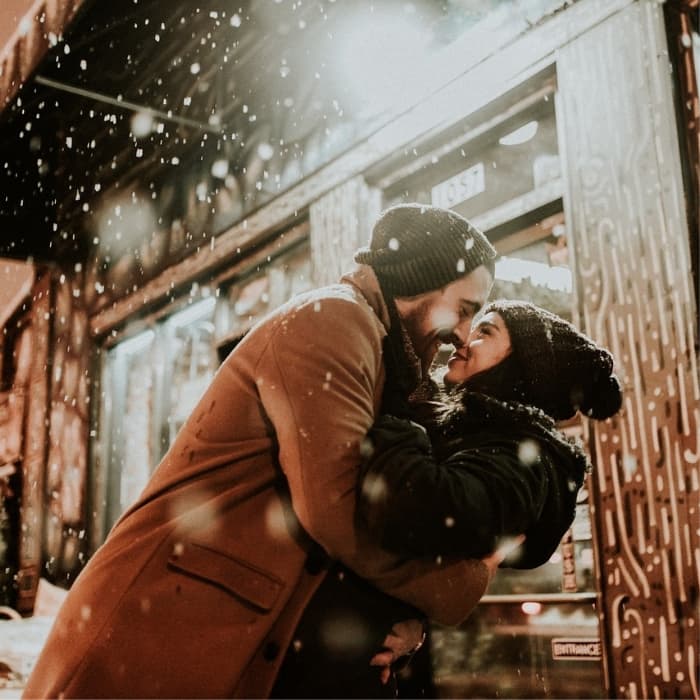 Truth be told, there is no better way to read between the grip than a hug. A hug is like a gauge of human emotions, and it can almost heal anything. Weak, half-hearted hugs are disappointing and signal obligation. Honestly, you wouldn't even care if the embrace comes from someone who is not from your close circle. But you care when the hug is from a special one. Here's how you can understand if it is just the 'we are friends hug' or if they have something more for you.
The Rub
When they stroke your back while holding you, it is a sign that they care about you deeply. Touching your back shows that they want to nurture and protect you. Softly caressing your back, could also mean that they are down and they need some comforting. But if that tender caress turns into heavy petting, it's a signal that they want to be close to you sexually.
The Sneak Attack
If they grab you without uttering a word, understand that there is a real sense of oneness here. By covering your back, they want to convey that they want to shelter you. Just enjoy the moment when they blanket your body with theirs, and your feet are intertwined. You Need a BIG Hug! 5 Health Benefits of Hugging It Out
The Pat
When they thump your upper back during an embrace, please take it as a signal that they are not into you. Men tend to pat the back of their buddies, and this is not a romantic hug. So if they often embrace you this way, it is a sign that your relationship is not going anywhere. They might also be doing it to show other people that they are not fully committed to you. And if they dole out the pat when you are alone, they are probably not feeling the spark anymore.
Wait, don't get freaked out yet. If they thump you when you need encouragement, they are just trying to cheer you up. Or if they are pre-occupied on their phone, don't take the thump too personally. Celebrity Hugs That Grabbed Headlines!
The Waist Wrap
A pelvis-to-pelvis wrap shows that they want to be involved with you sexually. The further down their hands slide, the more fired up they are. How to Read Someone's Body Language? Decode What Your Partner or Your Crush Feels About You!
And if they touch their heads with yours, take it as a hint that you are more than a fling to them if your relationship is new. If you have been together for a long time, this kind of hug would mean that they are ready to get more intimate with you mentally and emotionally.