Since 1988, the world has observed December 1 as World AIDS Day, the first among all global health days. It was observed to show solidarity with the ones living with HIV and AIDS, to create awareness, and to remember the ones who didn't survive the fight against the deadly condition. AIDS or Acquired Immunodeficiency Syndrome is caused by the Human Immunodeficiency Virus or HIV. The virus attacks the CD4 T-cells of the immune system, lowering the body's defences against infections. According to UNAIDS, 2.1 million people in India are living with HIV, making the country the third-largest in HIV epidemic in the world. Here's a quick look at India's HIV AIDS Situation as per the 2018 UNAIDS Report. World AIDS Day 2018 Theme 'Know Your Status': 4 Reasons Why People Don't Get Tested for HIV.
Total Number of People Living In India with HIV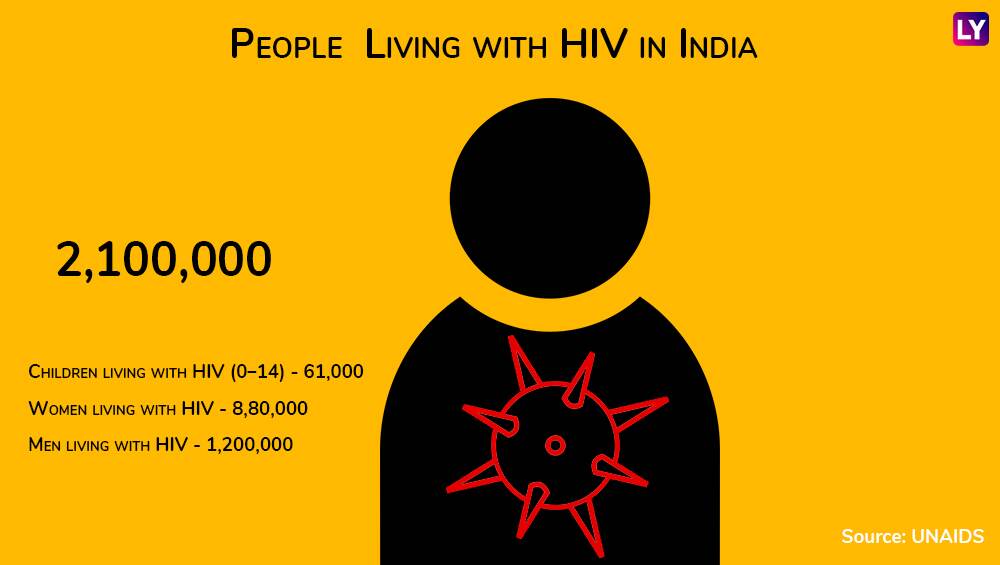 According to UNAIDS 2018, a total of 2,100,000 people are living with HIV in 2017. Among them, 61,000 are children below age 15. Around 8,80,000 are women and 1,200,000 are men. What Are The Early Symptoms Of HIV Infection?
New Cases of HIV Infections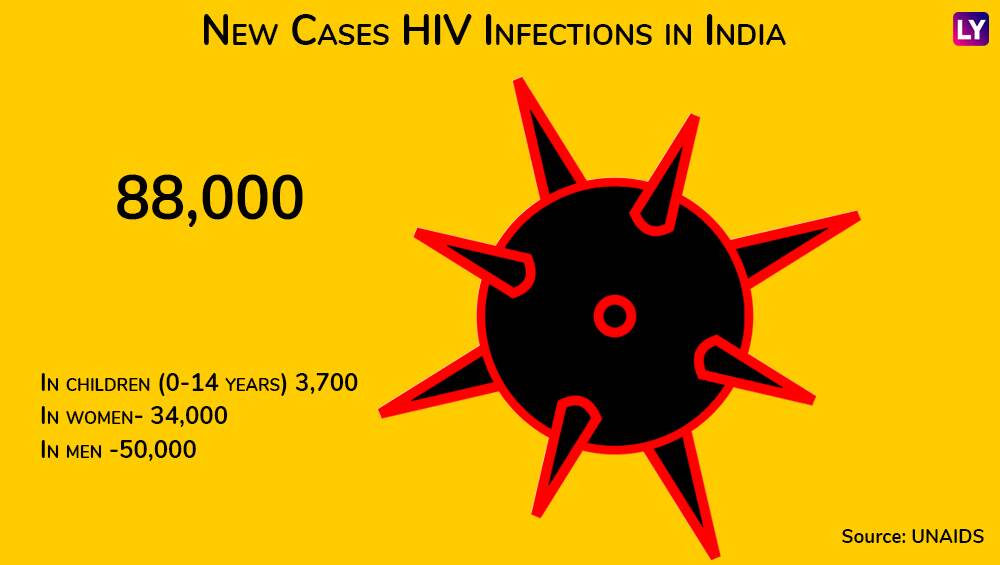 This year, there were 88,000 new cases of HIV infections, out of which 3,700 were children (0 to 14 years), 34,000 were women and 50,000 were men.
AIDS-Related Deaths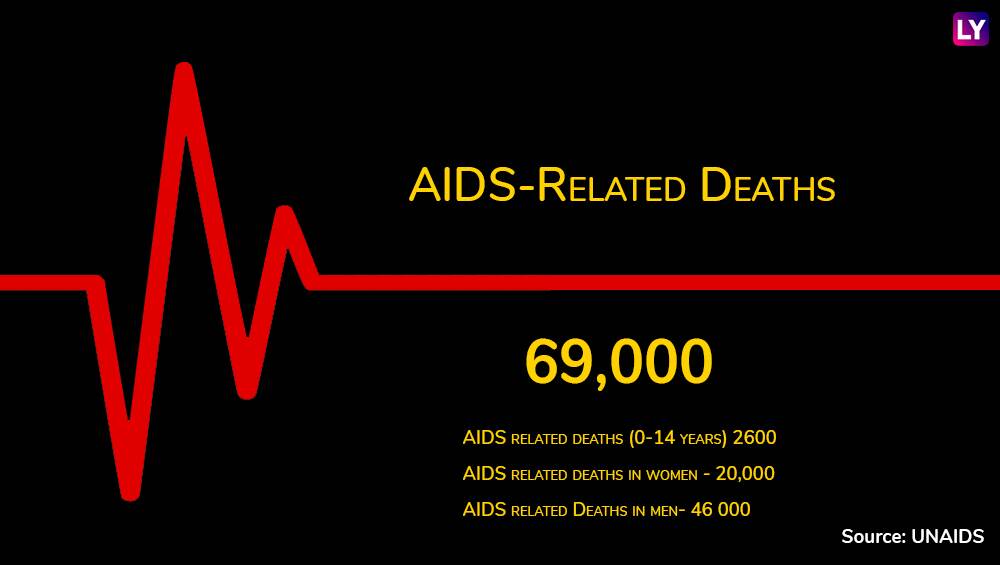 Complications of AIDS include opportunistic infections and cancers caused by the weakened immune system. In 2017, 69,000 people died of AIDS-related complications. Among them, 2,600 were children, 20,000 were women and 46,000 were men.
Percentage of Men and Women Who Don't Know They Are HIV Positive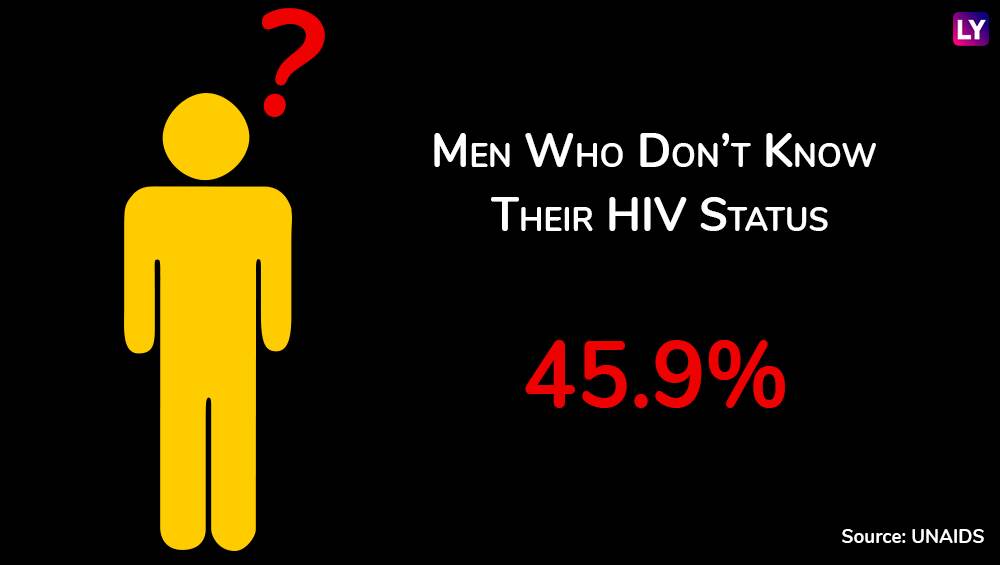 There's a sizable percentage of people who have no idea they are living with HIV. According to UNAIDS 2018, 9.4 million people worldwide don't know they are HIV positive. In India, 45.9 percent men and 37.6 percent women have no idea they are infected.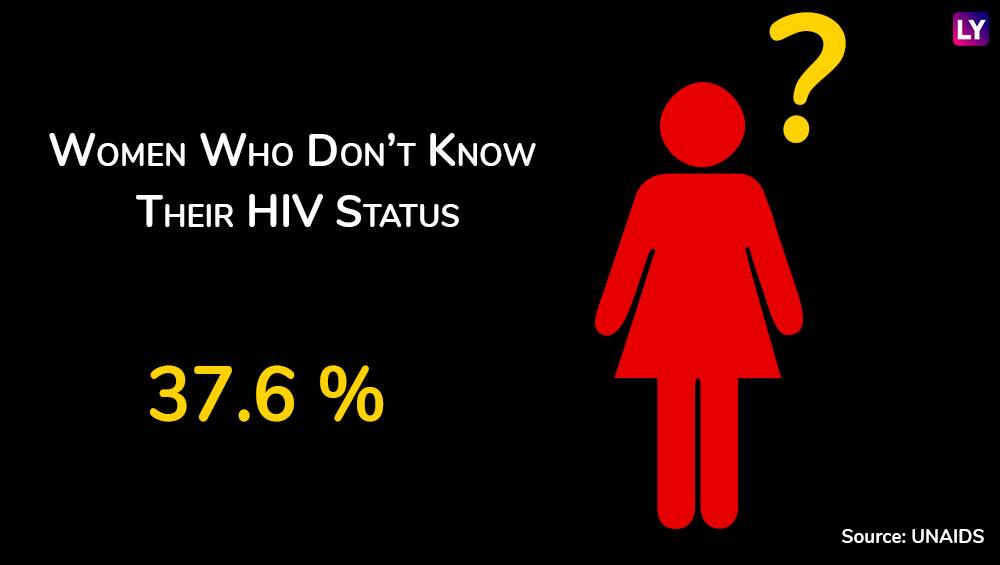 Prevalence of HIV in Drug Users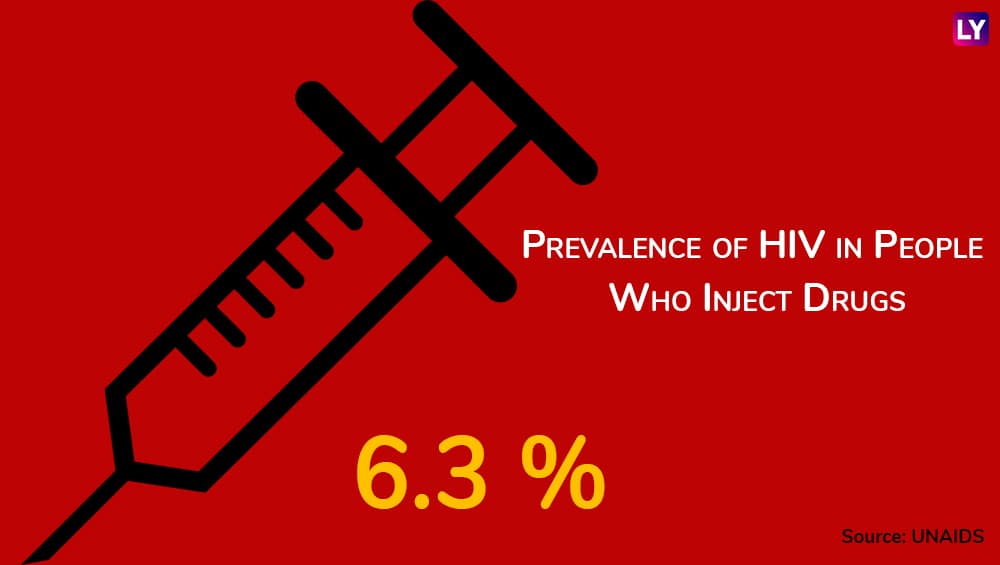 Drug use is one of the causes of HIV transmission. Shooting heroin and other drugs can spread the infection through the sharing of infected needles. In India, the prevalence of HIV in those who inject drugs is 6.3 percent in 2017.
Watch Video:
Prevalence of HIV in Gay Men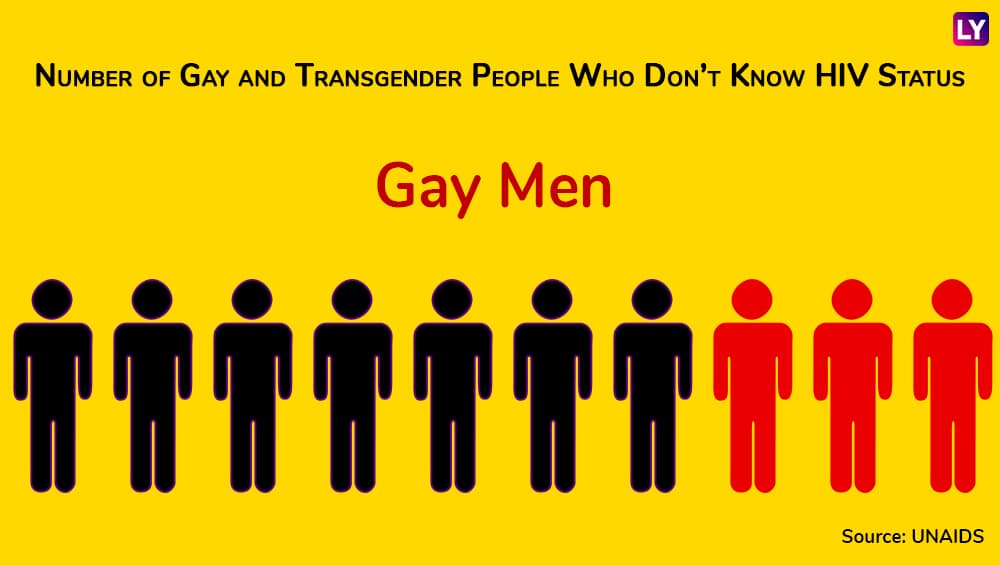 Gay men or men who have sex with men (MSM) form a high-risk category for HIV infection due to the high risk of transmission during anal sex. Around 2.7 percent of MSM are living with HIV and 65 percent of them are aware of their status. Three gay men in ten are unaware they are HIV positive. Does Homosexuality Lead to HIV/ AIDS?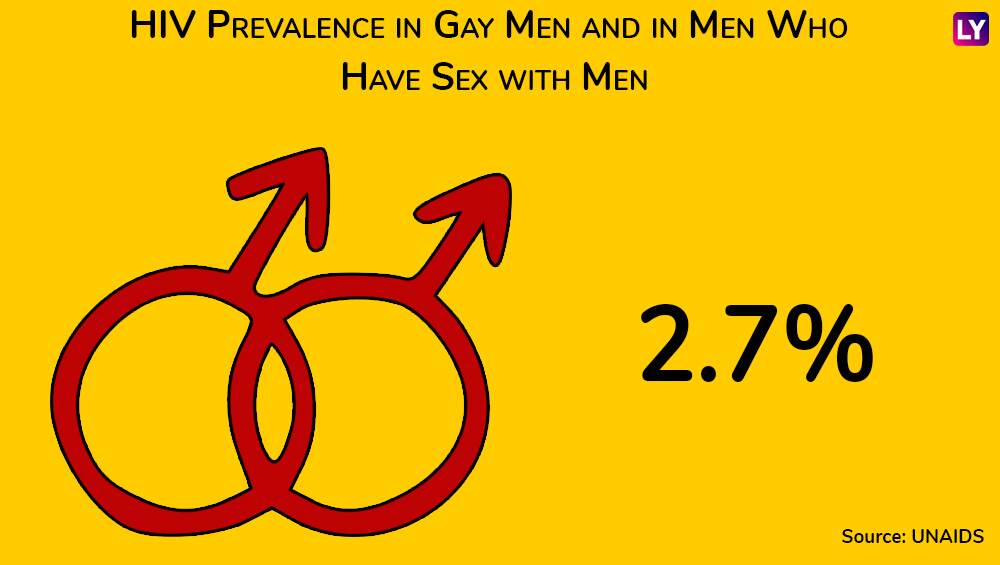 Prevalence of HIV Among Transgender People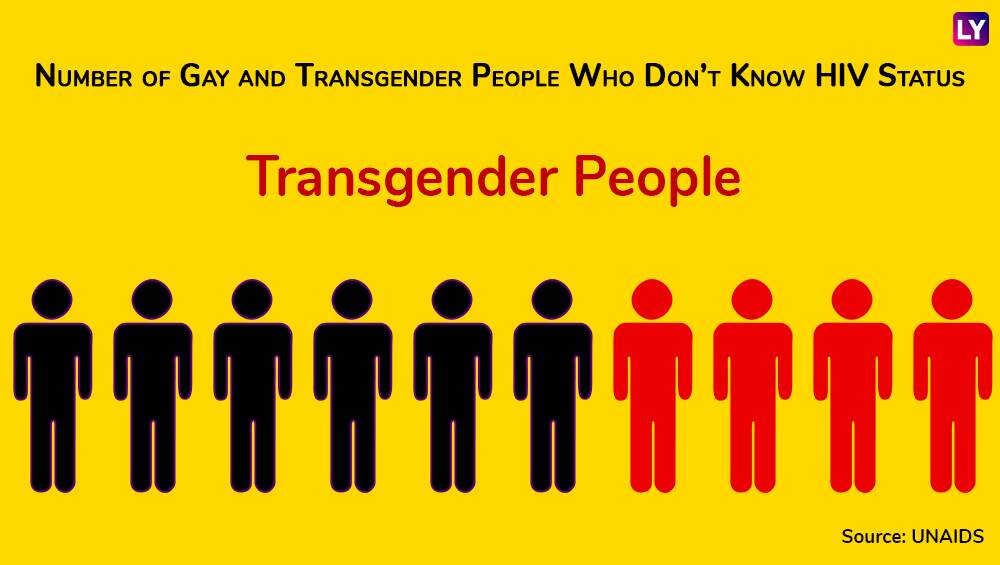 Transgenders in India, known locally as hijras, aravanis or jagappas, are also a high-risk category due to factors such as substance abuse, low literacy rates and unprotected sex. The prevalence of HIV infection among transgender people is 3.1 percent. Four transgender people in 10 are unaware they are HIV positive.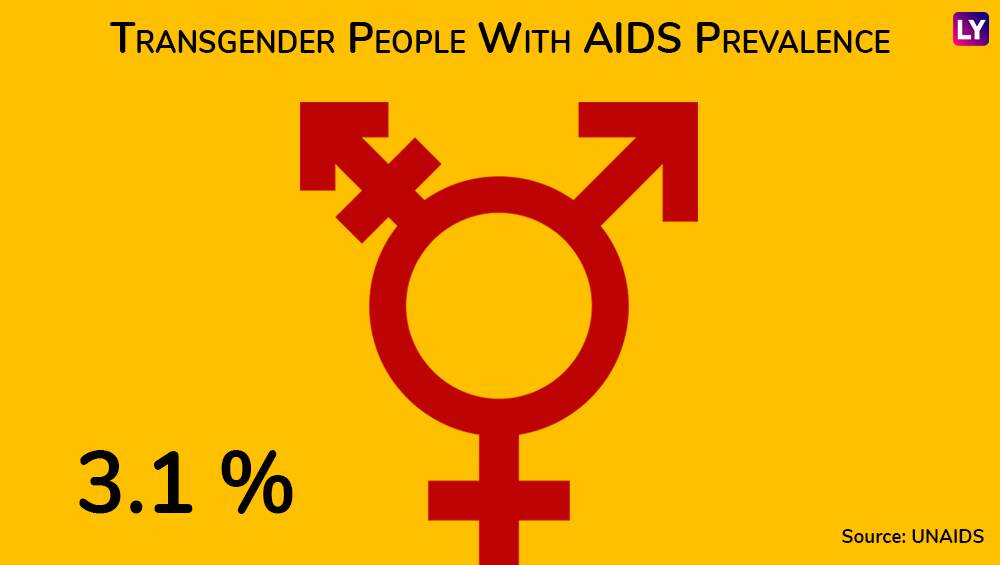 Prevalence of HIV in Sex Workers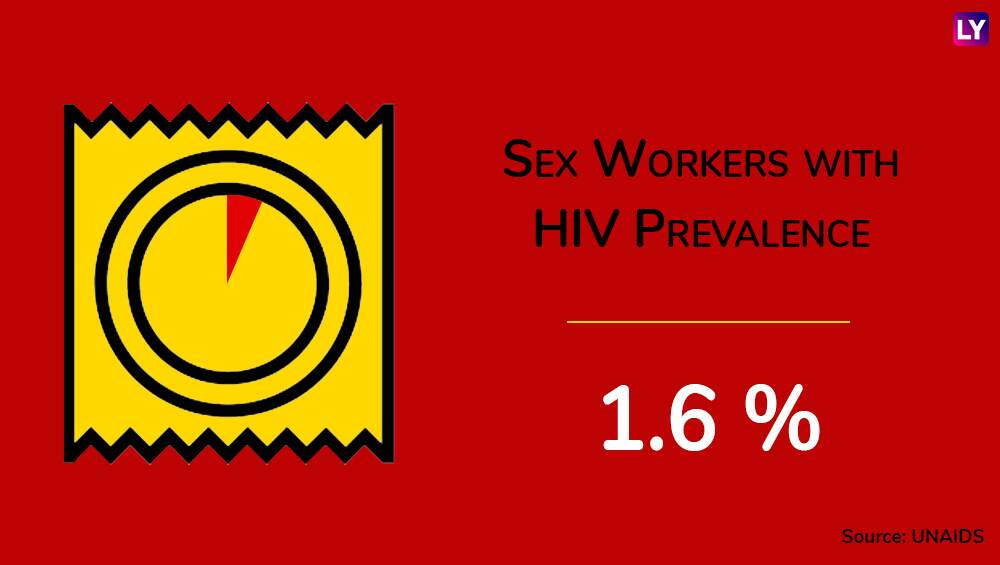 Sex workers in India are subjected to stigma and discrimination, which prevent them from seeking out treatment. They are also at the receiving end of abuse from law enforcement officers. A study from Andhra Pradesh showed a positive correlation between police abuse and HIV risk. HIV prevalence in India among sex workers is 1.6 percent.
But despite such high numbers, India has been faring better than its neighbours in containing the infections. Since 2010, new HIV infections and AIDS-related deaths have decreased by 46 percent and 22 percent respectively. The National AIDS Control Organisation or NACO has been working towards preventing and curbing the HIV epidemic in India. Increasing awareness about condoms, implementing sex education, preventing mother-to-child transmissions and improving coverage of antiretroviral treatment in India are some of the ways through which India aims to reduce the HIV burden.