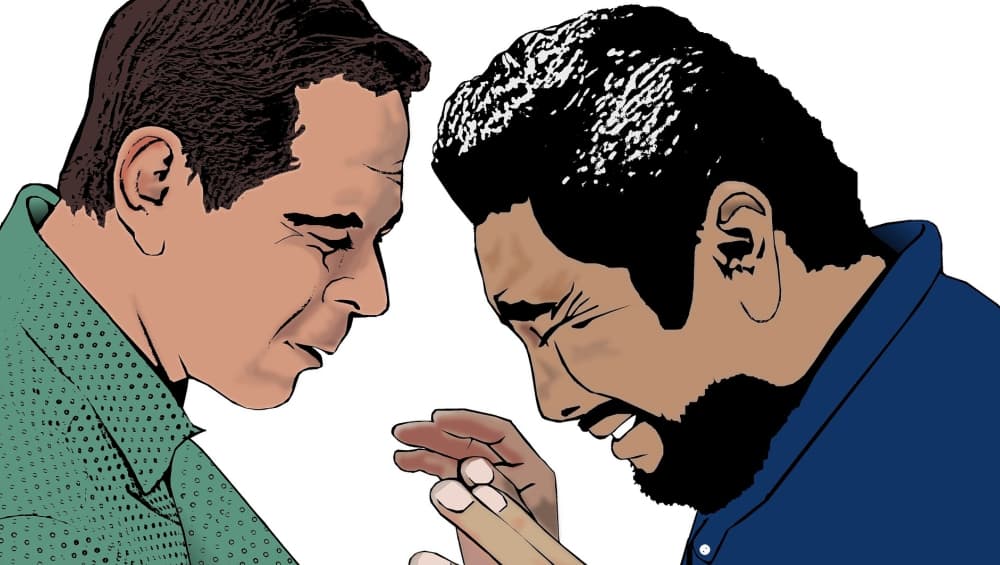 World Mental Health Day is observed every year on October 10 since 1992. The day is dedicated to develop a better understanding of mental health problems and to facilitate diagnosis and treatment. The theme of World Mental Health Day 2019 is: "Working together to prevent suicide." According to the World Health Organization, 80,000 people fall victims to suicides. Sometimes, the problem can be silent and the person may show no signs of inner turmoil. And many family members are left in the lurch after a loved one commits suicide. It's difficult to move on, especially since they never saw it coming. Suicides can create a ripple effect and leave behind the survivors who have to pick up the pieces after their loved one's death. On World Mental Health Day 2019, let's understand how suicides can affect the lives of the survivors. National Suicide Prevention Week 2019 Date and Significance: 8 Facts About Suicide You Didn't Know.
Dr Era Dutta, Neuropsychiatrist, Mind Wellness explains who a survivor of suicide is: "A suicide survivor or survivor of suicide is one of the family and friends of someone who has died by suicide. The death of a loved one is an emotion no one wishes to face. Add to it that untimely nature and the act of taking their own lives. It is heart-wrenching for the surviving family and friends."
Dr Dutta says that the surviving members of the family are often left to deal with many complex psychological issues at the wake of the person's suicide. Here are some of those.
Trauma And PTSD
The circumstances surrounding the suicide of a loved one can be distressing for the survivors. Death by suicide can be sudden and unexpected, and dealing with the press and police in its aftermath can be traumatic. Some survivors may be haunted by the thoughts of their loved one's death and may be affected by Post Traumatic Stress Disorder or PTSD. 13 Subtle Signs of Suicidal Behaviour According to a Psychiatrist That We Miss Out On.
Social Stigma and Shame
Suicide is looked down upon by many cultures and religion. And in faiths like Christianity, suicide is considered a sin and the deceased's soul is said to be damned eternally. Beliefs like this often push the family to become socially reclusive due to the shame and stigma associated with suicide. This puts additional pressure on the family who are also dealing with intense grief. How to Help Someone with Depression and Suicidal Thoughts.
"Often in our country suicides are under-reported due to the concern that it may stigmatise a family name. If the neighbours do find out about the suicide, they may start treating them as a dysfunctional or problem family," says Dr Dutta.
Guilt and Blaming
Families often fall apart in the aftermath of a person's suicide. They are torn apart by either a sense of guilt thinking it was caused by a failure on their part to act on time or incriminations that someone caused the suicide. The situation bears down on the family as a whole as they fail to put up a united front and give each other the emotional support they need.
Dr Dutta says, "When I speak with a suicide survivor they blame the act of their loved on onto themselves, say that they caused it by yelling at them, or even worse that they could have averted it by some action. This isn't true. Grief makes them feel guilty."
Conflicting Emotions
When a loved one commits suicide, the survivors have conflicting emotions towards the deceased. On one hand, they experience an intense grief for the departed. But on the other, they feel rage, rejection and abandonment towards the dead. The survivors find it hard to reconcile these conflicting emotions, which prolongs their healing process.
Risk of Suicide
Sometimes, a loved one's suicide can trigger a dangerous ripple effect. The bereaved are at increased risk of suicide and may wish to follow in the deceased's footsteps. Although it may not always result in suicide, the survivors may get preoccupied by thoughts of death themselves.
Family members of someone who has committed suicide are advised to seek professional help themselves from mental health professionals. They can aid in the grieving process, helping them with PTSD, offering support and coming to terms with the loss.
"Group therapy to understand they are all in the same boat. Regular grief counselling and even screening for this vulnerable group for their own suicide ideations," adds Dr Dutta.