Mumbai, October 22: The World Polio Day is observed on October 24 to fight against the deadly virus called Poliovirus. Polio causes muscle weakness and an inability to move among people. The Day is celebrated to raise awareness about polio and to tell people that this life-threatening disease can be eradicated with the help of timely immunisation.
The virus usually affects children under the age of 5 years and therefore, it is known as 'Infantile Paralysis'. The poliovirus mainly affects the nervous system, making the person unable to walk for the rest of his life.
World Polio Day was established by Rotary International to mark the birth of Jonas Salk who developed the vaccine against poliomyelitis. Infact, the use of this vaccine led to the establishment of the Global Polio Eradication Initiative (GPEI) in 1988.
LatestLY has curated a list of inspiring quotes and popular slogans which can help spread awareness on polio and highlight the message that timely vaccination can save us from getting the disease.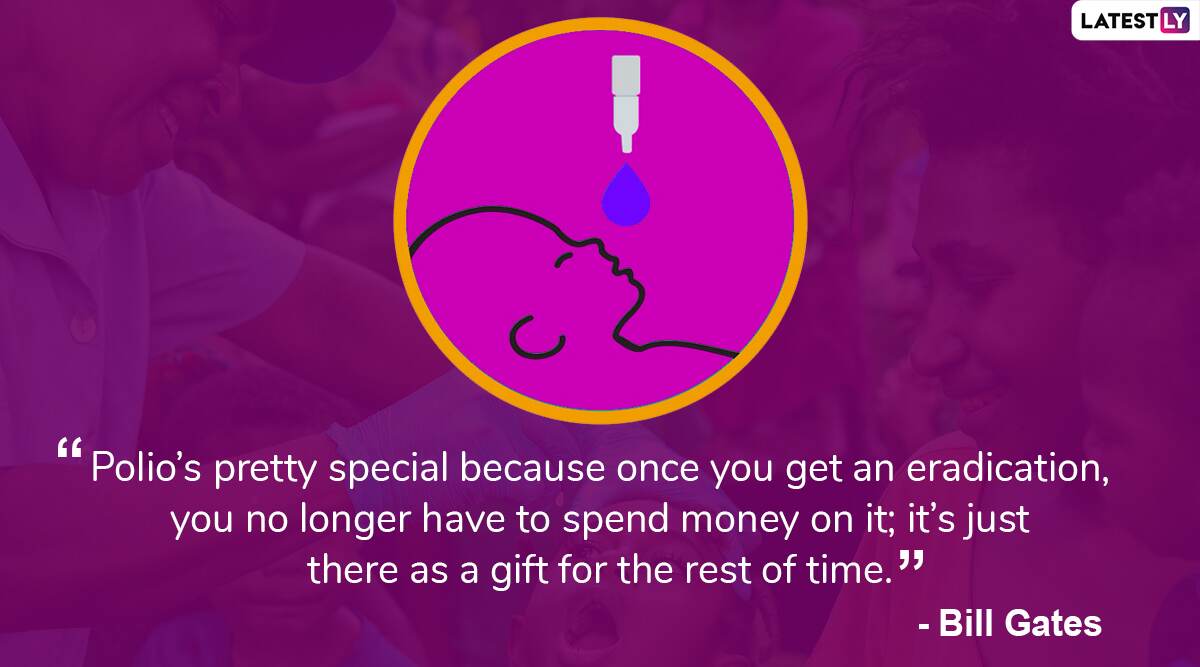 Quote Reads: "Polio's pretty special because once you get an eradication, you no longer have to spend money on it; it's just there as a gift for the rest of time." - Bill Gates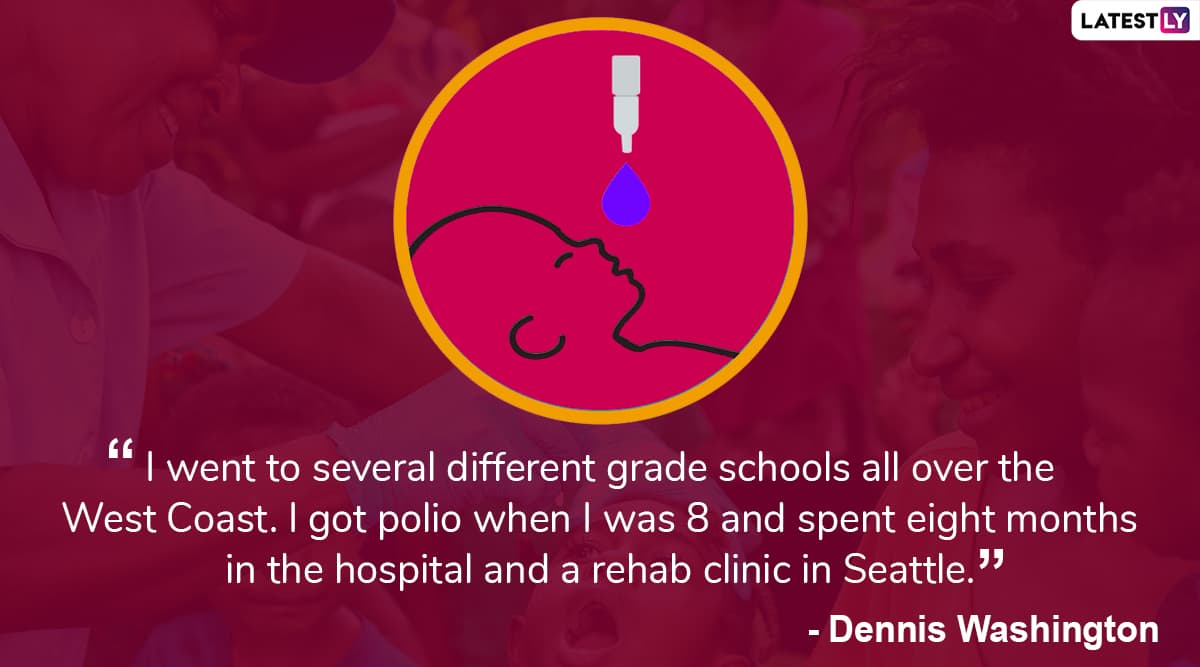 Quote Reads: "I went to several different grade schools all over the West Coast. I got polio when I was 8 and spent eight months in the hospital and a rehab clinic in Seattle." - Dennis Washington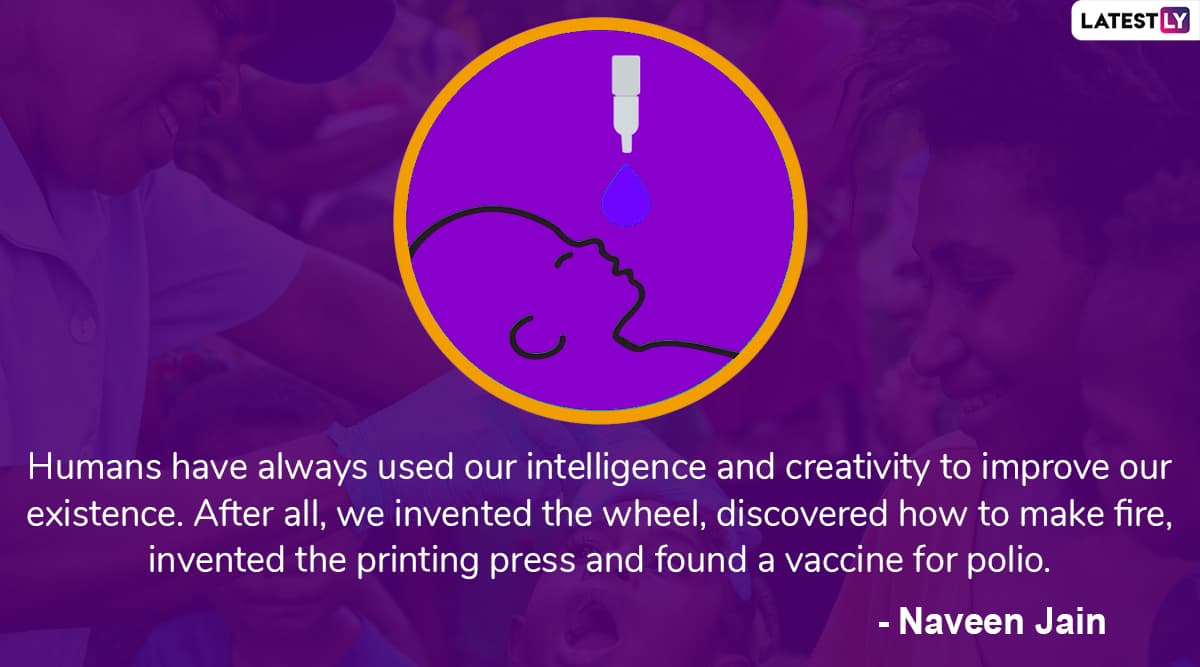 Quote Reads: Humans have always used our intelligence and creativity to improve our existence. After all, we invented the wheel, discovered how to make fire, invented the printing press and found a vaccine for polio.- Naveen Jain
Polio Slogan Reads: Do Boond Zindagi ki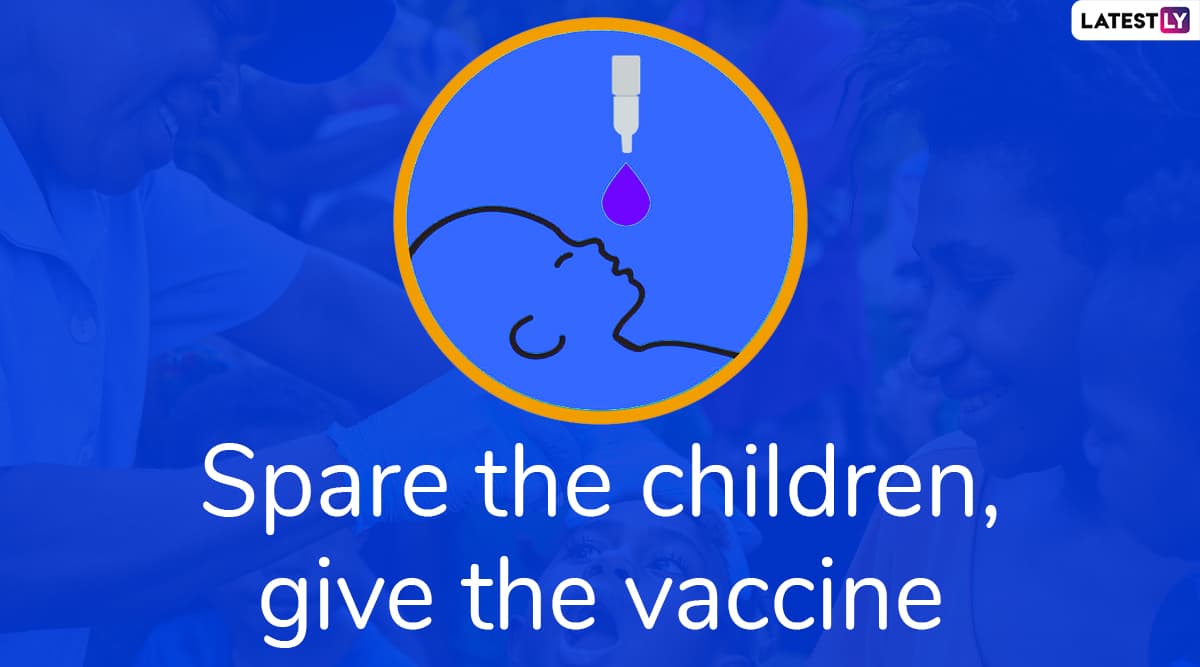 Polio Slogan Reads: Spare the children, give the vaccine
During the 1940s this disease killed or crippled nearly two million people globally. However, over the last two decades, the world has noticed a sharp decline in the number of recorded cases with many parts like Europe, America and South-East Asia being declared polio-free. In 2014, WHO declared India polio-free. The government achieved this feat with the help of awareness campaign and one featuring Amitabh Bachchan titled 'Do Boondh'