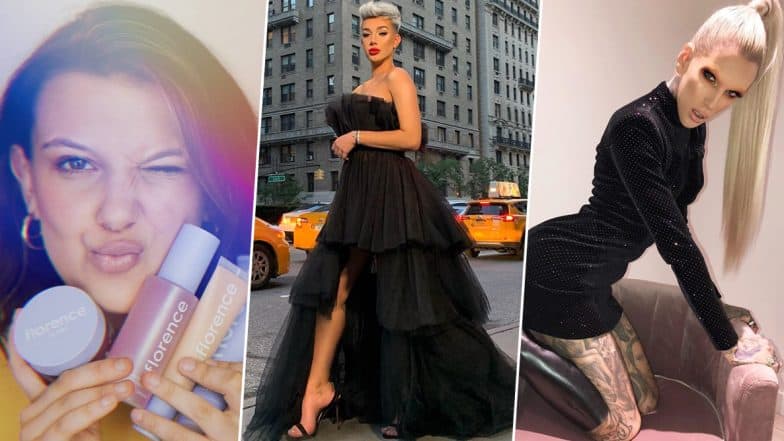 Tea Tuesdays should be named keeping up with the beauty community at this point. Jeffree Star can't keep himself out of the drama. James Charles can't stop creating drama. And yet again, Danielle Cohn has been exposed for lying about her age. She's 13 but keeps saying she's 15. This time, she was exposed by her own father. Speaking of drama in the beauty community, the newest member to join the industry is Millie Bobby Brown. The Stranger Things actress got herself in trouble merely weeks after introducing her brand. She pulled a Shay Mitchell and Kylie Jenner. Tea Tuesday: James Charles in Another Plagiarism Scandal and Jaclyn Hill Force Feeds Makeup down Her Subscribers' Throats... Again.
If you want to know all the gossip from the last week without going through ever drama video or story at a time, this is the spot of you. Welcome to Tea Tuesday and let's begin! Did Millie Bobby Brown 'Fake' Her Skincare Routine (à la Kylie Jenner) With Florence by Mills Products As Alleged by Fans? You Decide! (Watch Video).
Millie Bobby Brown Fakes Skin Care Routine?
Florence by Mills is the newest beauty brand to hit the markets. While some people are questioning why a 15-year-old is coming out with beauty products, the majority are excited to try it out. And to be honest, we agree with the former batch. Which 15-year-old has enough knowledge to start beauty and skincare brand? But that's not all the drama. Millie posted a video of herself using her makeup products for her nighttime skincare. However, people thought that it was fake and she didn't use anything on her skin.
Jeffree Star and Tati Westbrook
Jeffree Star has to be one of the messiest people. The makeup artist and brand owner was recently questioned for unfollowing Tati Westbrook on Instagram. Jeffree and Tati have been friends for years, and Jeffree also backed Tati during the whole Dramagedon 2.0. To which Jeffree replied, "who the fuck cares who I'm following on an iPhone app?". People found this behaviour uncalled for, and the question still unanswered. Are they or are they not friends?
James Charles and Emma Chamberlain
Emma Chamberlain and the Dolan twins slily escaped by breaking contacts with James Charles after he was accused of trying to seduce straight guys. People started pointing out how uncomfortable James made Grayson Dolan. And now, after the drama has been buried for a while, sister James has brought it back to life. He and his ex-best friend Emma Chamberlain were both attending the New York Fashion Week. James did a live chat on Instagram, asking whom he should hang out with, and someone suggested Emma. He stopped singing(thank god) and replied with, "no, not hanging out with her". He back peddled soon and asked he had a lot of names popped up on his screen. It wasn't about anyone.
Danielle Cohn's Mother Exposed
Danielle Cohn is 13. We've been told a million times, it's been proved more than a million times, but somehow it still surprises people when new evidence backing that comes out. Now, Danielle has been exposed by her own father in a lengthy Facebook post. He expressed his struggles with his daughter because of Danielle's mother, Jen.
Stay tuned to more gossip from this week. Your fave might just end up in next week's story!