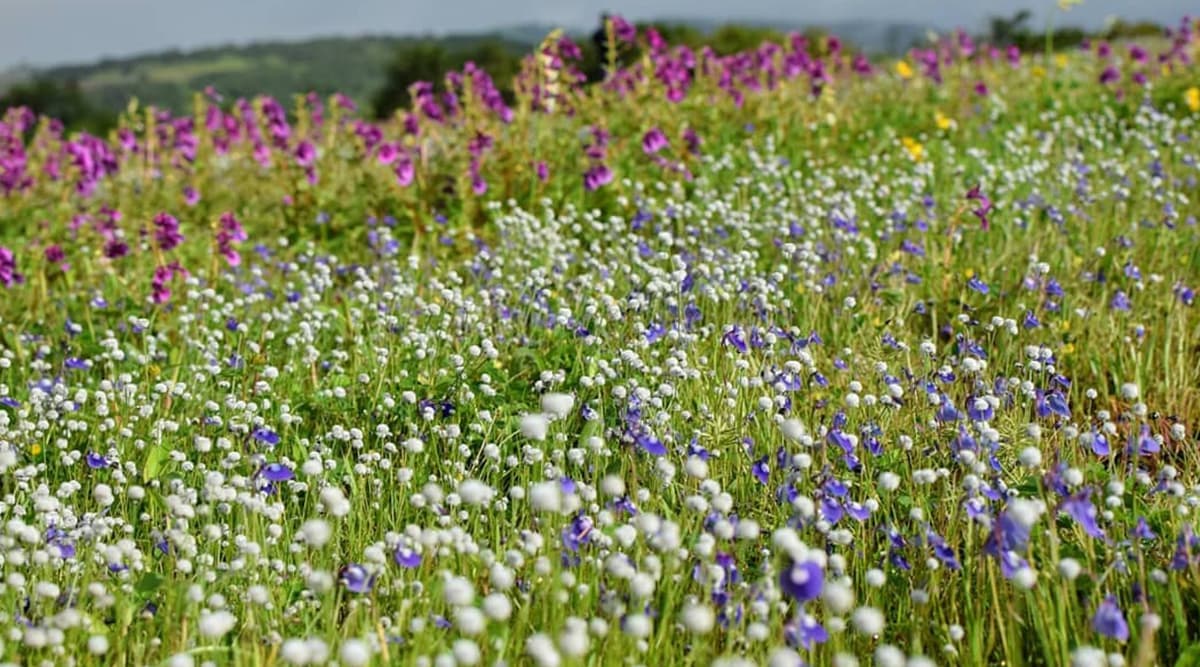 The monsoons in Maharashtra have been very heavy this year. But if you are still among the ones to explore to newer places, then there is a pristine valley of flowers in Maharashtra. The Kaas Plateau or the Kaas Pathar is a beautiful stretch of flowerbeds located 25 kilometres west from Satara city. If you are tired of the typical weekend destinations around Mumbai like Lonavala, Khandala, Alibaug then you can definitely venture on a weekend trip to Kaas Plateau. Travel Tip of the Week: Things You Must Carry For a Hassle-Free Long Road Trip.
Kaas Plateau is an excellent biodiversity hotspot in the state and if you are someone who loves nature then this is the place to be! The field is full of flowers of different colours, laden with different blooms for stretches. It is a booming tourist spot in the state and the months of September to October is a good time to pay a visit. Situated at an altitude of 1200 m the plateau is about 1,000 hectares. Because of the location and its weather temperament, the plateau is thriving with the flower biodiversity. Some of the common flowering plants here are Eriocaulon spp., Utricularia spp., Pogostemon deccanensis, Senecio grahamii, Impatiens lawii and Dipcadi montanum.
The flower blooms start from early August but this year due to the heavy rains, the blooms may be lesser. But in the city life, it is difficult to spot fresh flowerbeds, in Kaas, there are divided regions for a particular type of flowering shrubs. So on one side, you will have a stretch of yellow flowers and pink flowers on the others. The region is surrounded by some thick blanket of forests and with the rainy season, there is bound to be some fog, only enhancing the beauty of the region. Because of the ecological diversity, in the year 2012, it was a part of a UNESCO World Natural Heritage Site.
Check Pics of Kaas Plateau
View this post on Instagram
Blue Blooms
View this post on Instagram
How to Get to Kaas Plateau
From Mumbai, you can either take a long drive directly to Kaas Pathar or go until Pune and then continue towards Satara. On the road connecting Mahabaleshwar and Panchgani, there is a link road towards Kaas. You can also take a bus until Satara and go to Kaas via private car. Because of the growing hotspot of biodiversity, there are several tours which take trips to Kaas Plateau for a day or two.
What Else to See Near Kaas Plateau?
Some of the other places that can be explored near Kaas Pathar are Kaas lake, Thoseghar waterfalls in Satara, Bamnoli village.
This is thus a good spot in Maharashtra where you can enjoy a great weekend trip. But one thing that you have to do is register yourself prior on their website. Due to overtourism, they often limit the number of visitors here.