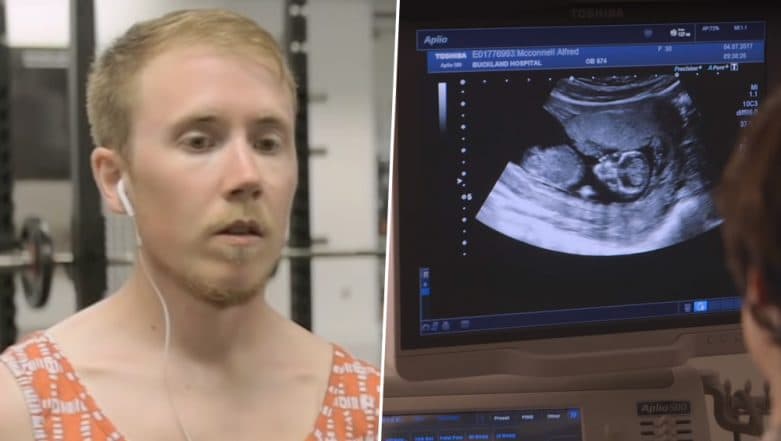 The feeling of motherhood and physically giving birth to a child is unimaginable. For most gay fathers, it is no less than a dream to carry a baby inside them. One father turned the dream into reality. Freddy McConnel is a proud father of his baby son, who chose to get pregnant with his first child using a sperm donor. The 32-year-old is transgender and was born female. He was pregnant even after having transitioned into a man. He had kept his womb, even when he changed into a man because he didn't want to rule out the option of having kids. A Transgender Woman Becomes the First in the World to Breastfeed: Doctors Developed a DIY Hormone Therapy That Helped Her Produce Breastmilk.
McConnel's journey has been showcased beautifully in a BBC documentary, Seahorse: The Dad Who Gave Birth. Freddy began taking testosterone injections when he was 25 and was transitioning from female to male. Usually, hormone injections and supplements are taken to make transgender men develop facial hair like a man. People on these pills and injection also have muscles and a deeper voice. Freddy also underwent surgery to reshape his chest but chose not to have a hysterectomy.
Watch The Documentary Here:
Freddy's journey with a baby bump wasn't a very easy one. He wasn't even recognised as a pregnant transgender man. Most people simply thought he had a "beer belly". Moreover, as his pregnancy made the headlines, he was targeted by cruel trolls. Some of them even gave him death threats. Many also dismissed his pregnancy saying that "there's no such thing as a pregnant man". "As a trans man to carry your own child is a scary, daunting prospect. You just worry for your child that you want them to be happy," said Freddy in the BBC documentary.