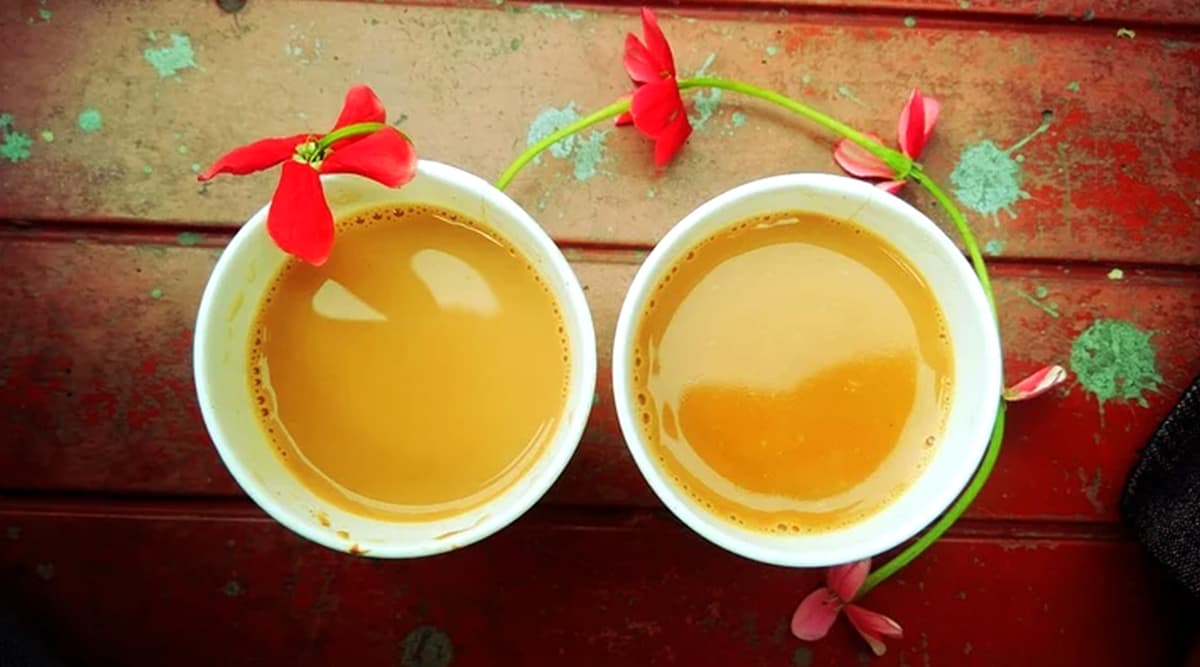 Chai and winters have an age-old love affair that is best understood by our desi heart. A warm cup of joy, chai is an emotion that means way more to us, Indians than just a hot beverage. Since winter is here, you can relish a cup or two of chai in a day, guilt-free. Tea, specially made in the common Indian way, with milk and sugar, has both health benefits and its fair share of adverse effect. This type of tea can cause acidity and the continuous consumption of dairy may not work well with your body. However, if you are all set to beat winters with chai by your side, you might want to follow little tricks to make your already comforting cup of happiness, healthier and better on your taste buds, so you go all "Aaaaaah", in the first sip itself. Turmeric and Pepper: Why You Should Combine These Two Powerful Spices In Your Cooking. 
A simple addition of healthy Indian spices and herbs can make your cup of chai a nutritious concoction while enhancing its taste as well. It has been a common practice amongst the Indians to add spices aka masala to chai. There are special masalas available for chai in the market that you can buy for tea, but it is always a great idea to buy whole spices and make your own mix! Check out a list of things you can add to your chai to make it more nutrient-rich and tasty:
Ginger or Adrak
The health benefits of ginger aren't unknown. Apart from having antiviral and antibacterial properties, the herb works amazingly well for weight loss as well. Ginger makes the best winter herb because it helps keep flu, general cold and cough at bay. Not only does it ease congestion in the chest but helps the excessive mucus to dry and opens your sinuses. Ginger tea or adrak wali chai also aids digestion, nausea, pain and inflammation.
Cardamom or Elaichi
Elaichi or cardamom gives an amazing kick when added to chai. Rich in antioxidants and antibiotic properties, this little spice has immense health benefits that also improves digestive health. Cardamom is also an effective digestive stimulant and diuretic, which helps metabolism and burns body fat so a big yes to weight loss there!
Cinnamon or Dalchini
Cinnamon, also known as Dalchini is one of the best spices to help lose weight and cinnamon tea is also one of tastiest way to sip on this spice. Perfect for diabetics, it doesn't only control blood sugar levels but also improves metabolism. Especially, for people who want to lose weight despite having Type 2 diabetes and heart problems must consume cinnamon tea.
Cloves or Laung
One of the richest sources of phenolic compounds like eugenol, eugenol acetate and gallic acid, adding cloves to tea makes the beverage twice as healthier. Cloves are known for their therapeutic benefits as well as cosmetic uses, so add laung to your tea and reap its benefits.
You can also mix all the above spices and create a chai masala for easier use. All you have to do is clean the spices and then grind it into powder. This can make it easy to use and store.