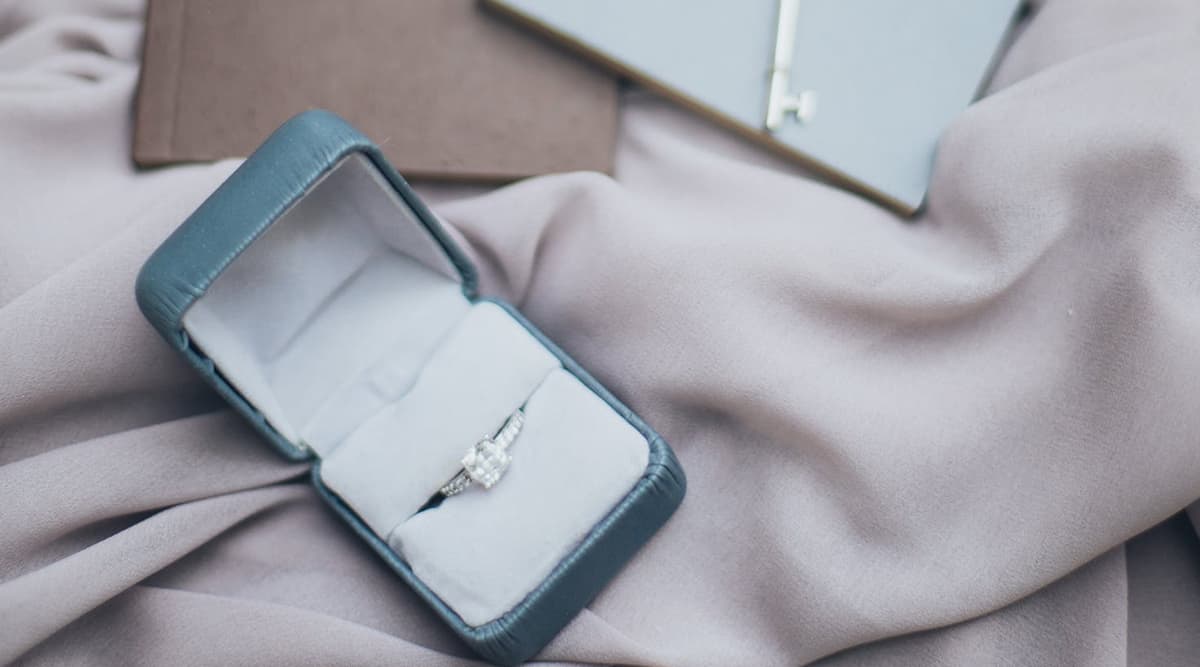 Breakups can be painful and moving on from a bad relationship is a real task. One of the common steps towards moving on is getting rid of the things your ex gave you. A bride-to-be broke off with her partner within two weeks of her engagement and is looking to sell-off the ring. While that doesn't seem too unusual, the woman's caption for her Facebook post selling the ring is going viral. In her cheeky caption, she wrote, "hope it sells quicker than it lasted in bed." Mic drop! The caption has got everyone talking about it and her post has been going viral. Woman's Engagement Ring Mocked For Being Too Tiny! 4 Times Brides-to-be Were 'Ring Shamed' Online.
The 25-year-old Abbey Oxley split from her fiance about a week ago and is now looking to make some money by selling her engagement ring for £200 on Facebook. Her bitter experience with the guy is quite clear from her choice of words in the advert: "Had it on about 2 weeks. He's a d***head wasn't worth the oxygen hope it sells quicker than he lasted in bed..." her post reads. Well, the words have made people laugh and also got some bidders for the ring. Bride-to-Be Reveals Her Fiancé Sold Their House to Afford 'Purple Diamond' Engagement Ring, Netizens Troll Her.
Check Woman's Post of Selling Her Engagement Ring: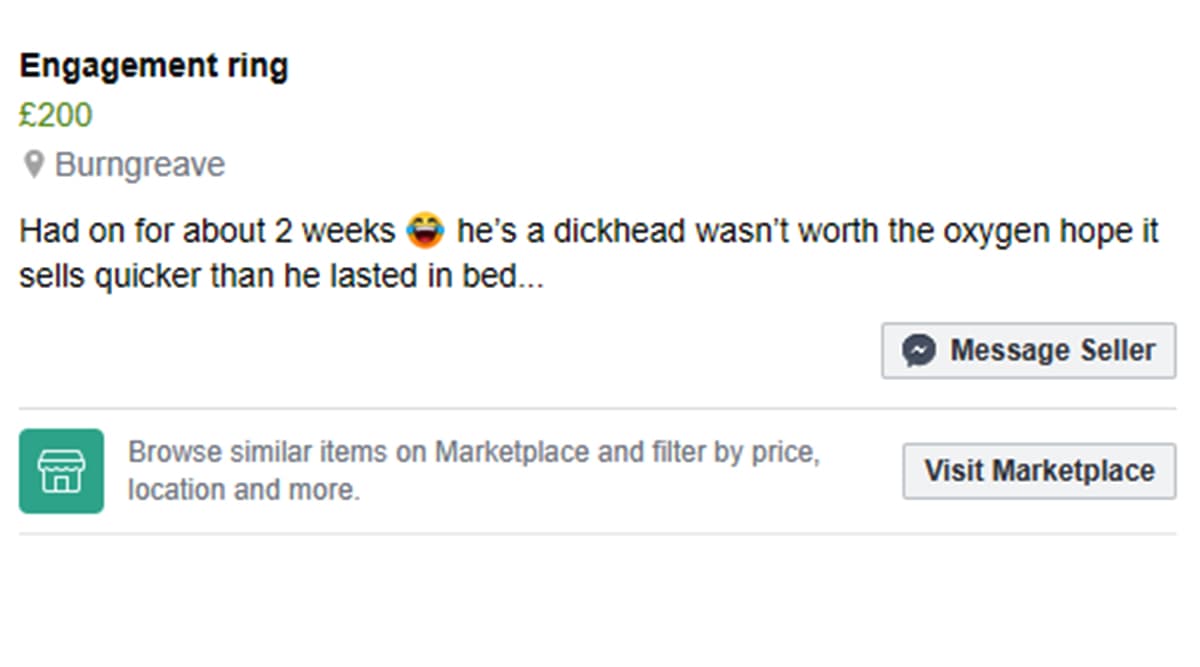 The pair was together for a year and a half but they were engaged for barely six months. The couple was looking at the wedding venues too but things fizzled out. Talking about the separation she told, The Sun, "We'd been having an argument and the relationship was rocky anyway and I just thought 'I've had enough' so I posted the ad." She added that the minute she posted the ad, people started bidding. She also said that she hopes there are serious offers because she is in need of money. Meanwhile, her fiance also saw the post and told her he did not like the personal comment. But Oxley doesn't really have much to care it seems. She called this end of a relationship as more of a relief. Social media has seen enough examples of engagement ring shaming but this ad to sell a ring is going viral.