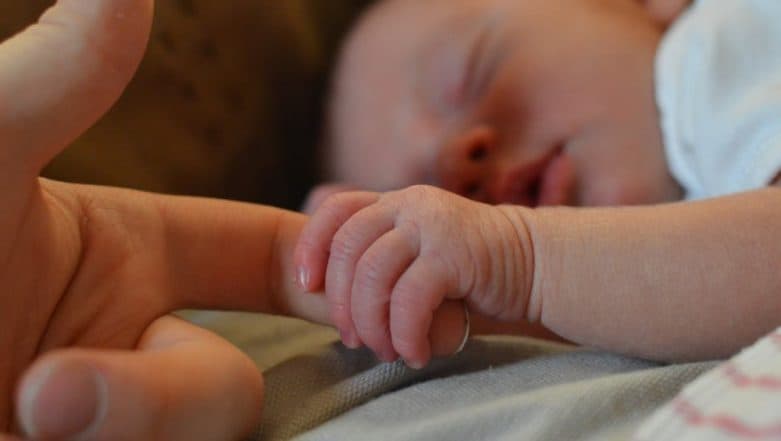 Alexis Brett, from Scottish Highlands who is famous for being the first to have ten sons in a row, finally welcomed her baby girl, Cameron along with partner David. The family's happiness is on cloud nine with the newborn, resting in her mother's arm, peacefully. Cameron's brothers are much more delighted and maintain a decorum in the house so that their baby sister is not disturbed. Mother Alexis also reported that the elder brothers are desperately in love with her and responsibly takes care of the baby. She couldn't ask for more. The large family is everywhere on the headlines now, with people congratulating the couple, welcoming the little angel. 'Infiniti' Baby Born in a Car Is Receiving All the Love From the Internet for Her Dramatic Entry in the Family! 
To those who are wondering, Alexis and her partner never really planned to have these many children. But since they are a parent to eleven now, they are happy about it. The 39-year-old mother, when she discovered that she was pregnant, she reportedly was convinced that her 11th child would also be a boy. Hence she did not ask the sonographer for the gender of the baby. However, both Alexis and her husband Davie were shocked when they found out that they would have their first daughter. These Videos of Babies Not Recognising Their Dads After Shaving Beard are Adorably Cute. 
Explaining her joy, Alexis was quoted by the Mirror as, "We're over the moon. I'd been expecting to hear we were having another boy. But when I found out it was a girl, my face was a picture. I was shocked, but delighted. Now she's here with us, it's a fantastic feeling." Daughter Cameron already has a significant effect on her brothers, who are crazily in love with their baby sister. The 44-year-old father, David said, "They've generally been much better behaved around her, trying to keep quiet in case they wake her up."
View Pic of the Family:
The sons are between the age ranging from two to seventeen year old. The couple insists that Cameron marks the completion of their family now. They do not plan to have the twelfth one in the future, as of now. The father said that the only issue the family faces is to go on a family holiday, which has not happened for years. Alexis is a part-time fitness instructor, while David is a train driver.