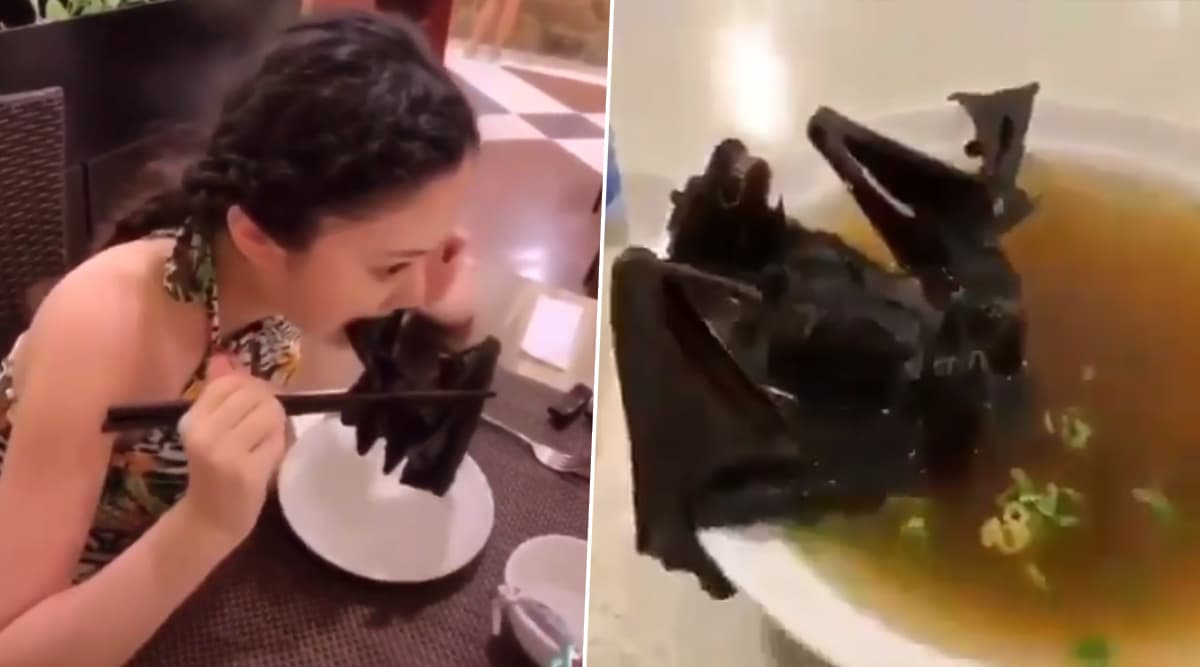 Amidst China's coronavirus infection, that has claimed at least 25 lives and infected hundreds of Chinese citizens with a pneumonia-like illness, a woman video devouring a bat soup is doing rounds on the internet. In the video, you can see a woman trying to consume, a whole bat soup and netizens cannot stop dissing her. The virus has been detected in the Chinese city of Wuhan and the virus was first reported to the World Health Organization on Dec. 31. Chinese scientists have linked the disease to deadly SARS and the Middle East respiratory syndrome. While the World Health Organization (WHO) hasn't yet to declared the virus as a "public health emergency of international concern", there are fears that it Zika or Ebola. Wuhan Pneumonia Outbreak: China Reports First Death From Mystery SARS-Like Disease
However, while bats have been used in traditional Chinese medicine to treat illnesses like cough, malaria and gonorrhoea. The nocturnal animal's faeces have also been known to cure eye diseases. However, amidst the scare of coronavirus that is very poorly understood, this video is infuriating people of China.
Watch Video
A bat(-eating) woman from China... pic.twitter.com/D8JNvClxy4

— Byron Wan (@Byron_Wan) January 23, 2020
Another video that is going viral shows Cantonese-speaking diners preparing to eat soup made with the nocturnal animal:
Avoid foods that God forbids. The Chinese consume all kinds of animals and cause diseases. Take lessons from this and follow our Lord's orders. Our Lord created clean and useful food. Consume these. Avoid dirty and forbidden food. #WuhanCoronavirus pic.twitter.com/5zXjcpkfCC

— דוד אשר (@_DavidAsher) January 23, 2020
What are the symptoms of the mysterious disease? The first cases of the mysterious condition exhibited symptoms like fever, shortness of breath and lung infections. In more severe cases, the infection can cause the acute respiratory syndrome, pneumonia, kidney failure and even death. Researchers at the Chinese Academy of Sciences, the People's Liberation Army and Institut Pasteur of Shanghai came to the conclusion that bats and coronavirus may have a link, as per Daily Mail. In a statement, the team said: "The Wuhan coronavirus" natural host could be bats… but between bats and humans, there may be an unknown intermediate. Currently, Chinese authorities have locked down the Wuhan city that accommodates, 11 million people. Trains, airline, ferry, subway and bus services are suspended.