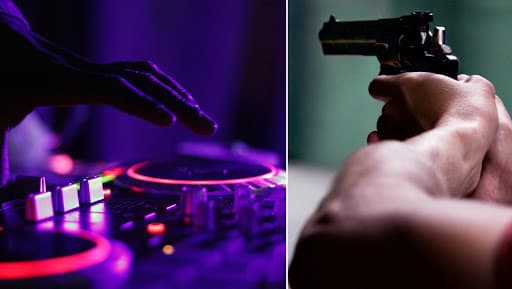 New Delhi, December 4: In a shocking incident, a disc jockey (DJ) shot two men for forcing him to repeat a song 'Tamanche Pe Disco' during an event in the west Delhi's Palam Village on Sunday. Police have arrested DJ Akshay, and his employers – Sanjay Sharma and Ashish Sharma – on Monday.
The incident took place when Shanky Bhardwaj (23) and Tushar Bhardwaj (16) – brothers – on Sunday at around 10:30 pm ordered DJ Akshay to repeat the popular Hindi song. Annoyed with the request, Akshay informed about this to his employers, following which they came and shot the duo, informed the police. Chennai Police Constable Caught Having Sex With Transgender, Transferred After Video Goes Viral
Delhi: Two people were shot at after dispute with a DJ and his associates over playing of songs at a program in Palam village yesterday. Three people including the DJ have been arrested. The two injured admitted to hospital

— ANI (@ANI) December 4, 2018
After the incident, all the three men – DJ Akshay, Sanjay Sharma (29) and Ashish Sharma (23) – fled from the place, but were arrested by the police on Monday. While Shanky Bhardwaj (23) and Tushar Bhardwaj (16) have been admitted to the hospital and the treatment is underway. Deputy Commissioner of Police Devender Arya said, "They were taken to a hospital in Dwarka where they are still undergoing treatment. Their condition is out of danger as per the doctors."