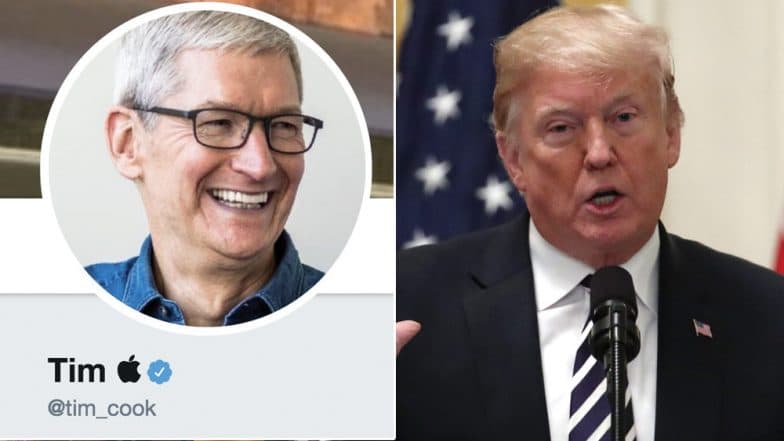 Tim Cook has changed his name on Twitter to Tim 'Apple' after US President Donald Trump absent-mindedly addressed him so at an event. POTUS thanked Apple CEO Tim Cook for his efforts in boosting the American workforce, at American Workforce Policy Advisory Board meeting but called him 'Tim Apple'. Trump told Cook, who was sitting beside him, You've really put a big investment in our country." And adds saying, "We appreciate it very much, Tim Apple."
However, Cook who was sitting beside the President did not seem to have registered the misnomer. But Apple CEO later changed his name from 'Tim Cook' to Tim followed by the logo of Apple, the brand. Seems this is the only response from Tim Cook for Donald Trump address. Donald Trump Sitting Cross-Armed Picture Has Turned Into a New Viral Meme, Check Funny Jokes!
Check out Tim Cook's new Twitter name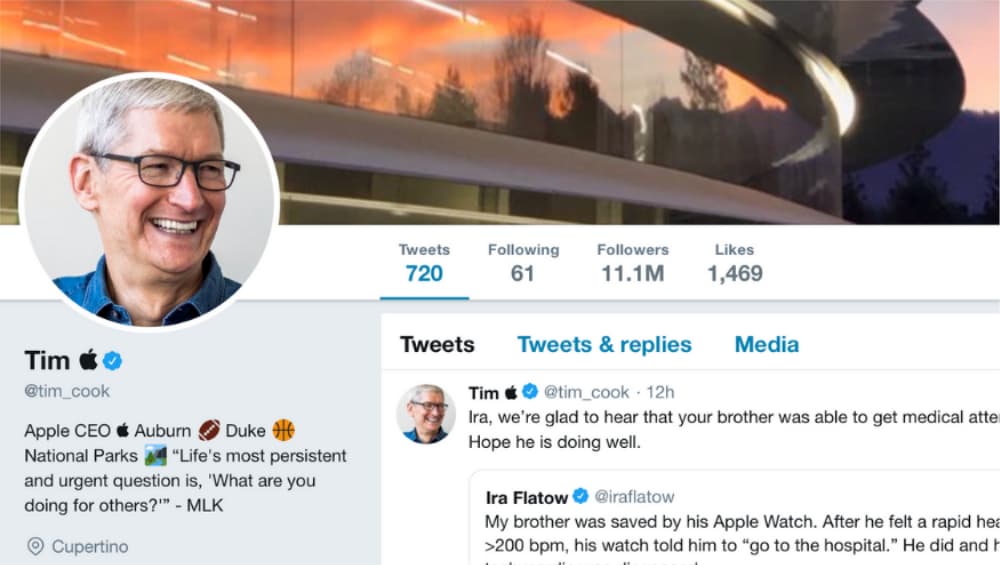 For those who cannot see the Apple logo on their phone or computer, it could because the Apple logo or emoticon isn't classified as Unicode symbol, hence is visible only on Apple devices. Those using iOS-powered iPhones and iPads and the macOS based Mac computing devices can see the Apple logo in Tim's name on Twitter. Those using Android devices or a Windows computer may not be able to see it. Most using Android phones may see a box next to the name.
Watch Donald Trump addressing Tim Cook as Tim Apple:
Dear Tim Apple. Donald Russia is out of his mind pic.twitter.com/pqaRM4OsDj

— Nancie Rost (@NancieRost) March 7, 2019
As Cook changed his last name on Twitter, funny reactions began to pour in. People pointed out how Trump often changes popular people's names. Last year, he had called Lockheed Martin CEO Marillyn Hewson 'Marillyn Lockheed'. Cook has not tweeted or replied to anyone about the incident. We guess this is his final reaction to being called 'Tim Apple'.