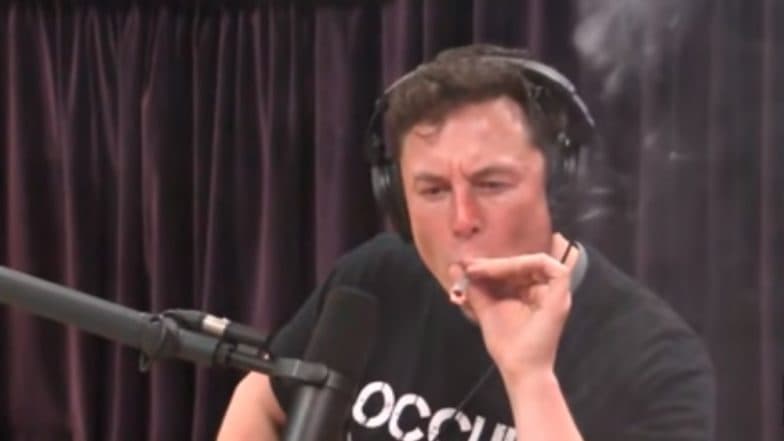 It is known to all that Elon Musk is a frequent Twitter user. The Tesla Motors CEO tweets almost at all hours of the day. With just a few characters, Musk promised to fix South Australia's energy crises, offered help to save the young football players trapped in a cave in Thailand and launched his most significant ideas through the social media platform. And he is never afraid of inviting his followers into the never-ending meme culture. This time, the 47-year-old called out to the internet for its "dankest memes." Can Twitter stay calm? Users replied with thousands of chilliest memes possible, but many of them were meant to roast Musk. Elon Musk and His Girlfriend Grimes' Photo Goes Viral As Social Media Confuse Her to Be His Teenage Daughter. 
The Tesla CEO is also one of the most controversial figures today. After Musk tweeted about taking his company "private", the United States Department of Justice began investigating him and Tesla for misleading their shareholders. And Twitterati pointed just that through their savage memes, also highlighting his love for weed. "Send me your dankest memes!!" reads his tweet, which he followed up with a request, asking users not to send him any of the recent moth memes surfacing on social media. Elon Musk Trolls Warren Buffet on Twitter Saying He is 'Super Super Serious' About Starting a Candy Company. 
"No moths tho."
Not moths tho

— Elon Musk (@elonmusk) October 25, 2018
Within an hour after he posted, Musk's tweet gained astounding 17,000 comments, aiming at him and his controversies. Most of the savage responses involve Elon being high on weed and the Distracted Boyfriend meme.
how's this pic.twitter.com/rJUVIu7NTF

— Klippenstein's monster (@kenklippenstein) October 25, 2018
@elonmusk pic.twitter.com/j3tOrwRN5e

— c0da (@c0da13) October 25, 2018
— Mohan Gutta (@Mohan9999999) October 25, 2018
Musk had to acknowledge the creativities though. The tech mogul responded to the memes in kind, posting a GIF from the first Pokémon movie to describe his latest timeline.
My twitter feed rn pic.twitter.com/48Ay7CxR56

— Elon Musk (@elonmusk) October 25, 2018
The Tesla CEO has often appeared in the news headlines for plenty of controversies. He was also inadvertently drawn into speculations about a cryptocurrency scam. Musk recently claimed that Twitter briefly blocked him after tweeting about bitcoin and the tech firm suspected his account had been hacked. It turned that the account was locked down and not "blocked."