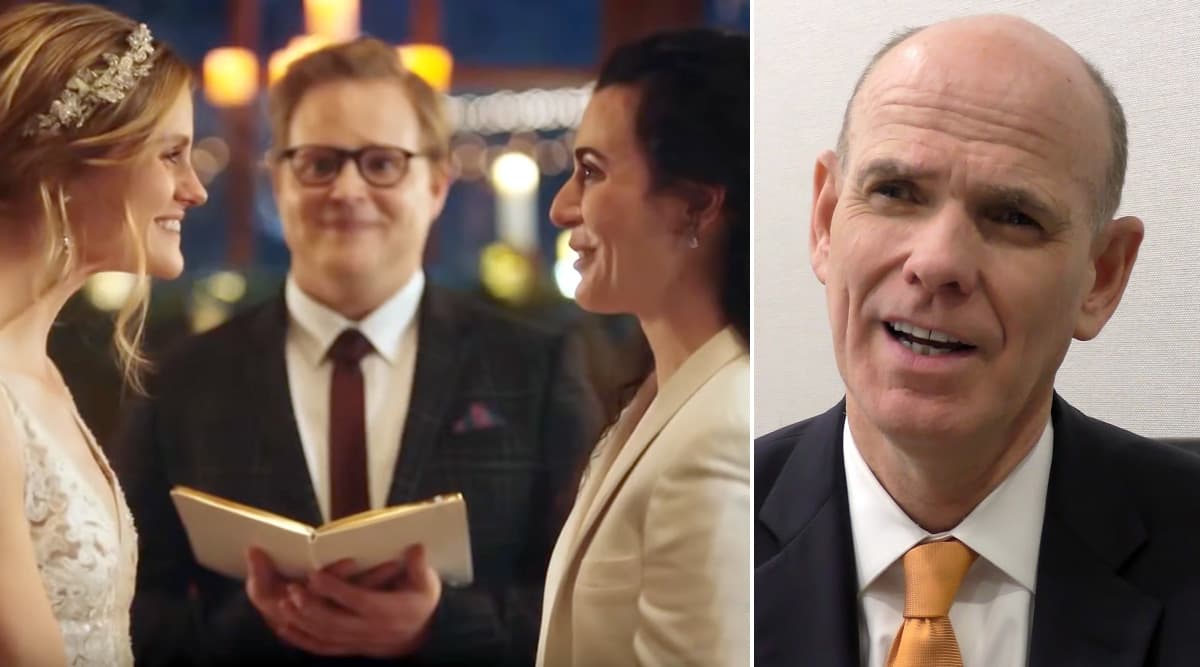 Bill Abbott, Crown Media Family Networks Chief Executive Officer who oversees Hallmark Channel, has stepped down from his role. His exit came after a month of the network being at the centre of backlash over its decision to pull a same-sex wedding advertisement and then reinstated late last year. Hallmark Cards Inc. announced Abbott's resignation with a replacement yet to be announced. The commercial was part of a larger campaign, featuring both same-sex and heterosexual couples. Hallmark reportedly removed the lesbian-themed ads in December, but continued to air others that showed a bride and groom. Peloton's Ad of Husband Gifting Exercise Bike to Wife for Christmas Is Heavily Criticized for Being 'Sexist' and 'Dystopian'.
Following pressure from a conservative group, the Hallmark Channel in December, 2019 removed four commercials that showed brides kissing at the altar. Most of the ads in the series were for the wedding planning website, Zola, featuring the female couple, along with other heterosexual couples. And one only focussed on the lesbian couple. The TV channel eventually apologised for its decision, but had endured several days of negative publicity during the holiday season.
Watch the Commercial Ad Video:
Mike Perry, President and CEO of Hallmark Cards, was quoted saying in an official statement that it was "more important than ever that we find relevant new ways to grow our business." He continued, "I want to thank Bill for his many years of success and contributions to Crown Media and wish him continued success." But Perry did not give a reason for Abbott's exit.
The Hallmark commercials caught the attention of One Million Moms, which calls itself as a group of parents working to stop the "exploitation of children," by entertainment media. The company became the target of online petitions by conservatives. However, the decision to take down the ad was not welcomed. The channel was hit by criticism for pulling the Zola ad, getting called out on social media by celebrities like Ellen DeGeneres and other LGBTQ advocacy groups.