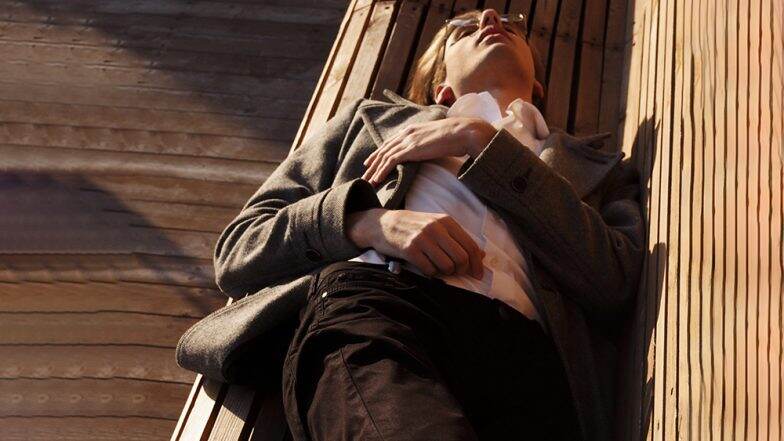 A video by the World Economic Forum has surfaced on the internet claiming that Indians get the best sleep in the world. The study compared the nation with 27 other countries in terms of getting a proper nap daily. India leads in the survey with two-thirds of people saying they get enough sleep, followed by Saudi Arabia, Serbia, China and the United States of America. A section of Twitter is happy with the findings, while others quickly credited unemployment. With thousands of views came in many comments, making funny memes and jokes highlighting that people are majorly jobless, leaving them enough time to take their beauty sleep.
The survey of 27 countries asked how well-rested people feel; five countries came out to have the highest share of individuals who claimed they sleep enough. The forum further states 68 percent of Indians said to have a good nap every night (eight hours at least).
Watch Video:
Sweet dreams.

📕 Read more: https://t.co/D6HDJTj0A2 pic.twitter.com/MH29nP5nes

— World Economic Forum (@wef) August 17, 2019
Twitterati is impressed; however, the meme makes could not control their wit. They immediately pointed out unemployment, which is a significant challenge that the country is facing. Some even commented on previous studies that suggest that Indians are sleep deprived due to work structure and also binge-watching online series. And the reactions are hilarious to ignore.
Check Funny Reactions & Memes:
All thanks to unemployment 😐.

— Ashif Hussain (@Ashif_Hssn) August 17, 2019
Ironic Much?
That's why our economie running like bullet train

— కిన్లే వాటర్ కావాలి (@HPeddineni) August 18, 2019
Well Rested or Good Sleep?
How to define "well rested" or "good sleep"? How to make comparative measures between one responden to another?

— Adit (@aditfaji) August 17, 2019
How About That?
@adiadzz @chai_pakode don't you think, sample size & quality of sample during any survey matters a lot ? Because, till now most of article says, India is a sleep deprived nation but suddenly it becomes best sleep nation 🤔🤔

— Nihar Nayak (@Nayaknihar) August 17, 2019
Last year, a Godrej Interio report stated that more than 93 percent of the Indians are sleep deprived. Earlier to that, Fitbit's research in 2016 also pointed out the lack of sleep among people in India, only managing for six hours of nap every day. Considering all the reports, Twitterati questioning the recent finding of the World Economic Forum is quite reasonable.