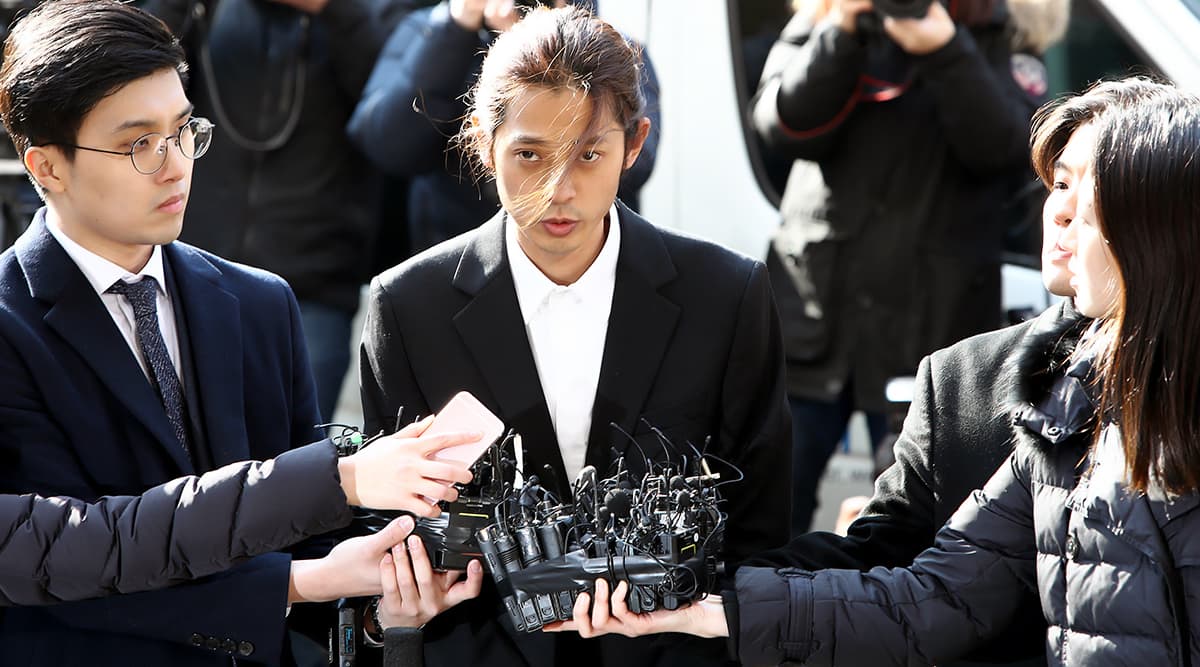 Two K-pop singers Jung Joon-young and Choi Jong-hoon have been sentenced to prison for gang-raping two women. While Jung has been jailed for six years while Choi will be behind the bars for five. Jung Joon-young and Choi Jong-hoon broke in the courtroom on hearing their sentences. They were found guilty of gang-raping two victims on different occasions in 2016. Jung has been convicted for filming himself having sex with two other women with their knowledge. He shared the footage 11 times without their consent. Jung had shared the videos via a chatroom where there were other celebrities. Former BigBang singer Seungri was reportedly among the chatroom members. K-pop Star Goo Hara Aged 28, Found Dead at Her Home in Seoul.
The two will also have to go for 80 hours of sexual violence education. Subsequently, they have also been banned from working with any organisation that involves children and teenagers for five years. As the news went viral on social media, netizens said that their punishment was minimal when compared to the pain and suffering faced by the victims. Sentencing the two men, judge Kang Seong-soo said they considered women as 'objects of sexual pleasure'. K-Pop Star Goo Hara's Death: Why Are Korean Pop Stars Becoming Vulnerable to Suicide?
The verdict said that the men 'took part in gang-rape of victims who were intoxicated and unable to resist. It is hard to fathom the extent of suffering the victims must have gone through.' The incident has resulted in widespread anger with women protesting in Seoul chanting 'My life is not your porn'.
The judge said, "The defendants are well-known celebrities and friends, but the chat they've had showed that they simply considered women as objects of sexual pleasure, and committed crimes that were extremely serious. Strict punishment is inevitable as the damage inflicted has not properly been recovered and the victims demand harsh penalties."
The identities of the victims have been suppressed to protect their privacy. Jung admitted distributing the videos though he claimed that the sex was always consensual. However, Choi said that he did not rape the woman and argued that he has no memory of having sex with the woman. He added that if he had sex with her it was likely to be consensual. The case is one of the high-profile sex scandals involving sex crimes and the other side of the entertainment industry.