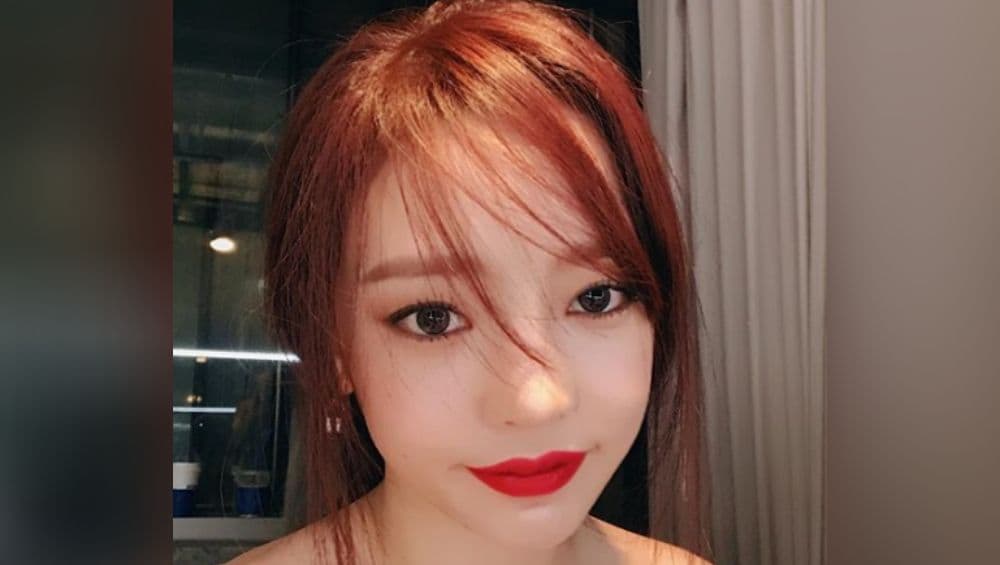 The world woke up to the news of famous Korean pop star Goo Hara's death. The 28-year-old was found dead in the Seoul home on Sunday, November 25, 2019. A former member of the K-pop group Kara, Goo was embroiled in a legal battle, involving her ex-boyfriend who had threatened to release intimate footage of the two. Although the officials haven't declared her official cause of death, Goo was hospitalised in May after she allegedly tried to commit suicide. Her manager had found her unconscious in her house after an attempt at her own life. K-pop Star Goo Hara Aged 28, Found Dead at Her Home in Seoul.
Her death comes a month after another K-pop star from the band f(x) Sulli's suicide. The two were reportedly very thick, and Goo had put up a tearful tribute to her friend shortly after Sulli's death, bidding her a final goodbye.
The suicides – especially that of Sulli and Goo – have started a debate on what goes behind the glitz and glamour of Korean pop. Sulli had experienced mental health issues and had complained of being bullied online. Goo too had been subjected to abuse online, after she was dragged into a revenge porn controversy by her ex. K-Pop Star Goo Hara Found Dead, Twitterati Mourns Death of South Korean Singer and Her Late Best Friend Sulli (Check Tweets).
Signs of Goo's deteriorating mental were evident in her Instagram stories. "…it feels as if I am starting to break into pieces inside," she once expressed.
Goo's Last Instagram Post
View this post on Instagram
Before Sulli and Goo, there was Kim Jong-hyun, whose sudden death in 2017 shook the K-pop industry. The 27-year-old had committed suicide after stating in his suicide note that he was suffering from depression and struggling with fame.
Despite global fame, fortune and frenzied adoration of fans, K-pop stars often fall prey to the dark side of the industry.
The glitz and glamour of the K-pop industry often obscure its dark underbelly. There's a tremendous amount of pressure exerted on the shoulders of its stars, who are often too young to deal with it. Here are some of the dark truths of working in the K-pop.
Kim Jong-hyun
View this post on Instagram
Stress
Making it in the world of K-pop is no easy feat. Sleep is scarce, but the work hours are crazy. After working for 20 hours at a stretch, these stars barely get a chance for a decent shut-eye.
At a very young age, these stars are subjected to a tremendous amount of stress, which may or may not translate to success. The struggle doesn't end even after making it big in the industry. The stars have to maintain their carefully-created public images, while keeping their private lives at wraps.
Sulli
View this post on Instagram
Unrealistic Beauty Standards
It's no secret that South Korea is the cosmetic surgery capital of the world. According to The Atlantic, one in five women in the country goes under the knife for cosmetic reasons. K-pop stars, who are idolised for their talent, also have to adhere to unrealistic beauty standards to maintain their fandom. They are expected to be flawless as far as looks are concerned.
Korean beauty standards demand fair skin, perfect bone structure, youthful face and rail-thin figure. K-pop stars often get surgeries to "correct" their monolids, undergo procedures to lighten their skin and even get their face sculpted. Who Was Sulli? 5 Things to Know About The f(x) and K-Pop Singer Who Died at 25.
Casting Couch
K-pop too has a casting couch. Given the competitiveness prevailing in the industry, it's not uncommon for budding stars to get propositioned in exchange for sponsorship. Frequently, young starlets are forced to sleep with influential executives in the music industry to get ahead in the business.
Sexual exploitation is quite common too. In 2019, the #MeToo wave the South Korean music industry. Singer-songwriter Jung Joon-young admitted to filming his sexual encounters with many women.
Another singer Kim So-hee revealed she was proposed marriage by an influential man. She was put in a difficult spot because rejecting him would end her chances of making it in the industry.
Slave Contracts
Many K-pop stars are done in by the "slave contracts" they sign with the entertainment companies. These contracts are drawn in such a way that the stars often have to do the company's bidding in exchange for fame.
Some K-pop stars sign a seven to fifteen-year contract, which prevents them from making any real money. Many are pushed into abject penury, often finding themselves at dire straits financially.
Crazed Fandom and Online Bullying
K-pop stars enjoy the adulation of millions of fans around the world. But the admiration aside, the stars also have to face the wrath of their followers if they shatter the illusion of their perfectly-crafted image. Sulli dared to defy the desirable-yet-virginal image crafted by the entertainment agencies by openly posting pictures with her boyfriend. She was subjected to intense trolling and abuse online by fans who shamed her.
They also struggle to lead a private life but instead have their personal lives splayed open to media and fan scrutiny. Security threats are aplenty with fans breaking into the stars' homes, tapping their phones and bugging their rooms.
Anti-fans or haters of K-pop stars also take it to the next level by openly threatening to harm them. And they aren't empty threats. One star was given a poisoned drink, and another was sent an envelope with razor blades.
The recent suicides bear testimony to the fact that K-pop stars' lives are nothing to be envied. With crazy work hours and demands of the unforgiving industry, it's time for the world to wake up and acknowledge the problems of the K-pop stars.