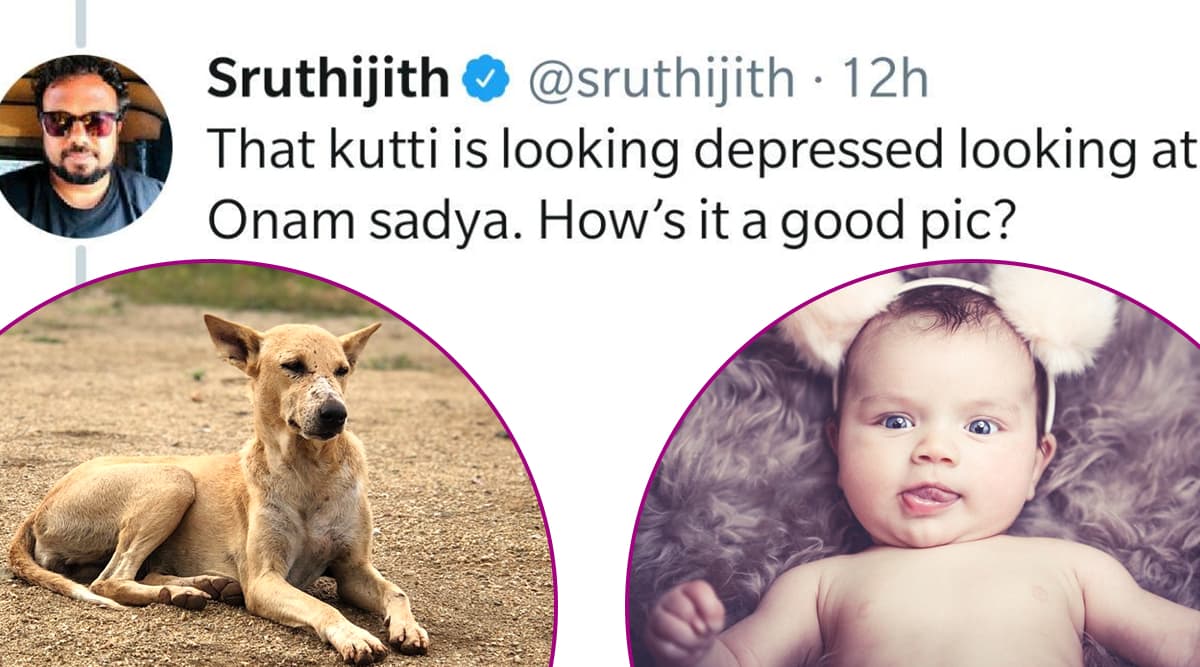 Mumbai, September 19: Who would have thought that the use of the word "kutti" could trigger a debate on the One Nation, One Language policy and provide a solid reason for not having one in India? Well, a funny Twitter thread did just that (with no harm) and proved that India is a land of not only many languages but also many types of humour. A Twitter user used the Malayalam word "kutti" to refer to a girl in a picture who was looking forlorn having her Onam meal. However, one of the Twitter users thought he was referring to her as "kutti" or the Hindi word for "bitch." She objected on the language used, only to be schooled that the word kutti means a girl or baby in Malayalam. Rajinikanth Retorts Amit Shah on 'One Nation, One Language' Push, Says 'Hindi or Any Language Shouldn't Be Imposed'.
The hilarious Twitter thread soon turned into a case study as to why India should and shouldn't have the One Nation, One Language policy. Looking at the thread, one user even commented, "One Nation, One Language, Many Problems". Kamal Haasan Reacts To Amit Shah's Hindi Language Remark, Says 'No Shah, Sultan Can Break Promise'.
The Tweet That Started it All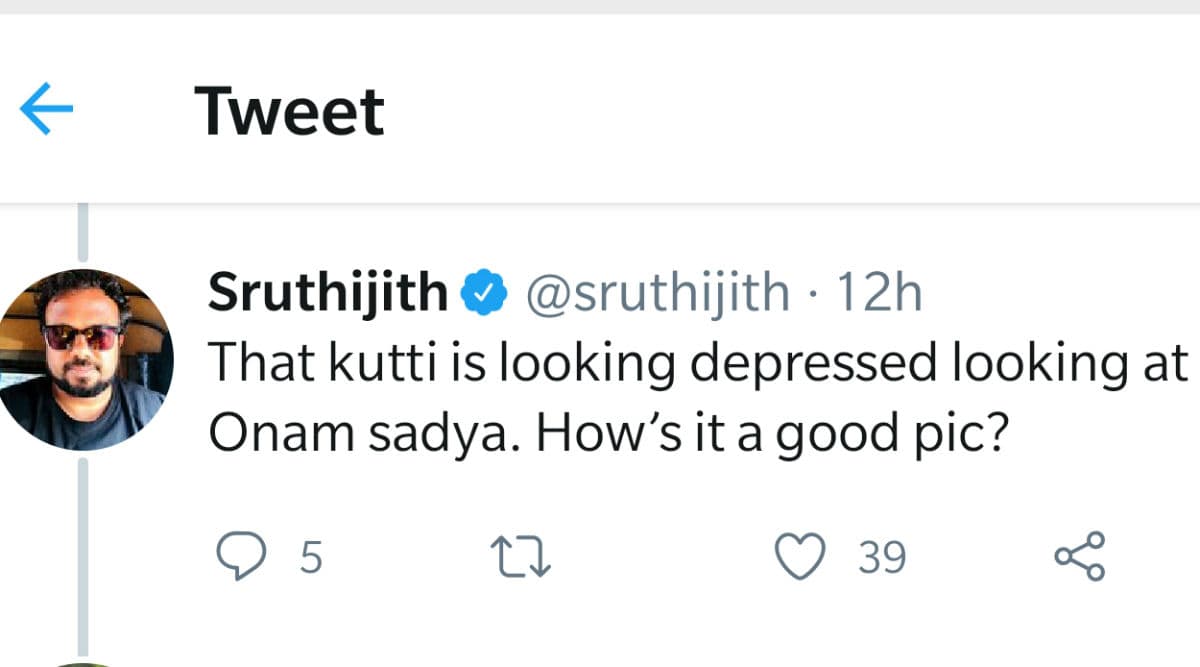 What Kutti  Means in Malayalam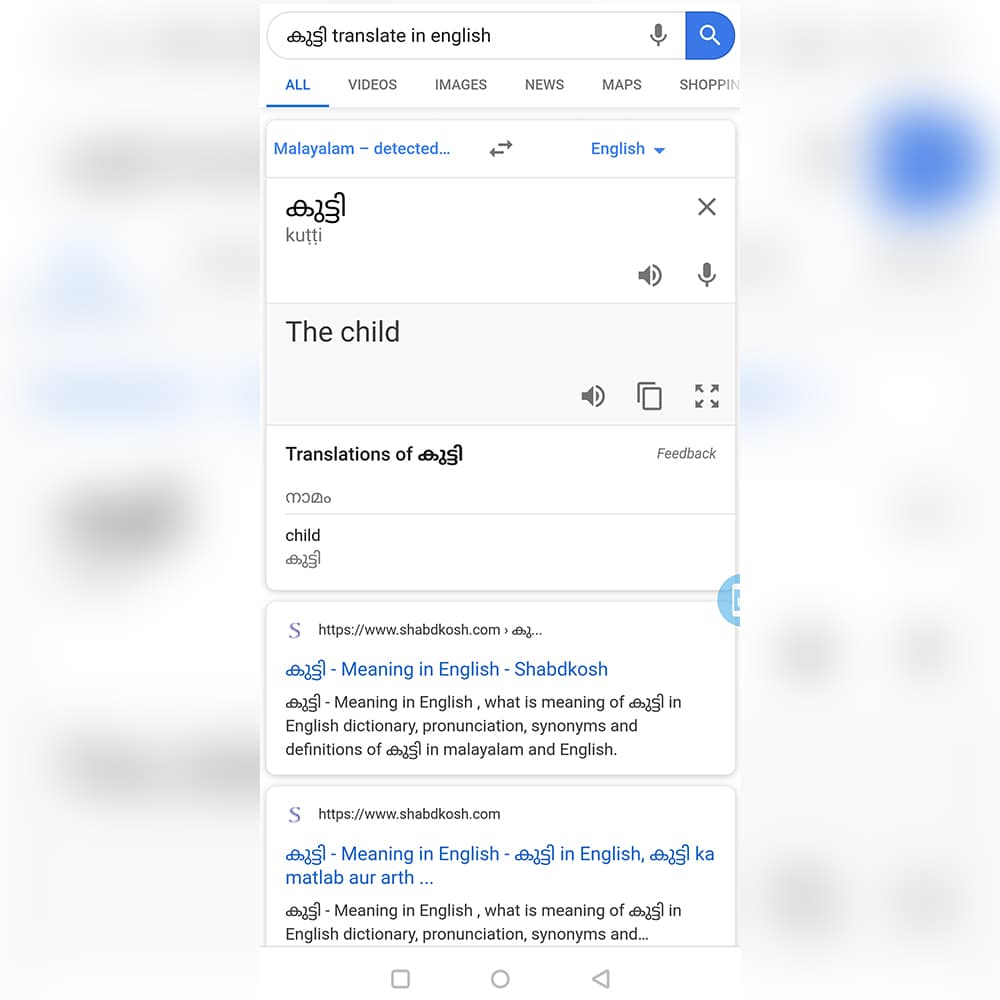 Someone took offence to the tweet and replied to the same threat, asking why would the OP call the woman a swear word so gratuitously. A hilarious thread was thus born.
Here's the Tweet:
What made you call a girl (probably unknown to you) "kutti"? That is all you had in defence of a non living thing like a phone?

— Kakoli Biswas (@kakolibiswas) September 18, 2019
Mind Your तs and टs
Kutti with a ट not त

— Heretic 🇮🇳 (@iDarkastic) September 18, 2019
One Kutty Issue Indeed
One Kutti issue has blown up!!!

— Vignesh (@vmvignesh) September 18, 2019
'Chumma' Means 'Simply' In Tamil
When I first came to Delhi, used to get in trouble for using the Tamil word, 'chumma', in conversations...

— Priscilla Jebaraj (@prisjebaraj) September 18, 2019
WORD!
Basically "the perils of saying anything on Twitter"

— Rohit TK (@Teekkayy) September 18, 2019
Howlarious!
We have a restaurant here it is called Bapu ki Kutiya (कुटिया) but when you read in english 😆😂😂

— BaBu 🇮🇳 (@BabuSaheb90) September 18, 2019
And what came next was nothing short of hilarious. Apart from causing a comedy of errors, tweeples also managed to link it to the One Nation, One Language policy. Here are some hilarious tweets.
One Nation, Many Problems
@Vinay_Shenvi One Nation,One Language, Many Problems

— Sagar Sawant 🕶️ (@ImSagarSawant) September 18, 2019
Indeed
Lol one nation one language 😄

— Maggie (@meghu) September 18, 2019
You Can Say That Again
Haha... this theory of one language is bakwaas in the first place....

— Vinay Shenvi (@Vinay_Shenvi) September 18, 2019
It's difficult to say if the tweet was a deliberate attempt to encourage a debate on the "One Language" issue, but it definitely managed to catch the attention of Twitter users. Besides, it also highlighted the linguistic diversity enjoyed in India.
On Tuesday, Union Home Minister Amit Shah said at an event that Hindi can be a unifying language in India. Shah's comment was taken by many as Centre's plan to impose Hindi on the non-Hindi states and soon triggered a backlash on Twitter.
Actor turned Politician Rajnikanth too issued a statement and said, "Hindi language should not be imposed. Not just Tamil Nadu, none of the southern states will accept Hindi imposition." Talking to the reporters he said, "Not just Hindi, no language should be imposed on the country." Kamal Haasan too released a video and opposed the idea of Hindi imposition.
However, Amit Shah was quoted by news agency ANI clarifying his remark saying, "I never asked for imposing Hindi over other regional languages and had only requested for learning Hindi as the second language after one's mother tongue. I myself come from a non-Hindi state of Gujarat. If some people want to do politics, it's their choice."