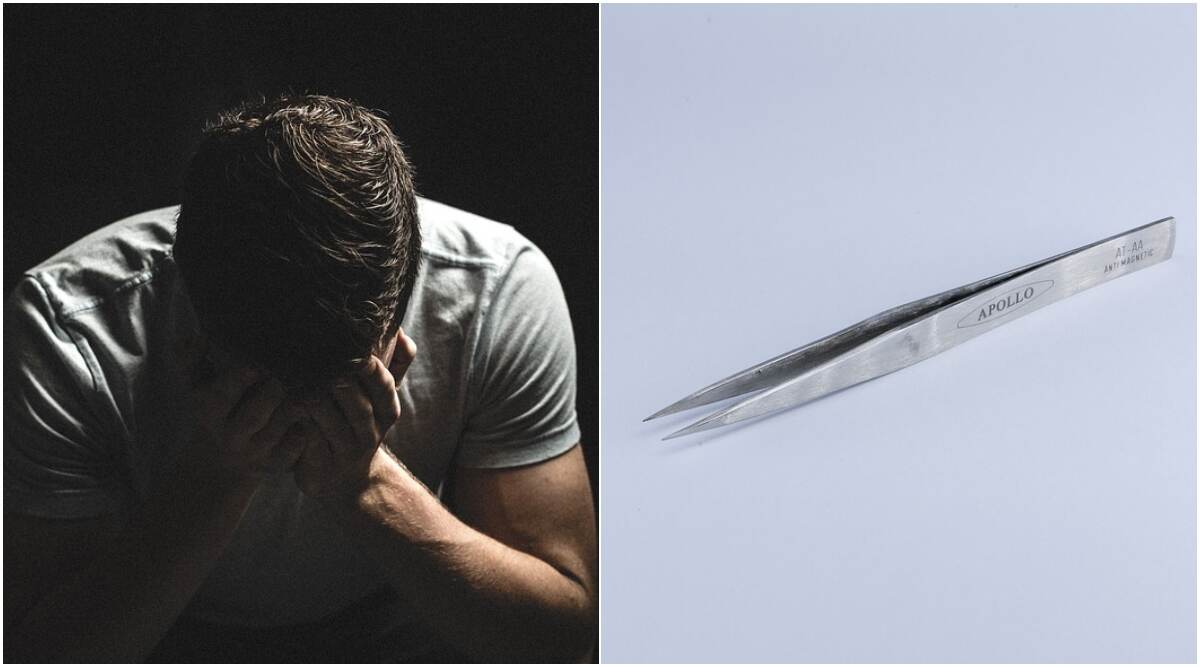 In a shocking case of a bizarre sexual fantasy gone wrong, a 22-year-old man inserted a three-inch tweezer in his urethra and it stayed stuck inside for four years! The unidentified man visited a clinic in Saudi Arabia to get the object extracted out of his body. The doctors were able to remove the tweezers successfully but it was a challenge to keep the tweezers shut while removing them.
As per reports in The Daily Mail, the doctors said that the man had a history of "inserting a metal foreign body into his urethra four years ago." It's unclear why he inserted a metal tweezer in his bodily orifice but it is likely to be for sexual gratification. The tweezer was lodged at least seven centimetres up from the end of the penis! The keeping the sharp open ends closed to prevent more injuries was the main challenge of removing the tweezer. Any wrong move could have severely hurt and damaged the urethra. The doctors were able to squeeze it shut by applying pressure on both sides of his penis and removing them out safely. Weird Sexual Fantasies! Man Hospitalised After Wife Inserted Air-Freshener Can in His Bottom During Sex!
What is surprising, however, is the man did not experience any pain. The X-ray revealed that the tweezers were embedded in the bulbous urethra at the top. The doctors used forceps to pull them out with care. The case was reported in Urology Case Reports. It also mentioned that the patient was asked to undergo a psychiatric evaluation, which he refused.
Here's A Pic of The Tweezers: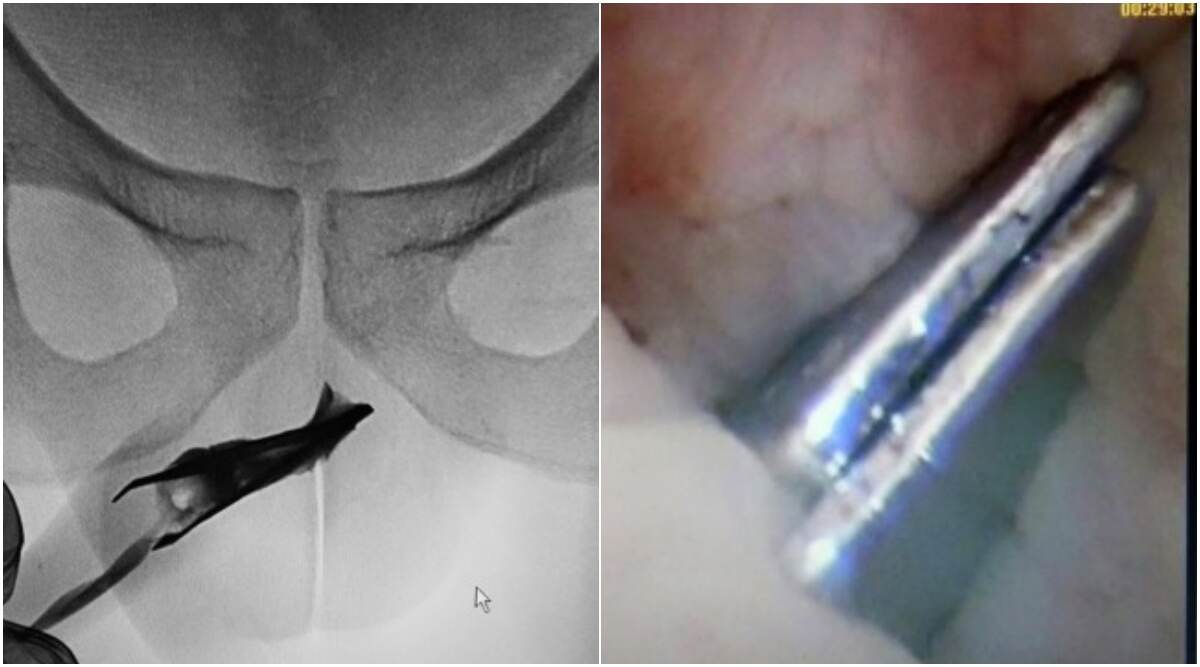 The fetish of putting sharp unknown objects into the body for sexual gratification is known as sounding. In a previous case, a little boy had inserted a needle into his penis. He was unable to pee for three days while the object was lodged inside him. It was a 3.5-inch needle which ended up almost two inches ( five centimetres) inside the urethra.