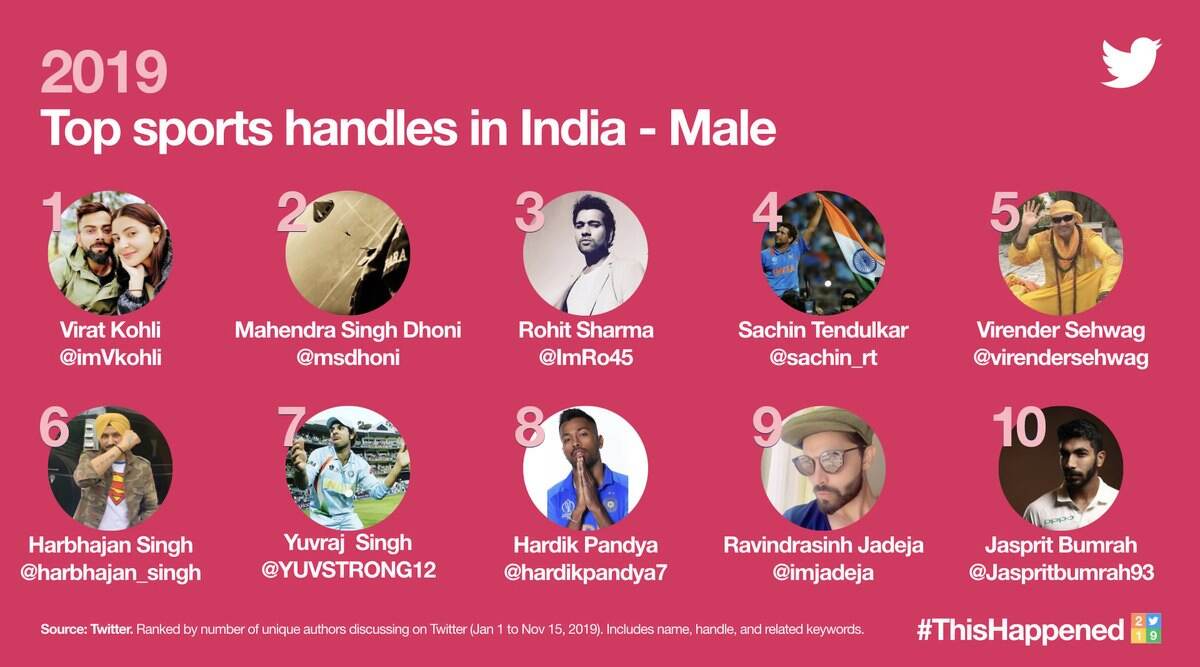 Twitter India has released the list of top 10 Indian sportsmen who have the most tweeted about handles in 2019. Cricket is unarguably the most celebrated sport in India and hence all the players in this are cricketers. Unsurprisingly, Virat Kohli, who is the highest international run-scorer in 2019, is leading the charts in this list too. He is followed by MS Dhoni, who has taken a long sabbatical from cricket after the 2019 World Cup and his retirement rumours have always been the talk of the town.
Cricket is unarguably the most and hence, the cricketers have a huge fan following. Amidst their performances on-field, fans also follow their favourite players on social media websites like Twitter and also talk about them. Many top players like Virat Kohli, MS Dhoni and Rohit Sharma have a big list of followers. Most Tweeted Handles in Entertainment 2019 Female: Sonakshi Sinha, Anushka Sharma, Lata Mangeshkar.
Social media gives you the liberty to share your thought about a particular player by posting a status. In fact, Twitterati often goes frenzy during most of India's matches. As a result, all of India's top-10 searched sportsman this year are cricketers. Rohit Sharma has also been in a rich vein of form this year and is third in the list. Sachin Tendulkar and Virender Sehwag also break into the top-five despite bidding adieu to international cricket a long time ago.
See Full List!!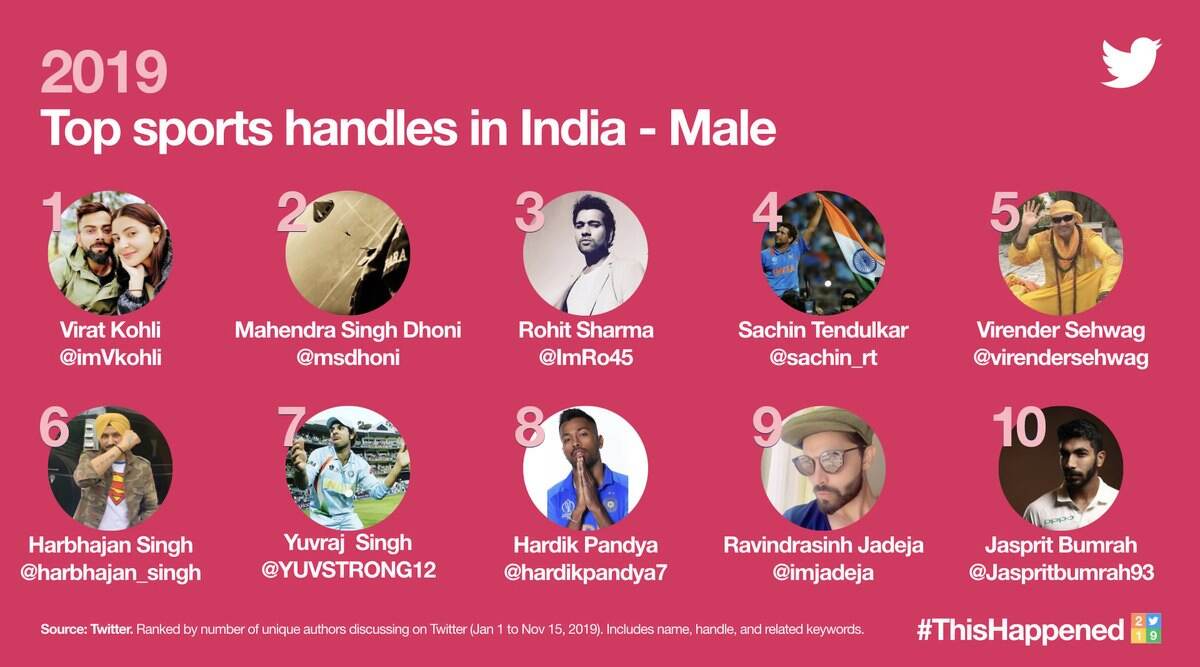 Harbhajan Singh and Yuvraj Singh took the sixth and seventh spot respectively as they have also been in the news due to their bold statements. Hardik Pandya, Ravindra Jadeja and Jasprit Bumrah was an integral part of India's squad during the 2019 World Cup and took the eighth, ninth and tenth position respectively. These stars were also quite active on social media this year and hence grabbed the maximum of attention.