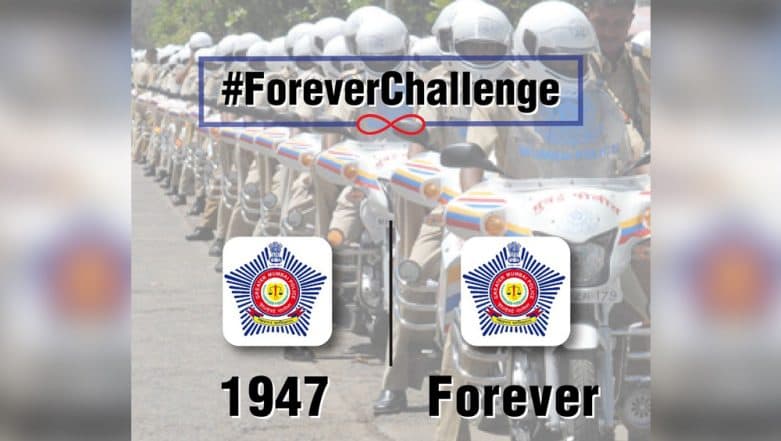 Since joining Twitter, Mumbai Police has been steadily winning netizens heart with its witty 140-character wordplay. Every time, some hashtags or memes go viral, their account comes with the sharpest and most realistic satire back and how. The past few days, people have been too busy sharing their decade-old photographs and now with #10YearChallenge. The viral trend as the name suggests, require participants to contrast a recent picture of themselves collaging with one from ten years ago. How can the Mumbai Police Twitter account stay calm while the whole world is reminiscing their past life? #10YearChallenge is Trending on Social Media: Funny Memes and Jokes Show How World Has Changed in a Decade. 
In a tweet shared this morning, the Twitter account took the 10 Year Challenge, giving it their unique twist. Working day and night, protecting the city, the official page assured Mumbaikars that no matter what, their commitment would never change. Be it 10, 20 or 40 years, they were, are and will always be guarding us, and they called it the #ForeverChallenge. Caitlyn Jenner is Declared as the Winner of The #10YearChallenge by the Internet, View Pics of Her Amazing Transition. 
Here's What Mumbai Police Tweeted Sharing A Their Logo, Unchanged Since 1947
Not 10 nor 20 or 40 years. Mumbaikars, nothing changes our commitment towards you!#ForeverChallenge #10YearsChallenge pic.twitter.com/SSGoioS7Df

— Mumbai Police (@MumbaiPolice) January 17, 2019
The moment, it has been shared online, the tweet has collected hundreds of lines and comments. People just cannot control their emotions and respect towards our heroes. Mumbai Police has always been on point with their social media game, driving some really hard-hitting messages with all that is trending. And the #ForeverChallenge is just a reminder to us how honest and bravest they have been since ages.