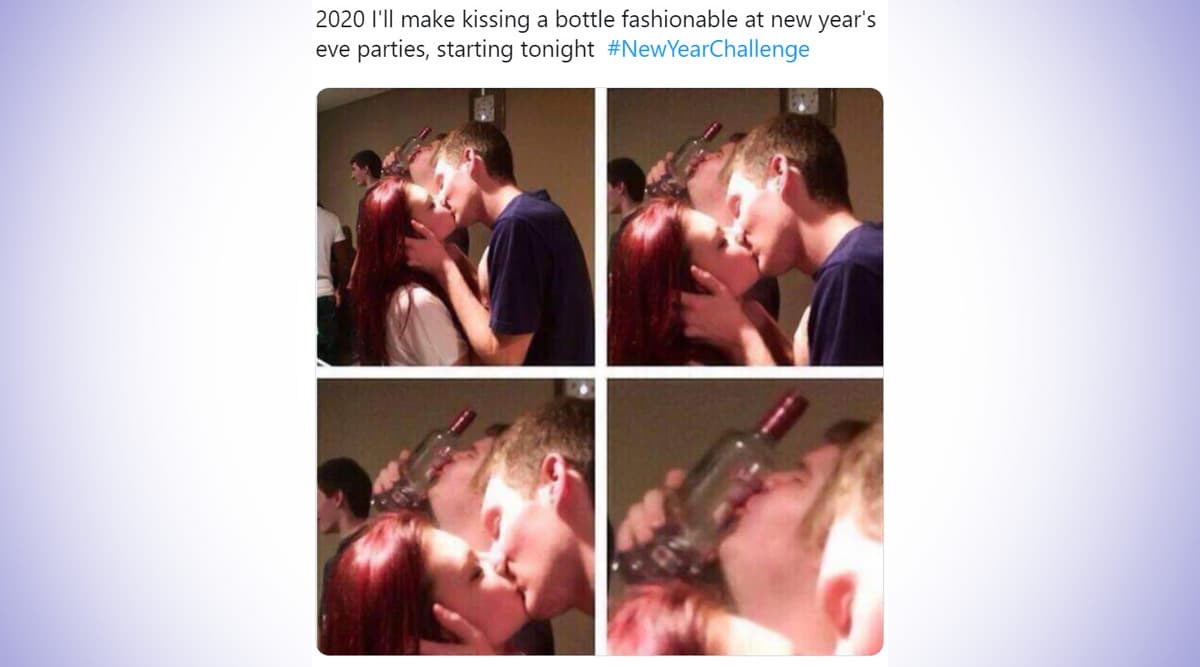 Social media is completely in the new year mood and new year challenges have taken over Twitter. People are sharing funny resolutions and challenges they plan to take in 2020. Some of the challenges have been turned into memes and are just hilarious. For people who are planning to make resolutions such as hitting the gym, saving money, drinking less and eating right, BUT are clearly not going to keep up with, this challenge is for you. While some of them are sharing what they wish to take as a challenge in their life, some are simply making hilarious memes and jokes online.
Some people make resolutions that really get out of hand. You know you are never going to achieve any of them. Why not make resolutions or take challenges that are more realistic? Well, it is Twitter and trust the social media site to make the best memes and jokes about the new year resolutions. Check out the funniest New Year 2020 challenge memes and jokes:
LOL
Possibly the biggest discovery of 2019.

Listen before you enter into the #NewYear#NewYearChallenge #lastdayof2019 pic.twitter.com/zGezzBF7Kc

— Jayson Rogue (@jaysonrogue) December 31, 2019
ROFL
2020 I'll make kissing a bottle fashionable at new year's eve parties, starting tonight #NewYearChallenge pic.twitter.com/OTkElPnIf9

— Debt Collector (@Mosia_Motobatsi) December 31, 2019
Damn!
#NewYearChallenge me am my friends entering 2020🥳🥳🥳 pic.twitter.com/xRGcgSD9zs

— Samuel M Valentinal (@msamuelval) December 31, 2019
WHY?
So let set our New Year resolution,

AGAIN??? pic.twitter.com/zaNwp1n95q

— Mayur Goakar 🇮🇳 (@Mayur86891939) December 31, 2019
Relatable
This is literally how my 2019 was. I hope that my #NewYearChallenge would make 2020 easier... pic.twitter.com/kctghX2rNw

— Mayor_of_Jos🇳🇬🇱🇷 (@sabarka_dango) December 31, 2019
LMAO
My plans for #NewYearsEve So I'd better say Happy New Year to you now as I'll likely be asleep at the key moment 😻🕛🎈🎉 #NewYearChallenge 💤 💤 #CatsOfTwitter pic.twitter.com/60jGOtGr5A

— Willow Cat 🐾 (@Willow_Fens) December 31, 2019
Aren't these just hilarious? People sharing New Year's Eve 2019 wishes and greetings through WhatsApp messages, Facebook statuses, Instagram posts, Snapchat stories, Hike messages etc., we have you covered. As a good gesture to connect with your family, friends, and even those people you have lost your contact with.