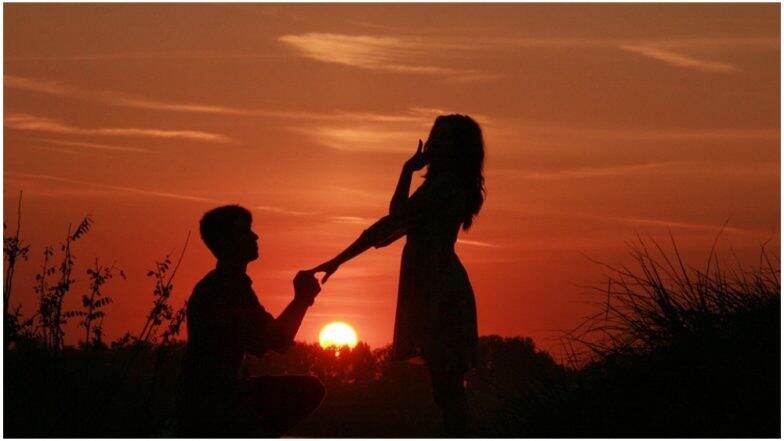 Photographer Matthew Dippel grabbed headlines last week when he took to social media sharing picture of a couple standing on a mountain in distant. The freelancer urged the internet to help him find the couple who romantic proposal he had caught on camera. His social media posts went viral and got the internet searching for the couple whose proposed at Taft Point at Yosemite National Park in California.
Ten days after sharing the photo, Mathew shared the happy news. He had found the couple! Yes, he shared a post saying that it was Charlie and his fiance Melissa whose photo he had clicked unknowingly. Photographer Matthew Dippel Is in Search of the Couple Whose Romantic Proposal He Captured at Yosemite National Park.
His post reads, "Everyone meet Charlie and his fiance Melissa the happy happy couple that was out on the point in my Taft Point Proposal. In short, I captured the second proposal, the more special and official one in Charlie's words. Huge congratulations to you. I wish I was able to meet you in person and hug you. I'm I finally found you to share this special with you, thanks for being so awesome, maybe one day we will finally meet in person!"
Here is the photo of the couple that went viral:
When the photographer found the couple:
— Matthew Dippel (@DippelMatt) October 27, 2018
Meet the couple:
View this post on Instagram
Matthew was visiting Yosemite with his friend Josh when he clicked the photo. They decided to stop at the national park to click pictures when Matthew witnessed the romantic moment. After the photo went viral, most social media users were in praises of the photographer. However, some commented saying that it was a staged moment and the photo was proof. However, Matthew reputed all the claims and said he wanted to find out the couple.