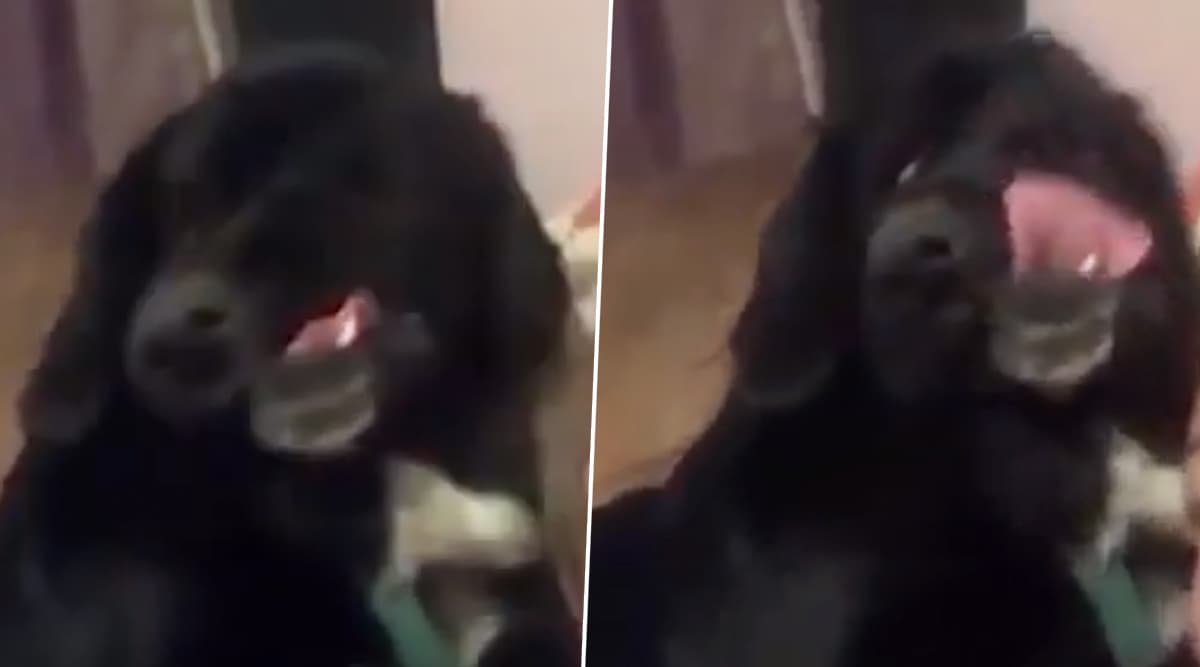 Will you love this pooch with a wonky face? The doggo is up for adoption and her lopsided smile, as captured in a video will melt your heart. Adorably called Bethany, an eight-month-old Labrador cross is perfectly happy and healthy, despite his disfigured face, which might make you wonder, if she needs medical attention. Bethany was born with the condition that left her entire snout twist and droops to one side, exploding her teeth. She is absolutely healthy, and rescuers say that she is as happy-go-lucky like other pooches. The Safe Rescue for Dogs based in Norwich, England, is looking for a permanent home who would adopt and love Bethany, unconditionally. Smart Dog Stella Is Instagram's Favourite As the Pet Learns to Talk in Sentences Using Custom Keyboard. 
Bethany's mum was a street dog in Romania. A family took care of her while she was pregnant and helped care for her litter of five pups, until they could be rescued. It is not known as exactly what disfigured Bethany's face. She has been vet-checked and approved to travel from Romania to the UK after her rescue. Bethany can eat, drink, run, play and do everything just like other pups. Romania vets reportedly believe that puppies are part Pekingese and the mixture of genes may have contributed to Bethany's wonky face. Narwhal, Dog With Tail On The Head! Abandoned Puppy Rescued And Named Unicorn For Rocking an Extra Tail. 
Volunteer fosterer Zoe Casey believes that whoever adopts Bethany will be able to look past the pooch's deformity and fall in love with her heart. She was quoted in Daily Mail report as saying, "There is an attitude of people looking for the picture-perfect dog but I think people need to look a bit deeper. We hope Bethany finds a normal family who treats her like a normal dog because she is normal even if she doesn't look it. We just want a nice, run-of-the-mill family who will look after her and not see what she looks like but what she is, an amazing dog. What she looks like is irrelevant because her heart is pure gold."
Watch Video of Bethany:
One of Bethany's siblings have found a home already, and the charity is waiting for a family to adopt the dog. Safe Rescue for Dogs annually travels to Romania to help combat the country's stray dog problem and take in pooches. We hope that Bethany finds a home soon!