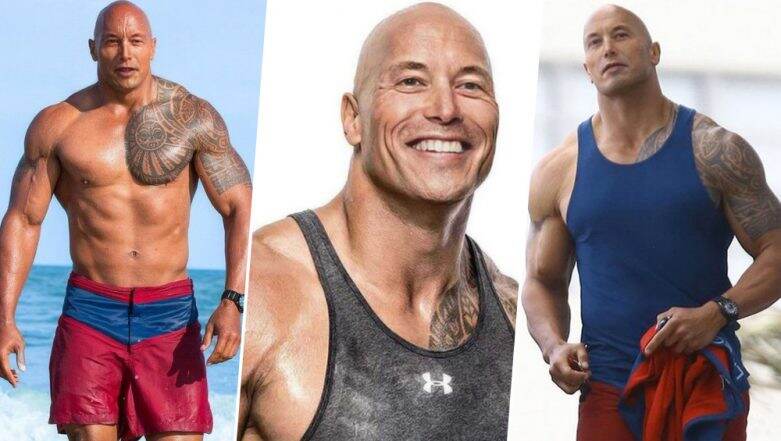 Elon Musk's pictures are doing rounds on the internet and for all the weird reasons this time. A bunch of photoshopped images of Elon Musk as Dwayne Johnson is going viral on the internet. Yes! Somebody actually photoshopped Elon Musk's photo on to the Rock's body, and it is mind-boggling. Even Elon Musk couldn't help sharing these pictures. These pictures have also inspired so many memes that it is crazy, everything at the same time. On Wednesday, Musk tweeted a collage of photographs that show his face Photoshopped onto The Rock's body and it almost looked like Dwayne has a plastic surgery of some sorts. Musk captioned the images, "Yeah, I lift a little ..."
Soon after the tweet, Twitter was flooded with funny memes that are taking the internet by storm.
Take a look at Elon Musk's tweet:
Yeah, I lift a little … pic.twitter.com/UAJdv8qSw1

— Elon Musk (@elonmusk) March 6, 2019
Here's how Dwayne Johnson reacted:
He's. A. Beast. @elonmusk

Handsome SOB too! 😉💪🏾👊🏾 https://t.co/lyW1WDNkJ7

— Dwayne Johnson (@TheRock) March 6, 2019
...to which Elon Musk replied
Oh stop, you'll make me blush ☺️

— Elon Musk (@elonmusk) March 6, 2019
Here are some of the memes on Elon Musk's photoshopped picture:
OMG somebody photoshopped Elon Musk's face onto Ellen Degeneres' body
Also, meet Elon Degeneres pic.twitter.com/r6xUGzOngD

— Anis Muslić ⣢ (@0xUID) March 6, 2019
THIS
smells Musky

— Bludbuster (@bludbuster) March 7, 2019
Oh yes!
The Rock & The Rocket Man

— Yhandi (@iruY_C) March 6, 2019
Smart
Dwayne "The Musk" Johnson!

— Anis Muslić ⣢ (@0xUID) March 6, 2019
Damn!
— Lucas thies (@Vefna1) March 6, 2019
Who didn't think of this earlier?
Musste mich beeilen, weil wegen Unterricht, sorry.

😊👌🏻 pic.twitter.com/5faRZA2Ufs

— ♡Excelsior♡ (@LeonieNeedsHugs) March 6, 2019
Can't unsee it at all
What is seen cannot be unseen

— Juan Medina (@jmedina_ali) March 6, 2019
Isn't it absolutely crazy? We are still wondering who actually thought of this and photoshopped so impeccably. What do you think?