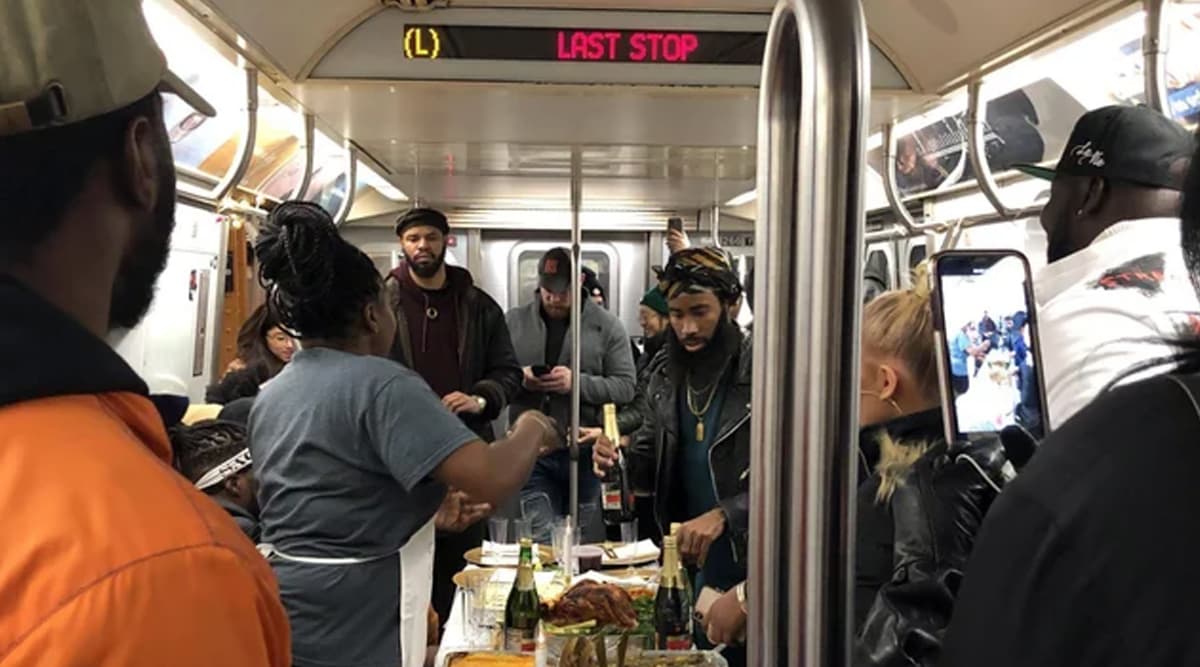 Thanksgiving 2019 will be celebrated on November 28 but looks like the true thanksgiving feels have taken over social media by this heart-warming video of Subway riders having a full Thanksgiving dinner on the L Train. Believe it or not, a full-fledged thanksgiving dinner on a train. For those who may not know, Thanksgiving is a holiday celebrated mainly in the United States and Canada on the fourth Thursday of November as a harvest festival. The pictures and videos of the Thanksgiving dinner from a train are going viral and, people cannot contain their happiness. Thanksgiving: These Memes Will Make You ROFL While Your Drool Thinking of Roast Turkey
According to the Redditor who posted photos from the stunt and witnessed the even, the dinner took place around 7 p.m. on November 24 on the L from Union Square. "It was definitely a bit of a stunt but these guys were really respectful of space. They said it was an inclusive gesture to emphasise no one should go without food on Thanksgiving. They were loud but not rowdy or a nuisance. They even handed out plates to everyone in the car - I got one and the turkey was a solid 7/10 and collard 8.5/10. I'm glad I got to experience something like this. Makes a great story!"
Comments also read that  MTA employees witnessed what was happening on the train, but they didn't object. According to their rules that are supposed to be followed in the subway one can eat in the subway but cannot drink. So technically they didn't break any rules. However, the video is too heartwarming to be ignored. Watch video:
ONLY IN NEW YORK, A WHOLE THANKSGIVING ON THE TRAIN. 😩 pic.twitter.com/Y64UZxS65b

— Obehi Imarenezor (@ObehiAngela) November 25, 2019
While many people pointed out a hygiene issue, many thought it was a great way of getting an E-coli or the flu. Regardless, the gesture was well understood and netizens felt warm in their insides. With Thanksgiving approaching, the harvest feast stories like this will surface and we cannot wait.