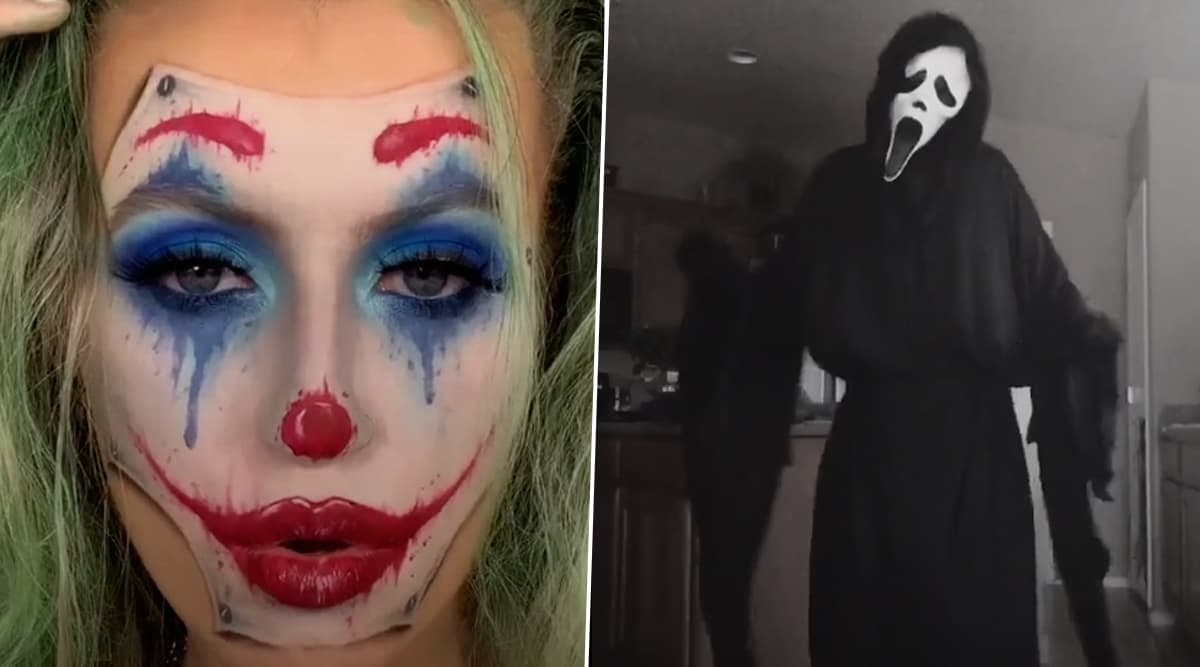 Halloween 2019 is just a day away and the spooky vibe has started to set in. Celebrated on October 31 every year, the All Hallows' Eve, is an observance dedicated to remembering the dead, including saints (hallows), martyrs, and all the departed souls. The observance has become more of a celebration with its popularity through pop culture. It has become a festive occasion with parties, competitions and games organised around it. And the vibe is all over social media including TikTok. The platform has some funny-yet-cringe-y videos that are entertaining. So ahead of Halloween 2019, we give you some funny Halloween TikTok videos that add on to the spirit of the spookiness. Maleficent Halloween 2019 Costume Idea: Easy DIY Ways to Dress like the Mistress of Evil on October 31 (Watch Tutorial Video).
While at other parties one is already worried about the dresses to wear and look their best, Halloween is one to look the worst. So there is a special need to look for the freaky costumes and spooky makeup. There are several TikTok videos around Halloween based on dance, makeup, props everything in general. Halloween decor, costumes, makeup, the Jack-o'-Lanterns are all included in these videos. So if you are attending some Halloween parties then you might seek some inspiration from these Halloween TikTok videos. Halloween 2019 Costume Ideas for Pets: Spooky Yet Cute Dog Outfits That Every Pup Parent Should Have (View Pics).
Some Halloween Make Inspiration:
OMG! What Did We Just See?
Some Spook Tricks to Try
Halloween Dance Videos
Costume Inspo For Doggos
Try Out These Dance Moves
So if you are attending Halloween-themed events and parties but still clueless about what is trending then social media is the best resort. Especially on TikTok where you will get ideas within a few minute short clips. If you also have any ideas then would you also post it on this popular platform? We wish you have a Happy Halloween!