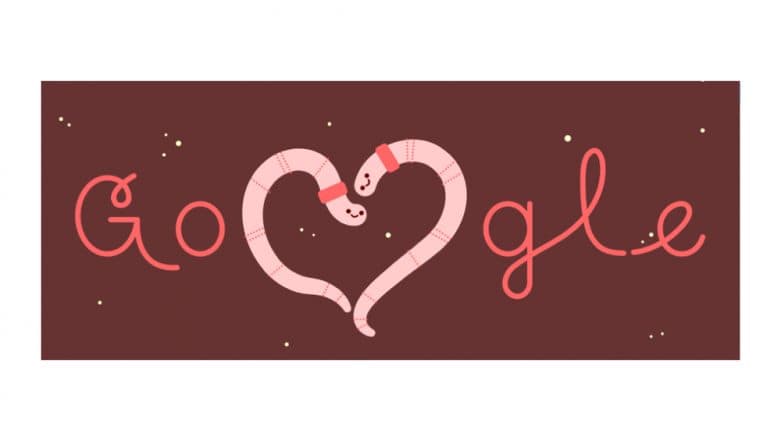 Google is celebrating Valentine's Day 2019 with the most adorable doodle. A pair of snakes, ladybugs to spiders have been featured in these moving Google Doodle dedicated for the day meant for love. The doodle tries to explain how love comes in all forms, shapes, sizes and the freedom to express it. Valentine's Day is observed in most countries of the world on February 14. People prefer spending time with their loved one, dedicating the day to express their love towards the significant other.
Explaining love, Google says, "There are many ways to celebrate Valentine's Day. Some people send red roses, candy, or cards to show that special someone how much they care. Others choose a day at the spa, or cook an intimate dinner at home. But when you get right down to it, today is all about something that money cannot buy: the universal, undeniable power of love." Happy Valentine's Day 2019 Wishes and Greetings: WhatsApp Stickers, GIF Images, Facebook & Instagram Quotes, Romantic SMS, and Love Messages to Send Your Partner.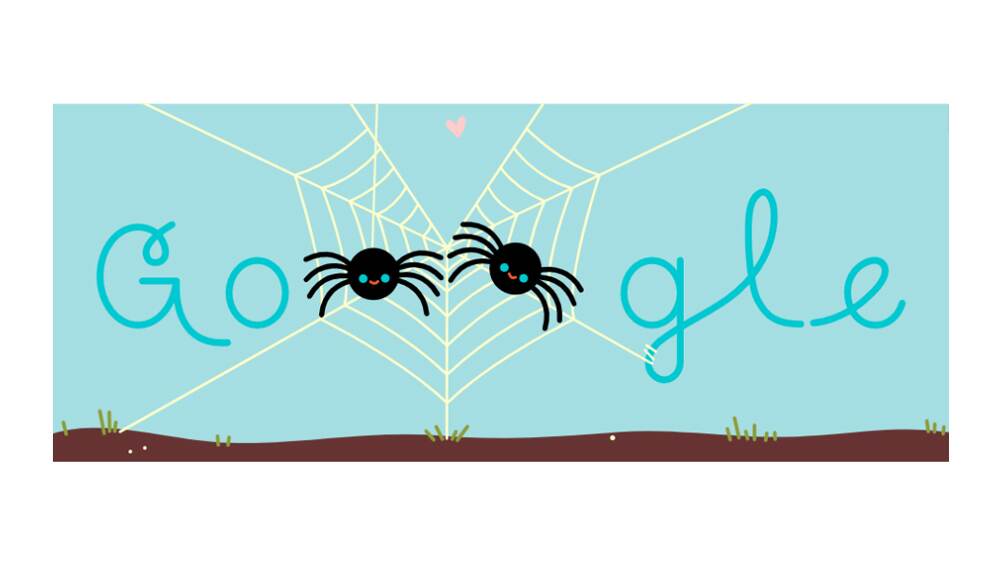 They further explain it saying it does not come along with conditions and spreads beauty without considering physical attributes. It reads, "Love comes in all shapes and sizes. It's non-denominational and non-binary. Love knows no boundaries of colour, class, creed—or even species." Consider the lovestruck critters featured in today's Doodle—nothing can come between them. Irresistibly drawn to one another, they will wriggle, chomp, and spin webs through any obstacles to express their eternal devotion." Valentine's Day 2019 Gifts Under Rs 500: These Budget-Friendly Presents for Boyfriend or Girlfriend Are Just Perfect!
Valentine's Day began honouring Saint Valentine, a Roman priest who served during the third century. While there are various versions of his story, here goes one of the popular ones - Then Emperor Claudius II said did not allow young men to be married as he believed they made better soldiers than those with families. However, Saint Valentine was against the thought and performed marriages of young couples. When ruler Claudius came to knew about the decision, Saint Valentine was sentenced to death.
Over the years, the day came to be celebrated in the memory of the Saint. In modern times, Valentine Week with each day having its own significance is observed leading upto Valentine's Day on February 14. And popular culture has also given rise to Anti-Valentine Week meant for those who did not find love during this period or for those cheated in love. We wish everyone celebrating a Happy Valentine's Day!