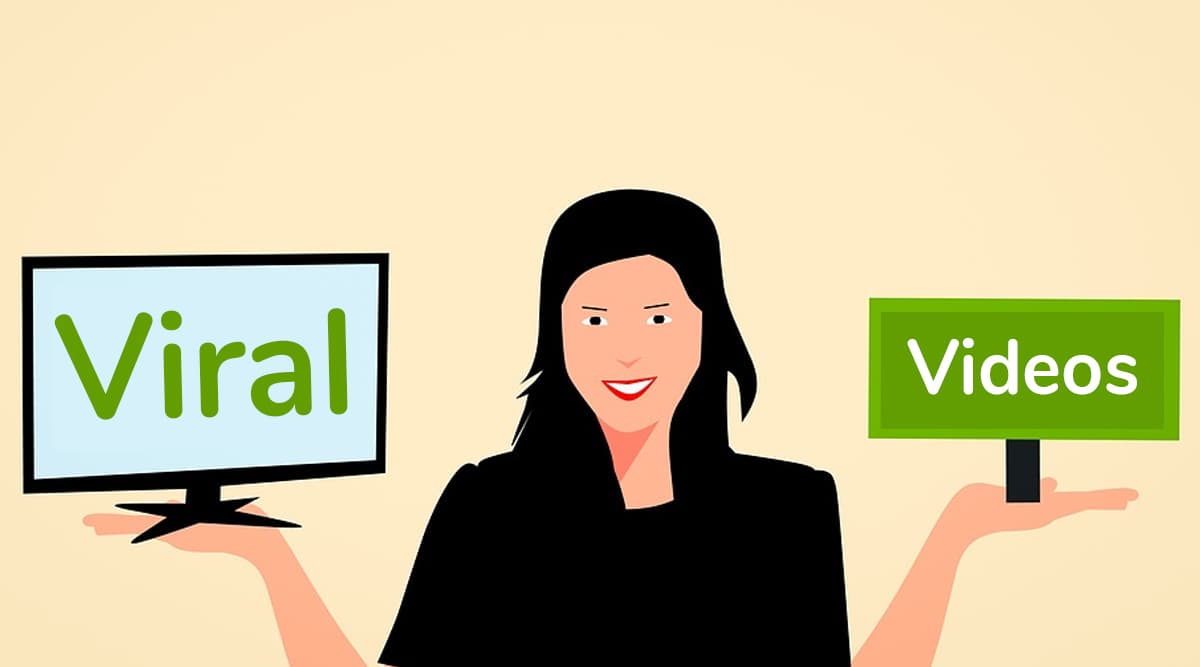 In the times of social media, anything and everything has the potential to go viral. Of which videos often captivate our attention a little too quickly. It goes viral in no time making the world talk about it. An array of videos went viral on different social media platforms this week. And as the week comes to an end, we have compiled some of the most-watched videos from the week that just passed by. From Lucknow Uber Driver Singing Kumar Sanu Song to Giant Yellow Python Kissing Little Girl, Watch 7 Clips That Captivated the Internet.
This week saw a mixture of varying kinds of videos. From scary videos to animal abuse, videos based on completely different topics were trending on social media platforms. This week saw a mixture of varying kinds of videos. From scary videos to animal abuse, the viral videos of the week saw.
1. Kerala Woman Makes Bus Driver Follow Traffic Rules:
A Kerala woman blocked the path of a state-run bus making the driver follow the lane rules. The woman's gesture was praised on social media with many calling her act brave. The video went viral after one of the passersby captured the incident and posted it on social media.
2. Wheelchair Moves on Its Own in Chandigarh Hospital:
A spooky video from Chandigarh hospital has scared the hell out of people! In the footage which was caught on CCTV camera, a wheelchair can be seen moving across a parking space on its own. The staff at the Post Graduate Institute of Medical Education and Research said that couldn't believe their eyes. The wheelchair can also be seen crossing a pillar and rolls down a ramp.
3. Man Teases Snake on Live Camera:
Video of a man teasing a large snake was shared widely on social media earlier this week. It showed a man licking a snake holding git very close to his face. He even blows air at the reptile multiple times. The snake can be seen becoming aggressive but the man continues to irritate it. As the video went viral on social media he had garnered a lot of criticisms from internet users.
4. Elderly Couple Beat Up Daughter-In-Law in Public:
A shocking video of an elderly couple harassing their daughter-in-law had gone viral on social media on Thursday. In the clip, the man could be seen pulling the woman by her while dragging her on the road. The incident took place in Odisha's Jajpur district.
5. Florida Woman Kicks And Chokes Her Dog; Arrested
A Florida woman caught on camera kicking and choking her dog earlier this week. In the clip, Michelle Sieber was dragging her pooch on a leash and choking it. She even kicked the dog and pulled it up with the leash. As the clip went viral, she was arrested for felony animal cruelty.
While these are some of the videos that kept people glued to their screen this week, many other clips were also shared widely on social media platforms. Cute animal videos including that of dogs, cats and pandas were shared widely on Twiter. Other than these, the latest music video by BTS, the South Korean band was quick to go viral on Twitter. Called 'Chicken Noodle Soup' it also initiated the CNS Challenge which became a quick hit among fans.