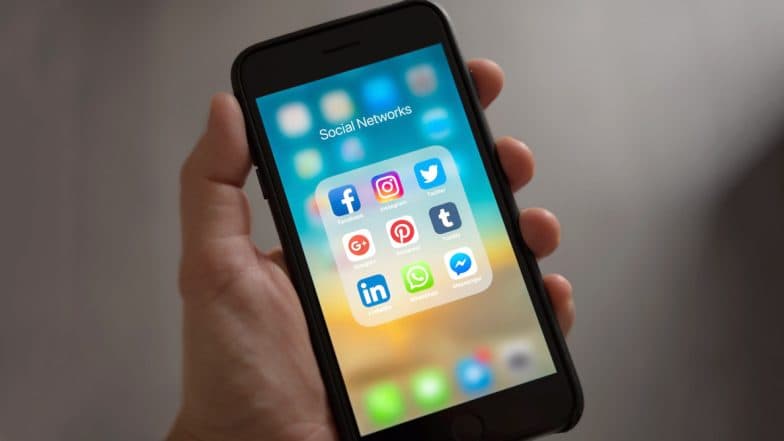 We have entered the lovely weekend, and there is so much to do. But first things first! The moment we hit the Saturday, we know it's time to give credits to all those viral videos and memes that allowed us to stay calm and happily beat the working days' blues. It is challenging, but never impossible. And the days are fun, thanks to the clips that go crazy viral. Like every Saturday, here we have come up with the viral videos of this week. A lot has happened this, and we take only those seven clips that have increasingly gone viral. From Lucknow Uber driver singing Kumar Sanu song to giant yellow python that was kissing and even cuddling a little girl, watch the most trending videos of the week that captivated the internet.
1. Uber Driver-Singer Vinod Sharma
Met an @Uber_India driver Vinod ji in Lucknow. He is an amazing singer and asked to sing a song for me after finishing his ride. Aur kya chaiye.

Please watch this video and make him famous. He is also having his own @YouTube @youtubemusic channel. #Lucknow #Uber pic.twitter.com/G4zu8u2531

— #SavePriyanshu (@crowngaurav) September 14, 2019
Uber driver Vinod Sharma from Lucknow became an overnight sensation. His melodious voice singing Bollywood singer Kumar Sanu's songs has touched millions of hearts. Good Samaritans shared his videos online, thanking him for giving them a melodic ride.
2. Mother Monkey Saves Her Baby
A baby monkey who got stuck in a narrow slot was saved by its mother. The heart-touching moment has gone viral on Facebook, receiving more than one million views. It is not known as to where the incident occurred, but the mother was successful in rescuing her baby and releasing it to the wild.
3. Teen Girls on TikTok Claim They Eat Used Tampons
Netizens were shocked after videos of teenage girls appeared online as all of them were claiming that they eat their used tampons to reabsorb the blood they just lost. Twitter just freaked out! Boys are falling prey to the hoax as they were sharing their puzzled reactions on TikTok.
4. First German-Born Panda Babies
Berlin Zoo has just welcomed two panda babies. The birth of the pink cubs was the first time one of the endangered animals in Germany has delivered. An adorable video showing the tiny ones, showing signs of how they will look once they grow up surfaced online. People are naturally mesmerised, looking at their cuteness.
5. US Marine Faints Thrice While Skydiving
If you remember the 'Land Kara De Bhai,' well you are in for a treat! This new video of paragliding has gone viral on social media. The young US Marine Erin Adame wanted to get rid of his fear of heights when he decided to attempt skydiving. But it failed miserably.
6. California Reporter Who Tried to Contact Dead Man
"We tried to reach out to the man who died in this pursuit. They were unavailable for comment."

--(KTLA / Los Angeles) pic.twitter.com/80M7e9xqxN

— HillaryClinton.net [AE] 🕵🏻‍♂️🇺🇸 (@HCDotNet) September 15, 2019
This was a major blunder that went live on camera. This US journalist is going viral for telling viewers that she had tried to contact a dead man for "comment." While it was an honest mistake, her embarrassing moment is now shared with the whole world as the video went hilariously viral.
7. Yellow Python Kisses Little Girl
Abelungu 🤦🏾‍♀️

— Pearly Pops ♈️🔥 (@pearlz_mn) September 12, 2019
This giant yellow python was captured playing with a little girl and actually giving her a kiss on the forehead and even cuddling her. The kid seems so happy! At one point, the snake even crawled over the little one, and she giggles, probably feeling tickled by the giant reptile.
These are the seven videos that went crazy viral this week. We hope for more such videos to surface online. But until then, enjoy your weekend!