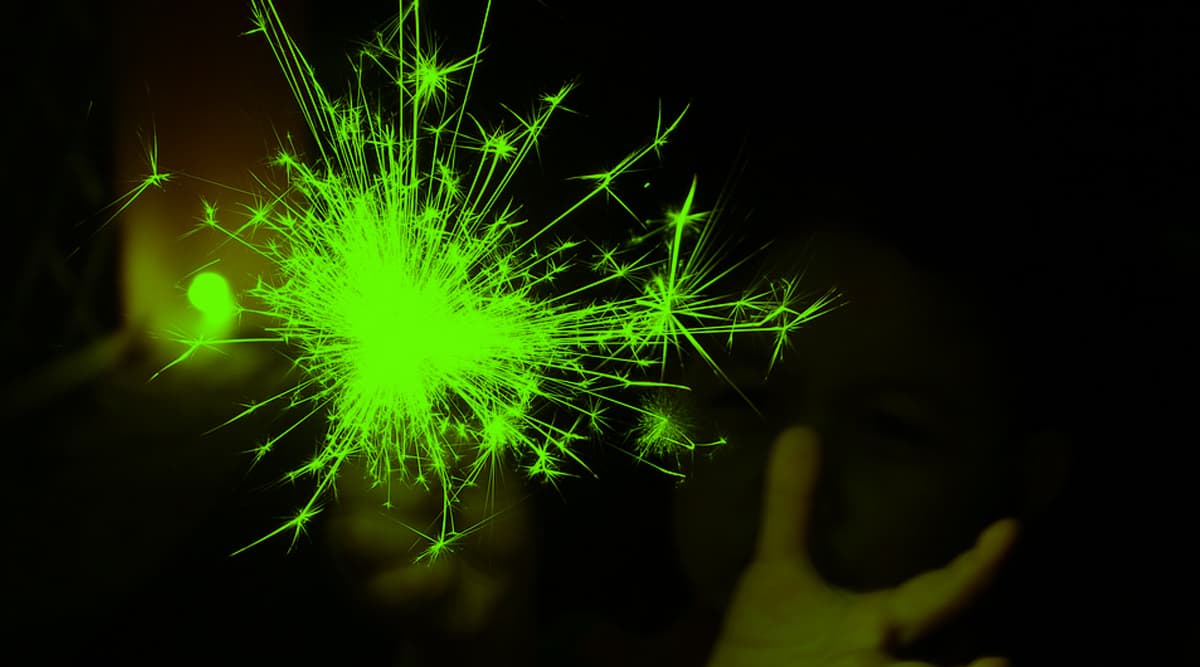 Diwali 2019 is just around the corner. The festival of lights, which usually saw everyone celebrating with the bursting of crackers will hopefully be marked in a more eco-friendly way this year. The Supreme Court declared only green firecrackers will be allowed during Diwali celebrations. But what are these green fireworks you wonder? These are silent crackers which do not make noise and air pollution. They are less harmful and do not contain the chemicals that are used in regular fireworks. Ahead of Diwali 2019 celebrations, we tell you a bit more about these eco-friendly fireworks. Diwali 2019: Only Phuljhari and Anar Will Be Legal This Dipavali As These Are The Only Green Crackers Available in Market.
What Are Green Crackers?
Council of Scientific and Industrial Research (CSIR) explains the green firecrackers are the ones that have "less dangerous" and "less harmful chemicals than the conventional ones. They have a chemical formulation which produces molecules of water. Because of these molecules, the emissions levels are lesser and they also absorb the dust. These crackers only give a light and sound show and have less emissions. According to the government, green crackers are those which emit 30 percent less air pollution than the traditional crackers. Diwali 2019 Safety Tips for Kids: 10 Precautionary Measures Every Parent Must Take to Keep Children Safe From Firecrackers This Deepavali.
Check CSIR's Post About Green Crackers:
Last year too, CSIR had come up with three firecrackers -- SWAS, SAFAL and STAR as environment-friendly green crackers. This year, Union Health Minister Dr Harsh Vardhan launched the green crackers which are manufactured from authorised manufacturers. At least in Delhi, not a single licence has been given to an any ordinary or gunpowder firecracker seller. So police have ensured it will be a green Diwali this year.
How to Buy?
Most places have stalls where there are different varieties of firecrackers on sale. To ensure that what you are buying are eco-friendly crackers, check for the QR code. These cracker boxes have a green logo and a QR code, to differentiate them from the traditional crackers.