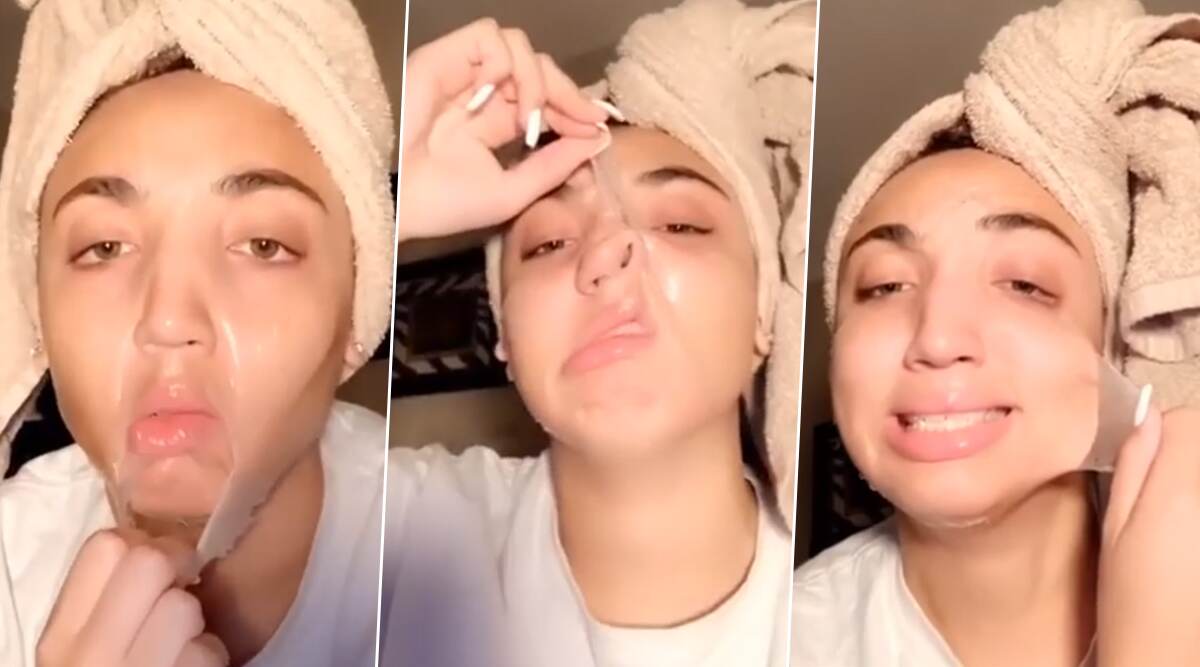 We have seen people getting obsessed with peel-off masks. And why not? They are fun to use, and they rip off a layer of your dead skin when you peel them away. But this woman had a horrible experience recently. Identified as Navy Chandler, the 20-year-old shared her traumatic beauty treatment online. She attempted to use a cheap peel-off mask to clean out her pores. But it left her scowling in pain instead. You might be wondering, she kept it for too long, then suggested. That is not the case here. It turns out that the product was not good enough as it took her one hour to remove the stubborn peel-off mask for an hour. The video of her, struggling with the mask has gone viral. Kentucky Woman Peels Off Her Eyebrows While Removing Facemask. 
In the clip, Chandler can be seen trying all her strength, as the mask was not ready to get pulled off easily as intended. The woman screamed in pain, as she was pulling at different places along her cheek and nose that refused to peel off easily. Close up shots showed just how attached the peel was to the skin. It was painful to see her struggle. Benefits of Skin Masking: Types of Masks For Various Skin Types to Maintain Fresh Face. 
Watch the Video Here:
After her video surfaced online, people asked her the brand that she was using. She took to Twitter and revealed the company's name. Chandler wrote, "The brand was Freemans, $1.99 b***h. I would put a picture but mine was in a purple package and I can't find that mf. PS: You only get 0.005 ounces in the pack so that thin a** sh** is gonna rip ur ego away. May the odds be ever in your favor stupids. Walgreens sponsor me."
The video on Twitter received nearly 5 million views, and the count is not going to end soon. Some people also recommended her and others to wash it off with water if it does not peel correctly to avoid damaging the skin. Peel-off masks are significantly used by people across the world. Similar cases do happen, but the increasing usage of the ready to use masks has not reduced.