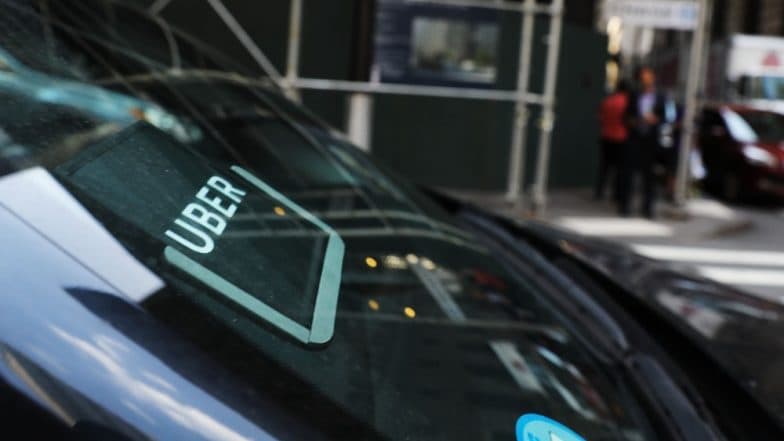 Tampa Police says that a viral post involving Uber and a possible sex trafficking attempt is not true. According to the post by Emmy Hurley, she booked a Uber ride from Tampa International Airport, Florida on Sunday night. However, 10 minutes into the ride, Emmy thought it was she was not in the right car after receiving a call from Uber driver asking where she was. On request, the driver did not stop the car but only slowed it down and she eventually jumped out of the moving car.
Her post reads, "She told me not to hang up and to get out of the car however I possibly could. The lady refused to stop or respond to me." Emmy also writes that the woman sped off and did not check on her. She writes, "She kept going. I booked it out the door, car still moving. She sped off." Emmy in the post further states that a number of people told her the driver is a sex traffic worker. Emmy eventually found out her Uber driver who comforted her and drove her safely. FIR Against Uber for Not Having Proper Verification of Drivers, Negligence.
Here is the viral Facebook post:
However, Tampa Police says that the woman misunderstood the situation. Reportedly, there was some confusion between the passenger and the driver, who spoke Spanish. An Uber spokesperson told FOX 13 that the company is in touch with both the drivers and law enforcement. They agreed that the Tampa Police Department's investigation and said that social media posts on human trafficking do not hold relevance.
Tampa Police Department in a statement said, "There is no evidence to support the woman's statement posted on social media that she later 'found out she is a sex traffic worker. The driver of the car in question is a legitimate Uber driver who was at the airport to pick up someone else. The language barrier, and the fact that the woman got into the wrong car, led to confusion. Unfortunately, that also led to inaccurate conclusions that were then posted on social media."