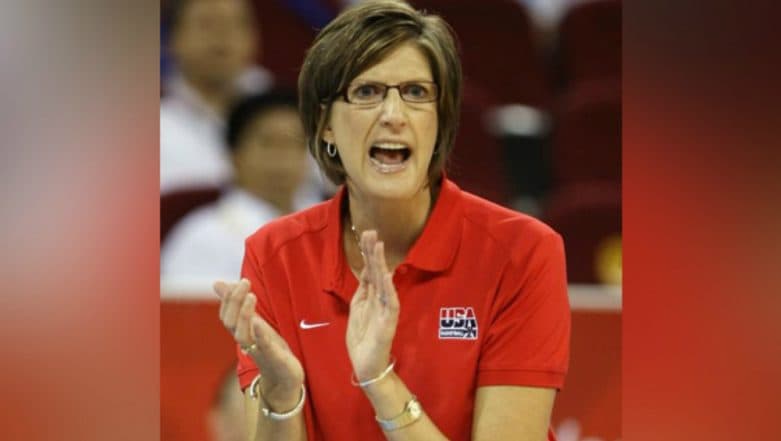 New York, June 14: The New York Liberty Basketball team has condoled the demise of Hall of Famer and Olympic Gold medallist Anne Donovan, who recently passed away aged 56 of heart failure. Paying homage to their former head coach, the New York Liberty issued a statement on social media, labelling Anne as a true pioneer in the sport, while adding that her leadership and influence had a tremendous impact on the growth of the women's basketball.
"The New York Liberty is deeply saddened by the passing of one of the greatest figures in the history of women's basketball, Anne Donovan. Anne was a true pioneer in our sport, and her influence and leadership had a tremendous impact on the growth of women's basketball and the WNBA," the statement said. "We join the entire women's basketball community in celebrating her life and extraordinary legacy, and send our thoughts and prayers to her family during this time," the basketball team added.
Donovan, who won a national championship at Old Dominion, inducted into the Naismith Basketball Hall of Fame in 1995 before she was also included into the Women's Basketball Hall of Fame in 1999 and the FIBA Hall of Fame in 2015. Donovan, a 6-foot-8 center, played for Old Dominion Lady Monarchs from 1979 to 1983, averaging 20 points and 14.5 rebounds for her career and guiding the side to AIAW national championship title in 1980.
She also led the United States Basketball team to two Olympic gold medals in 1984 and 1988. Following her retirement as a player, Donovan became the first female coach and the youngest person (42) to clinch a title in the Women's National Basketball Association when she guided the Seattle Storm to a league championship title in 2004. Donovan, who also played professionally in Japan and Italy after featuring for Old Dominion, also coached the Indiana Fever, the Charlotte Sting, New York Liberty and Sun.