"Sachin is the God of cricket, Ganguly, the God on the offside; Laxman, the God of the 4th innings. But, when all the doors are closed, even the Gods stood behind the WALL." And that Wall was Rahul Dravid. Born on 11 January 1973, India's all-time great cricketer Rahul Dravid turns 46 on Friday. In the times when we have the likes of misogynistic cricketers such as Hardik Pandya in the team led by brash captain Virat Kohli, we remember the ultimate gentleman of cricket on his birthday. One is lucky to share the same time with a legend such as Dravid who is the epitome of grit, simplicity, professionalism and grace. If you have grown up watching the right-handed batsman toil hard under the sun to save his side from the jaws of defeat, you have had an awesome childhood. On his 46th birthday, we will look at some of the most memorable quotes by Rahul Dravid that should be jotted down by every youngster.
Cricket is a religion in our country and cricketers are treated like demi-gods. This is why it's not surprising to see the arrogant and unruly attitude of players who will go to any length to hog the limelight. However, there was a player, a great man who wished to stay away from all the unnecessary spotlight. It was Dravid. During his playing days, he did not mind the steely spine of his side and letting others be in the forefront. Post-retirement, he once took guard to nurture the young talent and instil good moral values in them. Rahul Dravid was not only one of the greatest cricketers but also one of the finest human beings. One thing today's generation should learn from Rahul Dravid is his humility.
Let us celebrate Rahul Dravid 'The Wall' birthday by reading through some of the gems of words uttered by the legend.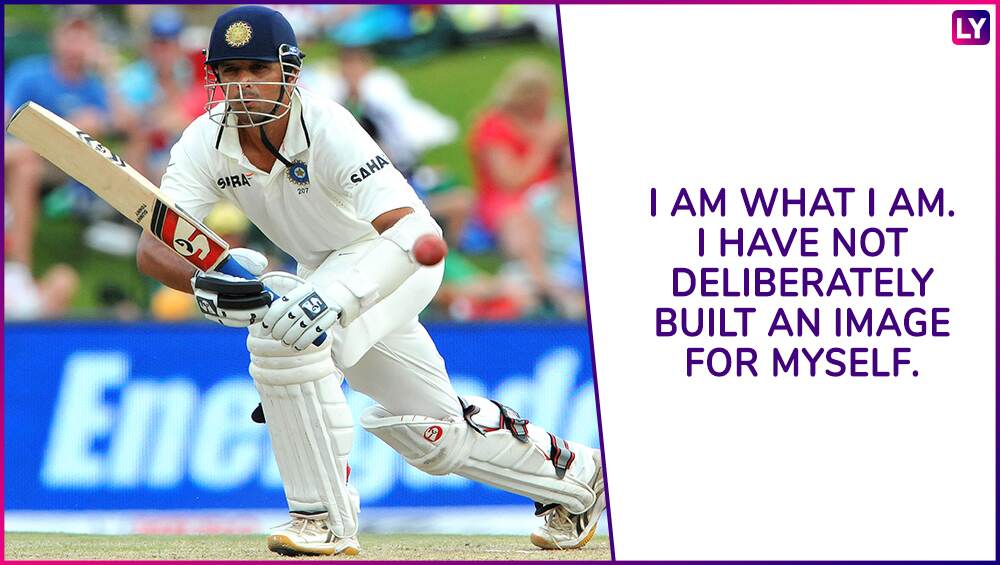 Rahul Dravid Quote: I am what I am. I have not deliberately built an image for myself.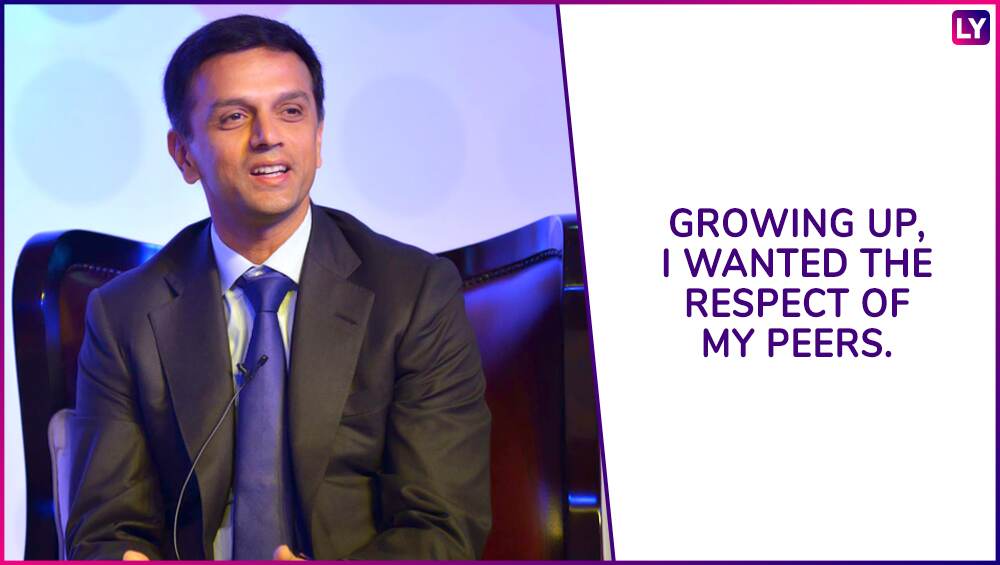 Rahul Dravid Quote: Growing up, I wanted the respect of my peers.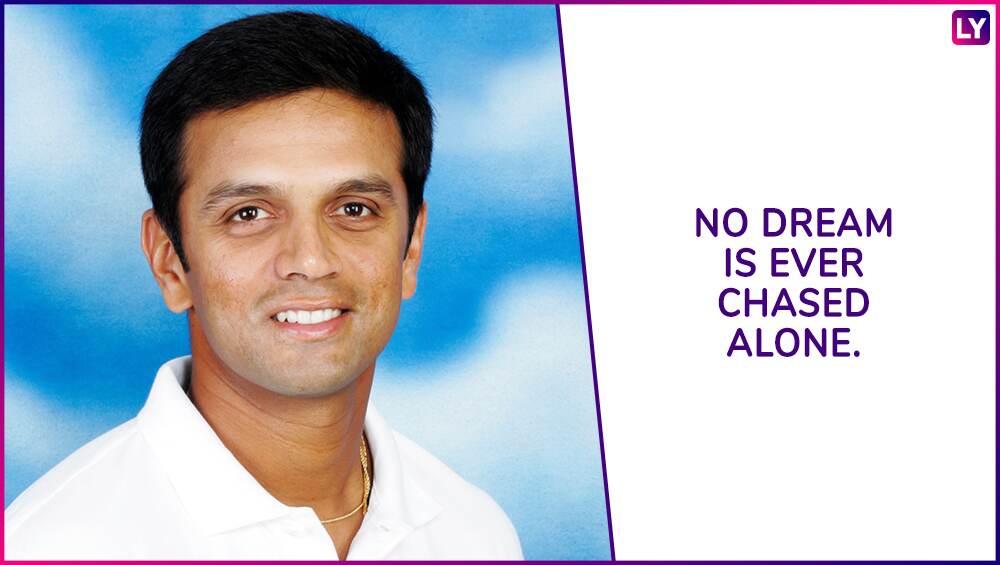 Rahul Dravid Quote: No dream is ever chased alone.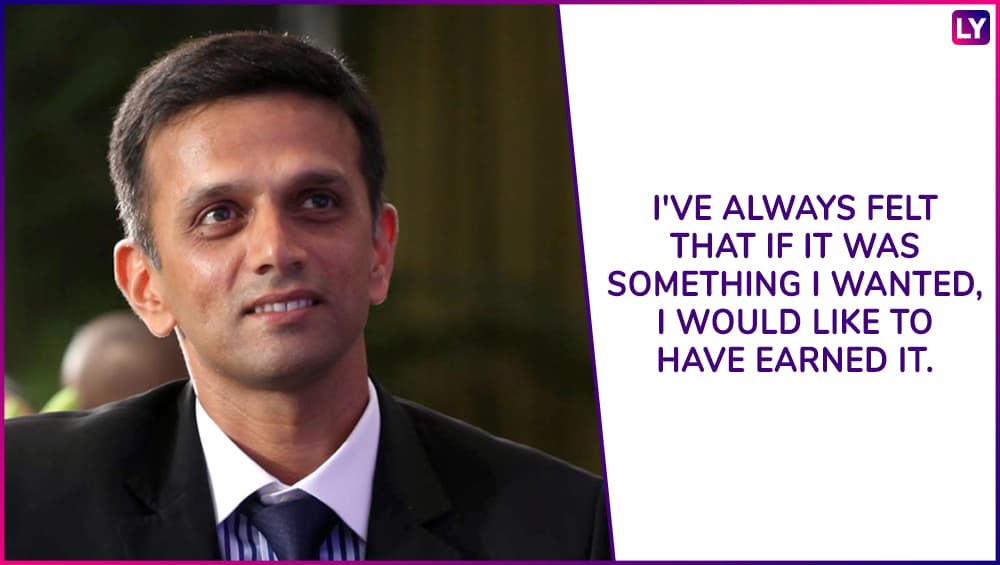 Rahul Dravid Quote: I've always felt that if it was something I wanted, I would like to have earned it.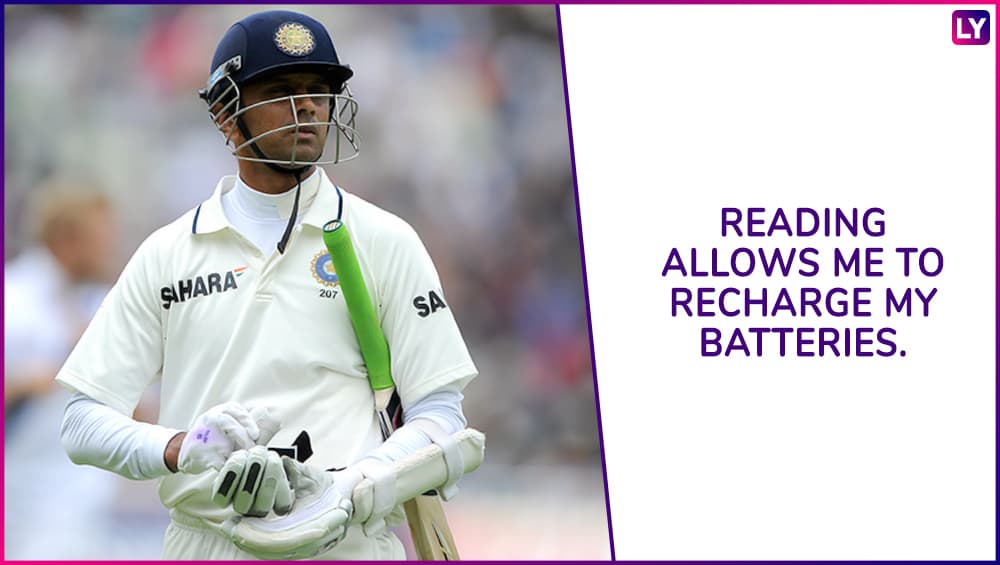 Rahul Dravid Quote: Reading allows me to recharge my batteries.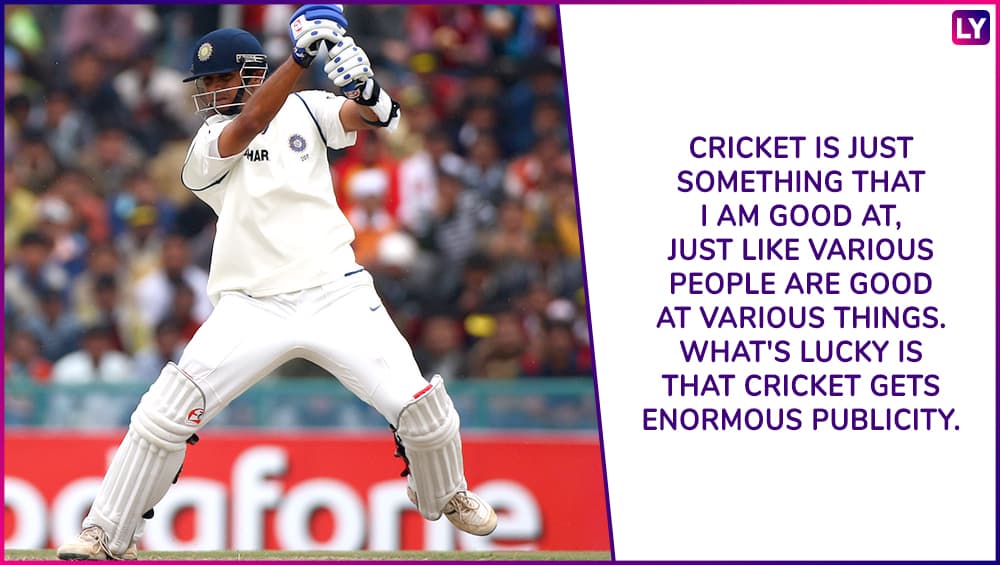 Rahul Dravid Quote: Cricket is just something that I am good at, just like various people are good at various things. What's lucky is that cricket gets enormous publicity.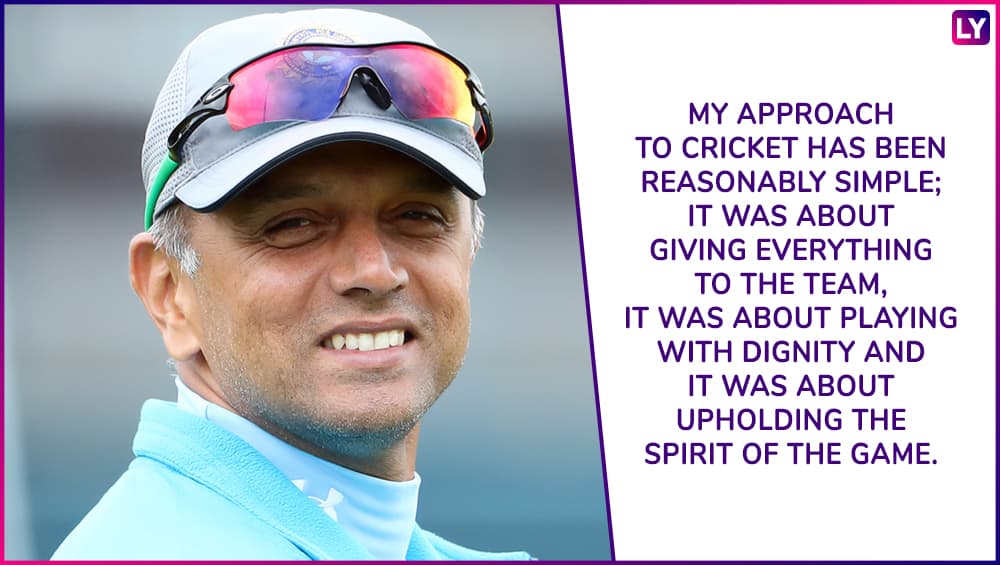 Rahul Dravid Quote: My approach to cricket has been reasonably simple; it was about giving everything to the team, it was about playing with dignity and it was about upholding the spirit of the game.
On the name of aggression and passion, we have seen this generation's cricketers cross the line, the fine line that made the cricket a gentleman's game. Aggression is not abusing, or usage of cuss words or sledging. Aggression is letting your work do the talking. Former Australian great, Matthew Hayden said, "All this going around is not aggression. If you want to see aggression, look into Rahul Dravid's eyes." He could not be more right. Happy Birthday, The Wall!