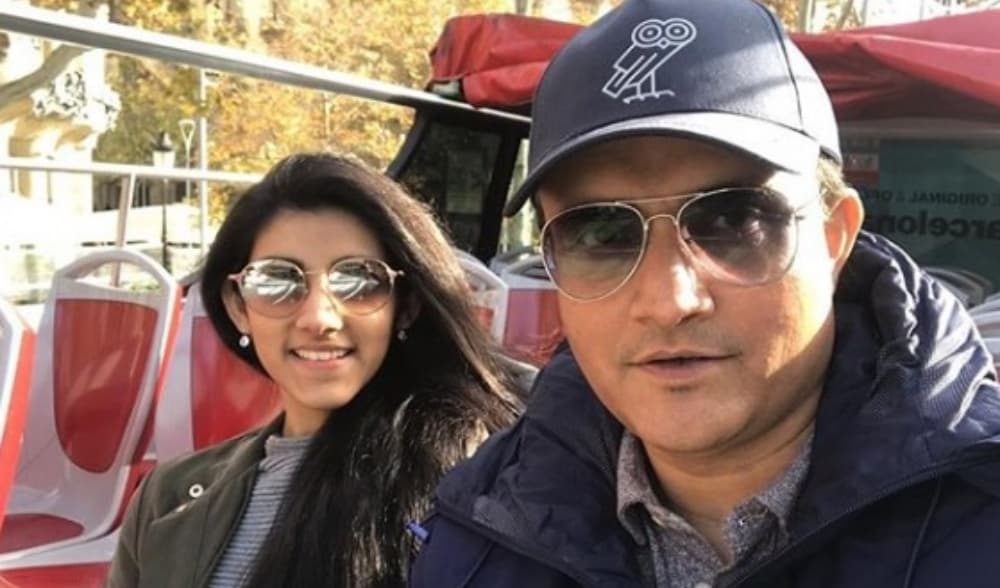 Sourav Ganguly and his daughter Sana had been in the news for taking a hilarious jibe on each other during the Pink Ball Test match between India and Bangladesh. It was Sana who walked away having the last laugh as she left the former Indian captain speechless. The former Indian captain didn't have a word to say. Now, it was Dada who trolled the little one hilariously over a picture on Instagram. So here's what happened exactly. Sana Ganguly Has the Last Word in an Argument With Father Sourav, Hilariously Trolls Dada Again!
Dada posted a picture of little Sana holding her pet dog Sugar in her arms. The adorable snap received a lot of likes as soon as it was posted. But the snap also had an interesting caption to go along with it. The caption of the cute snap read, "Sana and sugar ... sugar much easier to deal with." The little one is yet to respond to the comment but one she does, it would be interesting to see who would have the last word when it comes to trolling each other.
Check out the picture below:
View this post on Instagram
A few days ago, Dada posted a picture on Instagram after the presentation ceremony in Kolkata between India and Bangladesh. Dada looked a bit upset and Sana commented, "What is it that u r not liking?"  A while later the BCCI Chief responded and said, "@sanaganguly that ur becoming so disobedient." Sana was quick to hit back and wrote, @souravganguly learning from you." We are waiting for your reply, dear Sana!