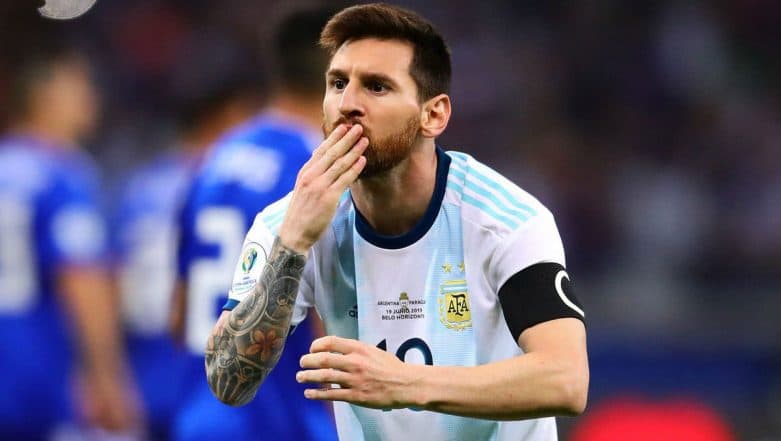 Lionel Messi has been with Barcelona since the age of 13 and has emerged to prominence in the same club. Messi is now aged 32 is inching closer to his retirement and the club has also started nurturing young talents keeping in mind the same. The five-time Ballon de' Or winner has signed a new contract in 2017 with the club for four years which will expire in 2022. But according to the contract, Messi can quit the club on his own terms and at the end of any season. Lionel Messi and Cristiano Ronaldo Are Unbelievable, Says Former Manchester City Player Micah Richards.
A few reports also suggest that yet another clause will be signed next year where Messi can quit the club for nothing. Which means, if Messi intends to go to any non-elite clubs like Andre Iniesta who took off to Japan, the Argentine will have an option for the same. However, there is no report about Messi making a move from Camp Nou. Messi had joined Barcelona 19 years ago and in the 687 appearances, he has made for them across competitions.
As of now, Messi has been out of action due to an injury and is yet to make an appearance in for the side in La Liga 2019-2020. He might make a comeback after the international breaks. Barcelona has had a poor start at the La Liga as lost to Ath Bilbao by 0-1. However, they made a comeback in the following match by winning against Celta Vigo by 3-1. The team features on number eight of the La Liga 2019-20 points table with four points in their kitty.