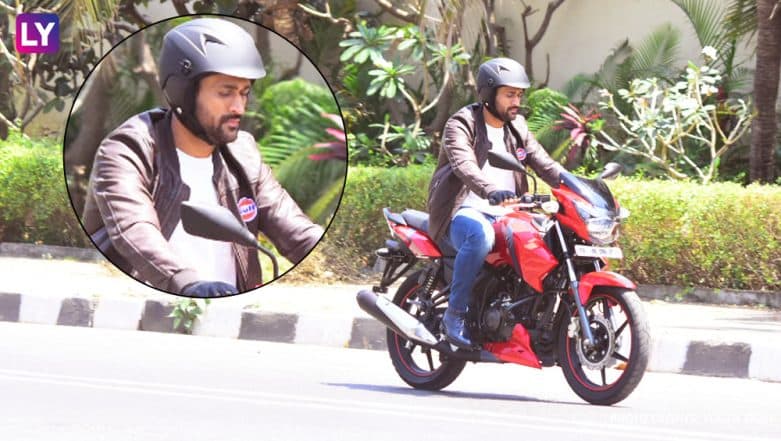 We started rubbing our eyes in utter disbelief when Indian Cricket Team's star batsman wicket-keeper zoomed past us on a swanky bike.  Though the helmet was firmly placed on his starry head, but it was not hard to miss Dhoni! "Arey woh dekh Dhoni! Arey sach mein Dhoni hai," exclaimed the onlooker and an ardent Dhoni fan!  What was Dhoni doing on Mumbai roads minus his otherwise beefed-up security, we wondered!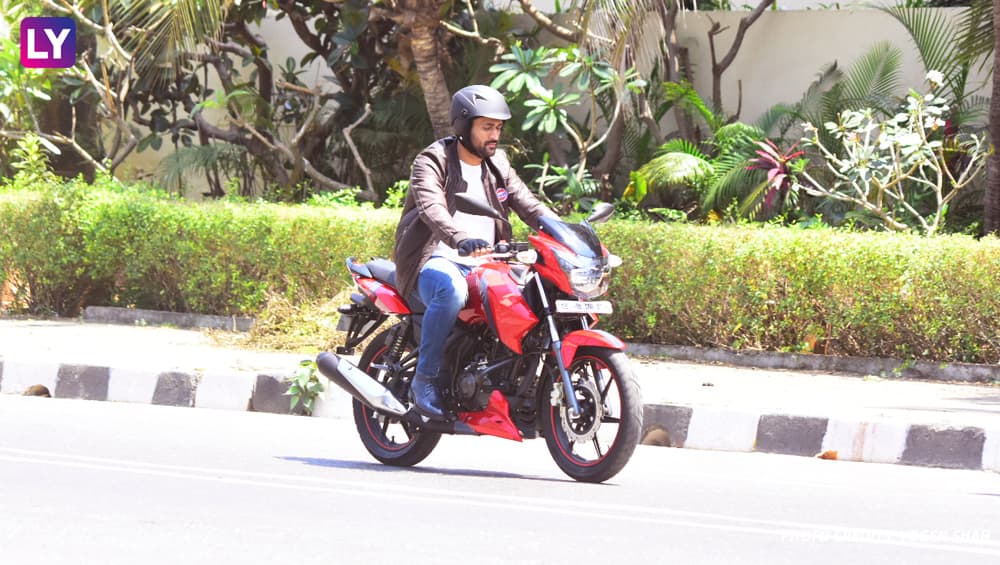 Looking cool in a dark brown jacket, thrown over a white tee, paired up smartly with a denim, Dhoni looked at his fans but continued doing what he was doing almost all day long--riding his bike and doing the rounds of a marked area! What's the deal? we scratched our heads  as Dhoni looked suspiciously fresh even in the sweltering Mumbai heat.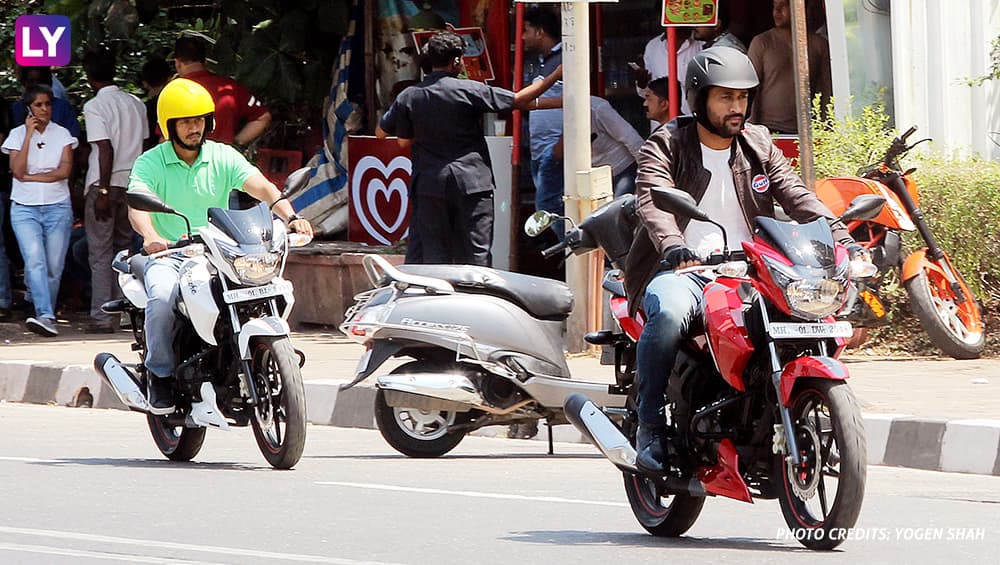 Hours went by and Dhoni fans quickly figured that there was more to the whole drill than what meets the eye. Closer inspection and casual inquiry revealed that the 36 year old cricketer was shooting for an ad commercial. And just when we approached the ace cricketer for a quick selfie, there emerged a team of security personnel who cordoned the man off. Then popped the whole battery of professionals including a  bunch of photographers, managers, brand strategist among others.
Dhoni  was spotted riding a bicycle on Mumbai roads just like an aam aadmi. It's just that he walked away with a fat paycheck, for doing what looked like a casual ride, at the end of the day!