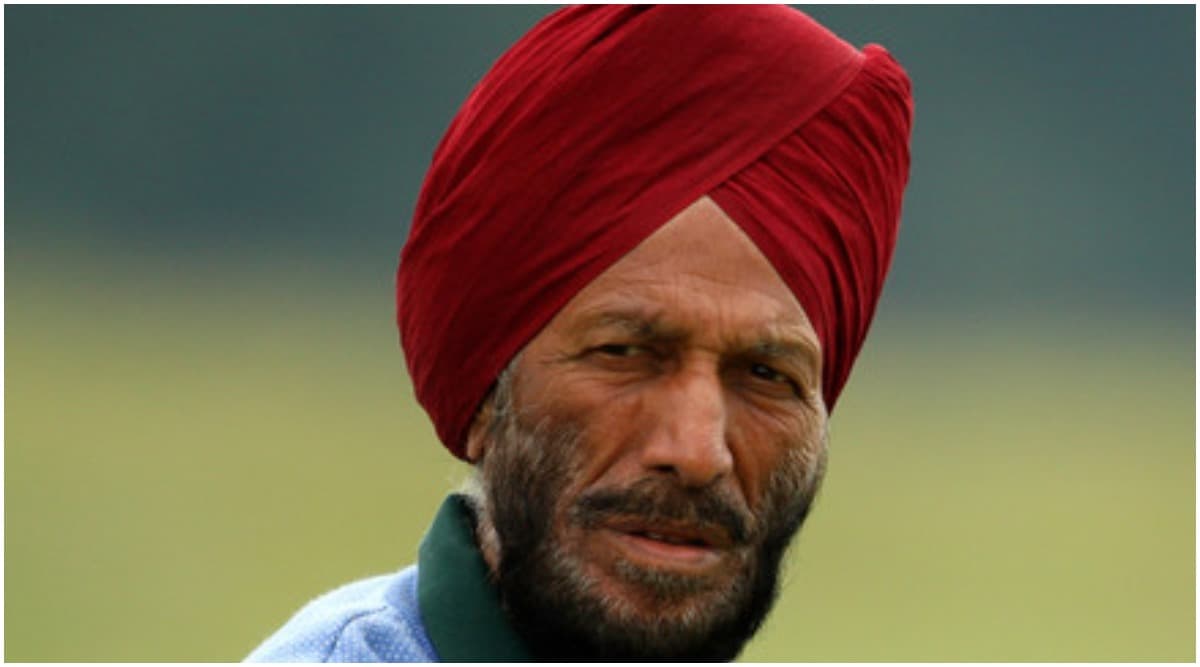 Milkha Singh celebrates his 90th birthday on November 20, 2019 (Wednesday). He is widely celebrated as India's greatest sporting giant and is also regarded as the country's first sporting icon. Milkha Singh is arguably the first Indian to win an individual athletics gold medal from independent India at Commonwealth Games. His success at the 1958 Commonwealth Games was the only individual gold medal for India from any world events until Krishna Poonia clinched the Discus gold at the 2010 Commonwealth Games. From being an orphan – Milkha Singh's parents and eight siblings were murdered during the 1947 communal riots – to becoming India's first global sporting hero, Milkha Singh has lived an eventful life that witnessed the agony and achievements he won.
Singh was born in the Govindapura village of Muzaffargarh in the Punjab province of British India (now Muzaffargarh district in Pakistan) to a Rajput family. He was one of 15 children in the family, eight of whom were killed along with his parents during the communal riots between Hindu, Muslims and Sikhs. Mlikha, however, managed to survive and escaped his way to Delhi. It widely argued that he ran all the way from Muzaffargarh to Delhi. That was Milkha Singh's first Tryst with running – a field he went to conquer in the Indian circuit. On his birthday, let us take a look at some of the little known things about Milkha Singh.
Milkha Singh's parents and eight siblings were killed during the 1947 communal riots.

As a child, Milkha walked every day for at least 10kms to reach his school from his home.

Milkha Singh was rejected thrice from joining the army but was successful in his fourth attempt.

His first ever race was reportedly a cross-country race in which he finished sixth among 500 runners.

Milkha Singh is the first Indian from independent India to win an individual gold medal at the Commonwealth Games.

Milkha Singh was once caught on a train travelling without a ticket and was sent to Tihar Jail. He was released only after his sister sold off some of her jewellery to get him bailed.

Milkha Singh was given the title "The Flying Sikh" in 1962 by former Pakistan president and then army general Ayub Khan after Milkha beat Pakistan's fastest sprinter Abdul Khaliq.

Milkha Singh's long hair and beard made him very popular among the fans at the 1960 Rome Olympics. Reportedly, the people of Rome had never seen any sportsperson with such a long beard and such a unique headgear and were in awe of him. They initially thought him to be a saint and wondered how a saint could run so fast.

At the Rome Olympics, Milkha Singh ran at a speed of 32 km/h. This was, however, his slowest speed given he had beaten every opponent at the heats with the European and American athletes struggling to match his pace.

Milkha Singh has donated all his medal and sporting treasures to India. His accolades are kept at the Sports Museum in Patiala as a display for visitors.

In 1999, Milkha Singh adopted the seven-year-old son of brave Havildar Bikram Singh, who had fought and died in the Kargil War.

Milkha Singh in 2001 rejected the prestigious Arjuna Award, saying it should be given to younger athletes. He also hit out the sports ministry saying "it came 40 years too late" for him.
Singh went on to win several laurels for India in international sporting events having overcome the trauma of watching his own family members die right before his eyes. He credits the army for his success in track-field saying, "I came from a remote village, I didn't know what running was or what Olympics was.
Milkha Singh won four gold medals at the Asian Games (1958 and 1962). At the 1958 Asiad, he won gold at both the 200m and 400m categories and followed it up with another double gold at the next edition in Jakarta where he clinched top-honours in the 400m and 4x400m relay events. He also won a gold at the 1958 Commonwealth Games, which made him the first athlete from independent India to win an individual gold medal at any world event.