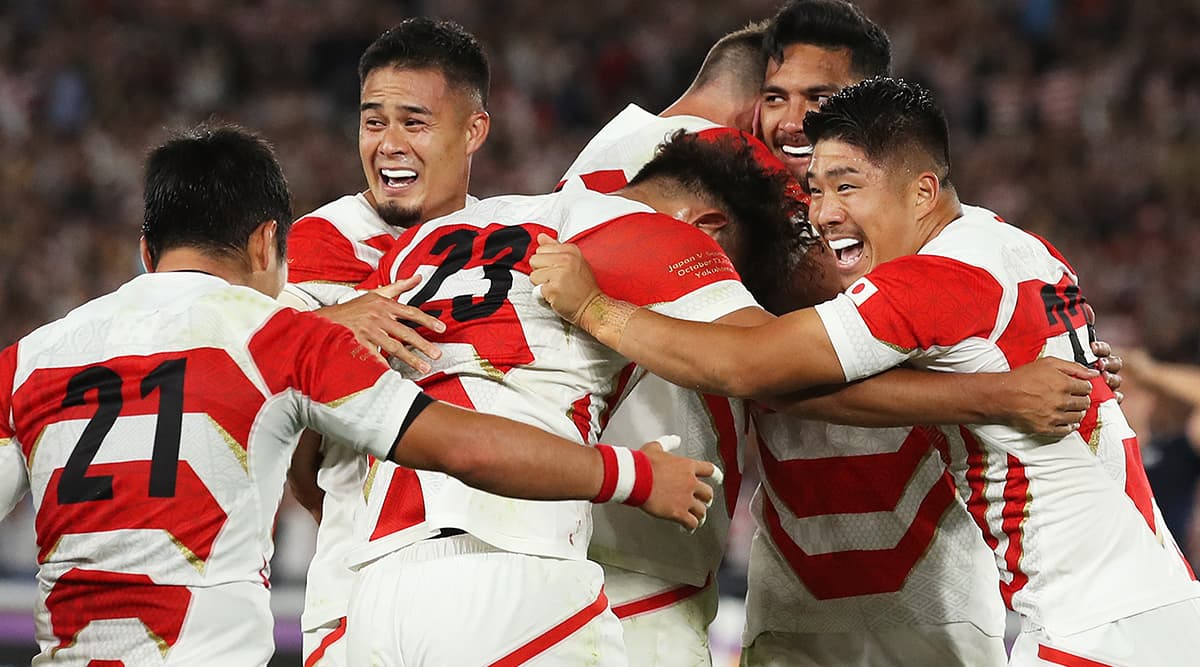 Tokyo, October 15: The ongoing Rugby World Cup in Japan seems set for an exciting climax as the top eight teams prepare for captivating quarter-finals to be played over the weekend. The organizers said they were satisfied with how the ninth Rugby World Cup had progressed, despite having to cancel three matches over the last weekend due to the devastating Hagibis typhoon in Japan, reports Efe news. "We now look forward to exciting quarterfinals," World Rugby chairman Bill Beaumont said. Japan vs Scotland Rugby World Cup 2019:Twitter Lauds Home Team Victory, As They Become 1st Asian Team To Enter Quarter-Final.
The tournament has been drawing large audiences and more than 1.8 million tickets have been sold, while the match between Japan and Scotland on Sunday was followed live by around 50 million fans. The final stage of the tournament would begin on Saturday with the first quarter-final between two powerhouses of the Sport -- England and Australia, in the southwestern city of Oita.
The second quarter-final would be played in Tokyo between New Zealand, three-time champions in 1987, 2011 and 2015, and Ireland. Sunday's quarterfinals would kick-off at Oita with a match between Group D topper Wales and France that finished second in Group C. The quarter-finals would end in Tokyo with a clash between Japan and South Africa, a two-time champion (1995, 2007).